Are the markets signaling deflation ahead? Japan is trying its high-risk experiment to inflate. While the efforts seem to be working initially with the yen collapsing and Japanese equity markets soaring, there is growing concern that the efforts would ultimately lead to failure and destabilization on a global scale.
I look at multiple markets, and I'm noticing a pattern that is eerily reflective of overall markets that is concerned about deflation ahead. Gold prices plummeting, however, is puzzling because usually precious metals perform well under periods of deflation. We definitely need to keep an eye out for and be mindful of potential weakness in housing and real estate sectors.
The Housing Market Index released by The National Homebuilders Association came out at 42 vs. expectation for 45 and the data is having a bigger than usual effect on the home builders sector prices. SPDR S&P Homebuilders ETF (NYSEARCA:XHB) was down 4.2% during intraday trading yesterday.
Strength in US housing and real estate has been the foundation for prospects for improving the US economy and reflation of assets prices, and the backbone for a strong bull market in US equities. If housing and real estate prices show any sign of weakness, we could very well see a significant decline in equity prices.
I have included charts of many markets and sectors that are pointing to an increasing possibility of deflation.
Tickers: (NYSEARCA:SPY), (NYSEARCA:VXX), (NYSEARCA:USO), (NYSEARCA:GLD), (NYSEARCA:JJC), (NYSEARCA:TLT), (NYSEARCA:IYR), (NYSEARCA:XLP), (NYSEARCA:XLV)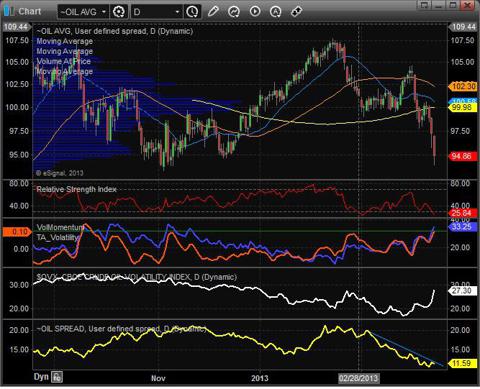 Average price of Brent and WTI oil futures: Global oil prices are plunging.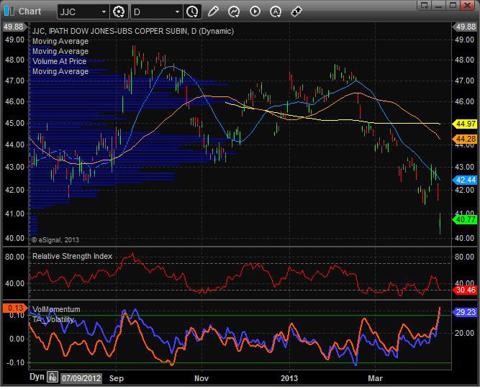 Price Chart of JJC: Industrial metals prices are plunging as well.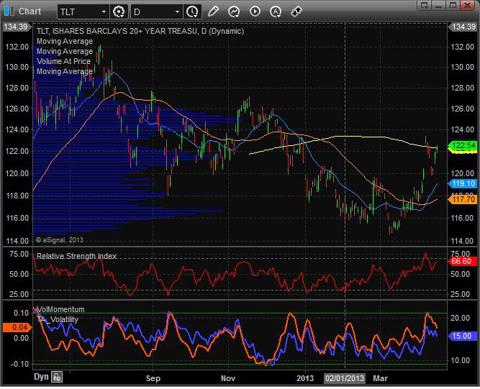 Price Chart of TLT: Long-term treasury bond prices have spiked.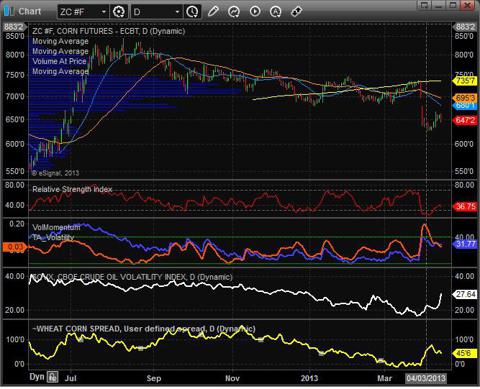 Corn Price Chart: Grain Prices have plunged recently too.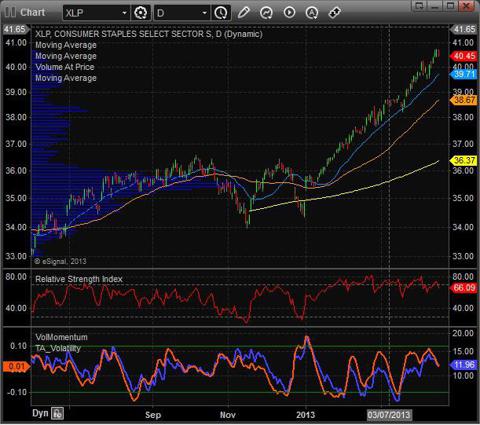 Price Chart of XLP: Consumer Staples Sector has strongly outperformed.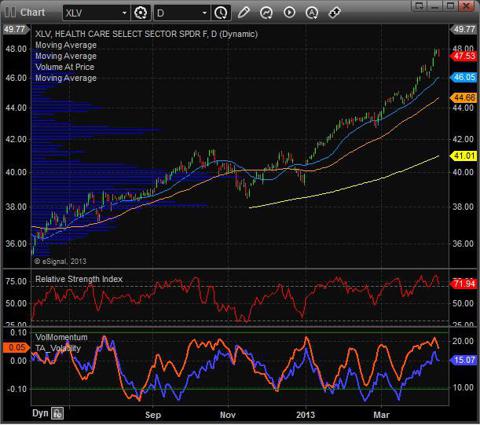 Price Chart of XLV: Healthcare sector has also strongly outperformed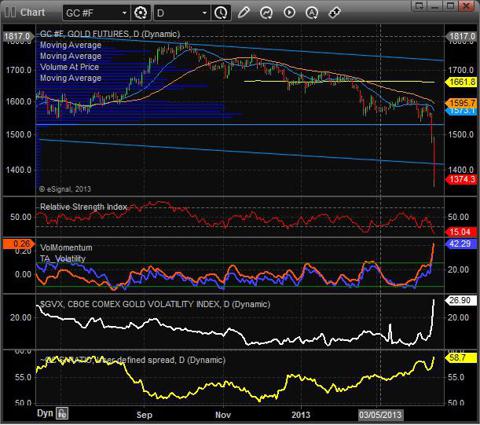 Price Chart of Gold Futures: Collapse in gold prices is a little puzzling. Usually in prolonged periods of deflation, precious metals usually outperforms other assets.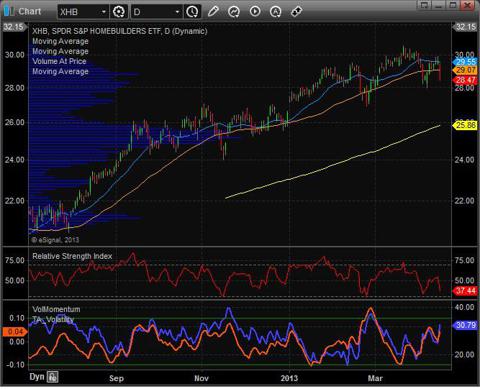 Price Chart of XHB: Housing sector trend is important moving forward. Is the current underperformance of homebuilders sector reflecting weaker housing prices ahead?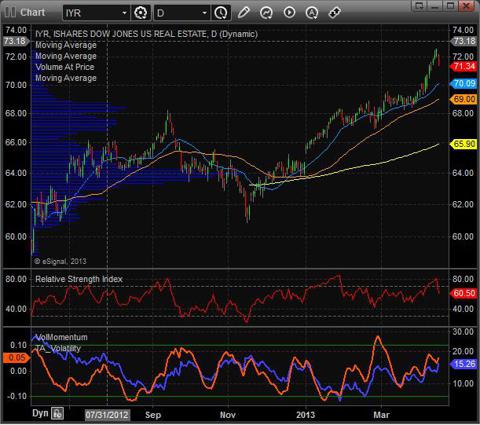 Price Chart of IYR: Like housing, the US real estate sector is very important. Any signs of weakness in the US real estate sector would be terrible for overall US equity markets and raise fears of deflation.
Disclosure: I am long VXX. I wrote this article myself, and it expresses my own opinions. I am not receiving compensation for it. I have no business relationship with any company whose stock is mentioned in this article.