Background and Thesis
We believe that at current levels, eBay (NASDAQ:EBAY) is significantly overvalued. Don't get me wrong, eBay is a great company, and it is not because earnings will not grow (they will), but the multiple you are paying right now is very stretched at 28x trailing 12 month EPS.
Company Overview
A long-term cash flow generator...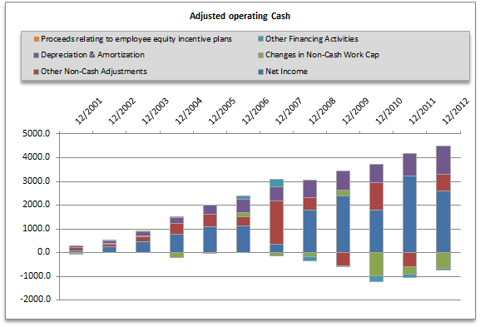 Consistent investments in growth through Acquisitions, Capex and R&D....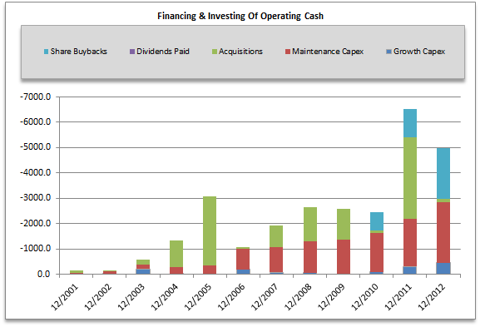 Below one can see how cash is deployed. 19% of cash generated returned to shareholders through buybacks to cover stock compensation....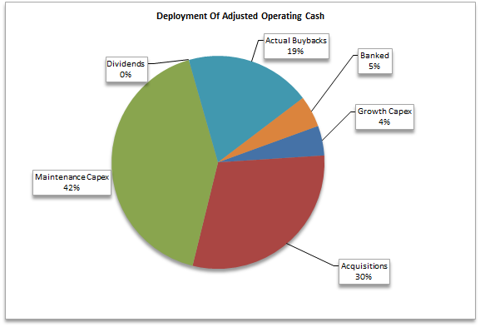 Consistently growing levels of invested capital....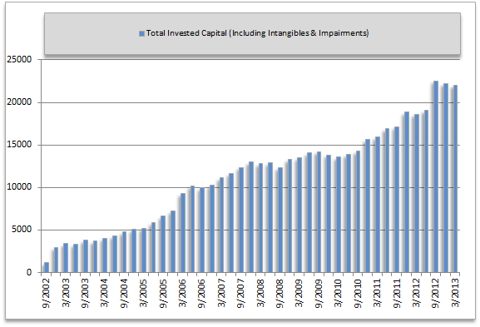 Revenues/Invested Capital growing 1-2% per annum....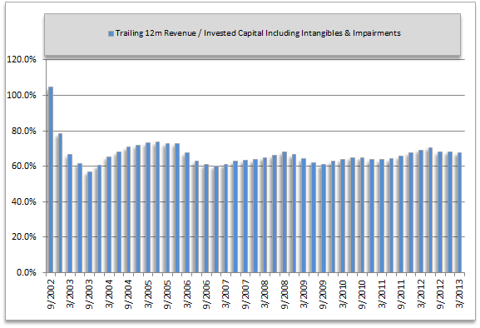 Margins around 5-year average levels, could expand a little bit....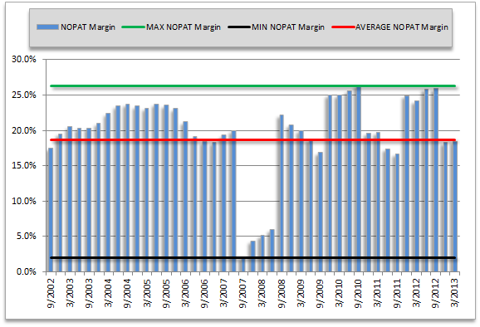 ROIC slightly below average levels, possible room for improvement....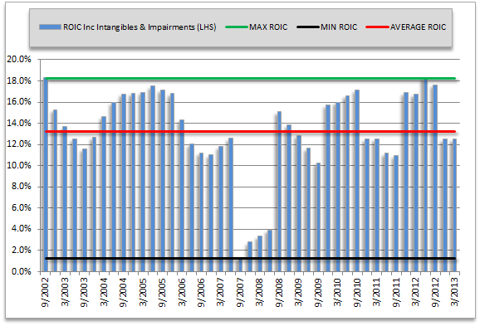 Fair Value
The stock is right now trading off its 5-year highs in terms of relative P/Es to the market. Paying an 80% premium to the market seems extremely risky to us....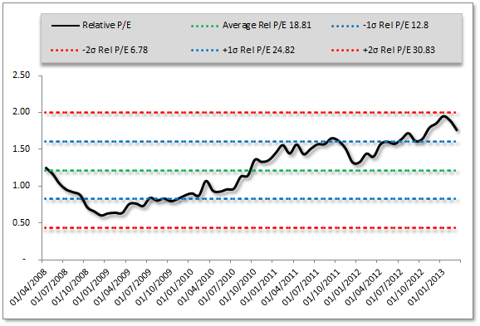 Using eBay 's maximum, minimum and average historical Returns On Invested Capital, we have calculated based on the historical levels of invested capital possible ranges for where NOPAT could be (see below). Right now, NOPAT is slightly below average historical ROIC levels. Please note that this is based on current levels of invested capital and we expect invested capital to continue to grow going forward that should result in higher NOPAT.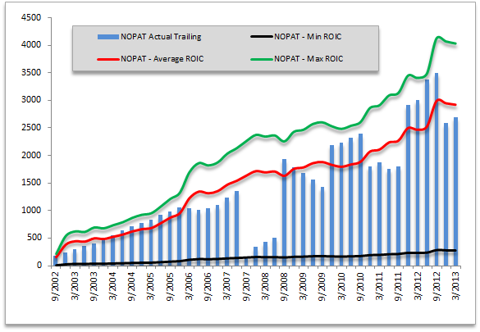 Our EPS estimates....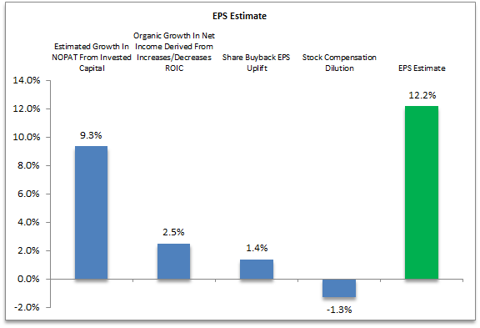 Conclusion
Our price forecasts suggest $56 to $68 in 5 years. If eBay is still trading on 28x EPS in 5 years then the stock would hit $100, but this would seem extremely unlikely.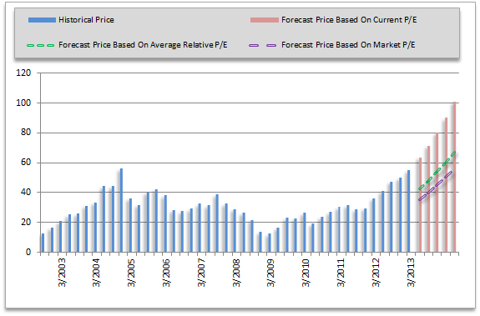 Assuming eBay reverts back to its average Relative P/E of 1.2 x S&P 500 = 18.67x EPS, then we get an IRR of 5%. Reversion to a market P/E would give us an IRR of 1.4%. If you are delusional enough to believe that eBay will still trade on 28x EPS in 5 years then your IRR would be 13.3%. We do not believe that this makes for an attractive investment.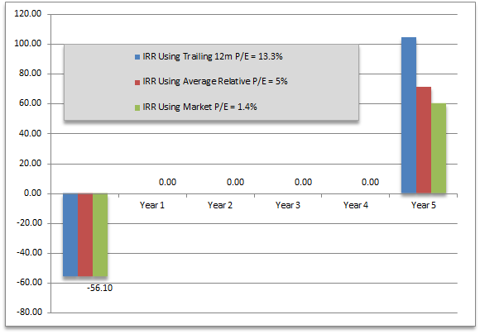 Disclosure: The author has no positions in any stocks mentioned, and no plans to initiate any positions within the next 72 hours. The author wrote this article themselves, and it expresses their own opinions. The author is not receiving compensation for it (other than from Seeking Alpha). The author has no business relationship with any company whose stock is mentioned in this article.