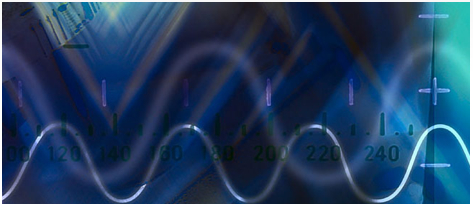 "The difficulty with establishing broadband service in a rural market can be summed up by the common saying: "If it were easy, everyone would do it." Rural areas are everything that urban ones are not. No readily available infrastructure exists on which to build an access network. No dense population justifies the cost of adding a new infrastructure and average income levels are less than those of urban households. All this means that two things inhibit the introduction of broadband service in rural areas: high infrastructure costs and low rates of return.
Two major roadblocks have prevented successful wireless deployments on a wide scale: the lack of cost-effective spectra and the unavailability of supporting radio technology. An operator who decides to deploy a wireless solution prefers to do so over a licensed spectrum, giving its operator complete exclusivity on its airwaves and avoids contention with other operators that would otherwise degrade performance. The problem with licensed spectra, however, is their cost, because they sell to the highest bidder, these licenses typically run to billions of dollars, an expense that's just not realistic for the typical rural operator. The other alternative is to use a public spectrum. This allows an operator to offer wireless service without paying the expenses of licensing a spectrum, but the downside to public spectra is their lack of regulation. Because anyone can use the public spectrum, many other devices can interfere with operators' services.

This is where the 3.65 GHz spectrum band steps in and presents a unique opportunity for operators. The spectrum can be purchased for a nominal FCC registration fee. The FCC registration database helps provide some level of protection and coordination between multiple operators; and for fraction of the cost of a licensed spectrum, 3.65 GHz is a steal.

Some WiMax vendors are already beginning to see traction in the 3.65 GHz spectrum, especially in the public safety market. Avi Shabtay, vice president and general manager of Alvarion's (NASDAQ: ALVR) private and alternative networks business, said the 3.65 GHz band will be one of the most popular frequencies in the U.S. for WiMax deployments, as the licenses are practically free and are protected from interference.

Additionally, Tranzeo Wireless Technologies Inc. [TSX: TZT], another WiMax technologies vendor, has been seeing some gains even in these most turbulent economic times. Although they have seen sales decline in recent quarters, sales of their WiMax products have continued to increase quarter over quarter.
With the government subsidy on the 3.65 GHz spectrum, the spectral efficiency and the high capacity, most vendors looking to attack the rural undersreved market stand to gain, as long as they can get in before the rush, specifically in the mobile operator field, looking to bundle mobile voice networks with wireless broadband service and in the competitive operator field, looking to challenge the incumbent with new broadband internet service offerings.