You can super-size Your Big Mac dividends by writing covered calls. Often, after spectacular bull runs of 15%, such as we've experienced from November 15, 2012 until now, the markets will go into a consolidation phase. As of a few days ago, the S&P 500 had moved, in pretty quick order, from an intraday high of 1573 to 1540, a fall of 2.1% in just 3 trading days.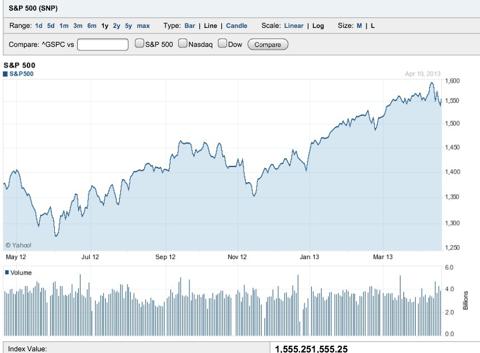 At times like this, some investors will want to cash in and take big profits; other investors who have been sitting on the sidelines waiting for a pullback finally hop off the fence and join the party. January showed the largest influx of small investors' money pouring back into mutual funds on record, over $63 billlion.
This push-pull action can lead to several months of sideways to slightly down movement in the markets. This type of consolidation, where the markets simply mark time for a while, can be a great time to enhance returns on a dividend portfolio by selling covered calls.
In a previous article, I discussed how this strategy could be applied effectively using high-dividend paying REITs. Here I will illustrate its effectiveness as applied to three well-known fast food companies.
For a small investment the buyer of the call option receives the right to buy the stock at a pre-determined price before expiration, at some time in the future.
The seller collects a premium from the buyer for granting the buyer this option.
Selling call options on stock you already own is a safe, conservative method, employed to generate higher income and returns on the portfolio you already own.
Let's examine everyone's favorite gorilla in the fast food space. McDonald's Corporation (NYSE:MCD) franchises and operates McDonald's restaurants in the United States, Europe, the Asia/Pacific, the Middle East, Africa, Canada, and Latin America. Its restaurants offer various food items, soft drinks, coffee, and other beverages, as well as breakfast menus. As of December 31, 2012, the company operated 34,480 restaurants in 119 countries, of which 27,882 were franchised or licensed, including 19,869 franchised to conventional franchisees, 4,350 licensed to developmental licensees, and 3,663 licensed to foreign affiliates; and 6,598 were operated by the company.
Due to its wide footprint and ever-widening menu offerings, McDonald's has managed to keep growing at a fast clip, until the most recently reported quarter, that is. In an effort to boost its revenue, McDonald's is constantly refreshing its menu offerings to keep customers flowing. It got heavily into the coffee space a few years ago, winning plaudits for its freshness and flavor. Surveys showed many consumers preferring their offering over coffee magnate Starbucks (NASDAQ:SBUX).
It has been engaged in a battle for market share against PepsiCo's (NYSE:PEP) Taco Bell unit in the burrito and taco space, and doing quite well. McDonald's dominates most of its competitors on price, number of locations and depth of its menu offerings.
McDonald's Dividend Growth Rate
Dividend Growth Rate Calculator

Stock

MCD

Number dividends

124

Current dividend date

2013-02-27

Current dividend amount

$0.7700

First dividend date

1976-05-10

First dividend amount

$0.00062

Growth rate - annualized

21.34%

Growth rate - total

124,093%
McDonald's dividend growth rate over the last 37 years of 21.34% attests to the strength of this behemoth's revenues and earnings.
Since mid-November, investors have taken a big bite of the Big Mac, pushing its share price up from around $84 to almost $102 a few days ago, a gain of 21.4%.
McDonald's One Year Price Chart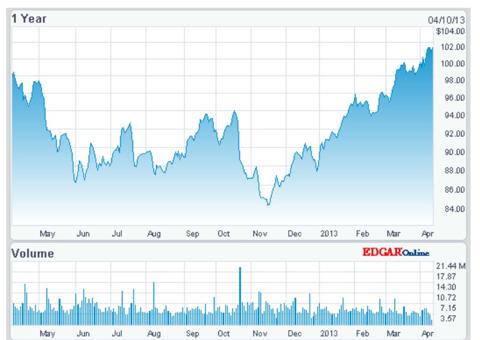 McDonald's Forecast P/E Growth rates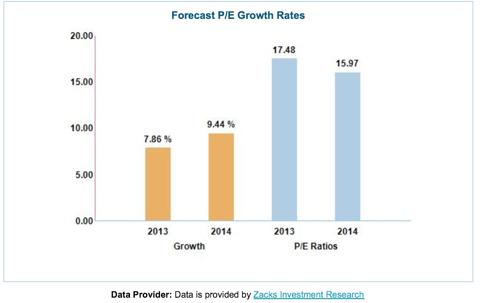 This company already has a solid annual dividend of $3.08, yielding 3.1% as of Friday's close, April 19, 2013.
Selling covered calls is an excellent way to super-size your annualized return on this fast growing, dependable dividend stock.
If you do not already own MCD, you can initiate a Buy-Write, simultaneously buying the stock and selling the calls, all in one easy step.
Using Friday, April 19, 2013 closing prices, let's look at one possible scenario, selling slightly out of the money calls.
McDonald's Corp.
Current price $99.92
Sell Sept. 105 Call for $3.35, asked price.
If MCD rises above $105.00, anytime before expiration, the buyer of the call can exercise his option and buy the stock from you (call the stock away).
At expiration, if exercised at $105.00, you receive $5.08 capital appreciation plus a $3.35 premium for the call=$8.43/99.92=8.44% divided by 5 months to expiration=1.69% x 12 months, which annualizes to an 20.25% annual enhanced return. In addition to the 3.1% dividend yield this strategy would add up to a 23.35% annualized return.
| | | | | | |
| --- | --- | --- | --- | --- | --- |
| Ticker | Price | Dividend | Yield | Call Premium | Cap. Apprec. |
| MCD | $99.92 | $3.08 | 3.1% | $3.35 | $5.08 |
With Enhancement:
| | | |
| --- | --- | --- |
| Annual | Dividend | Annualized |
| enhanced | Yield | Return |
| return | | |
| 20.25% | 3.1% | 23.35% |
If the price of MCD is below $105 at expiration, the buyer will not exercise his option to buy the stock from you. You will be left holding your original stock.
If not exercised, the annualized return is the $3.35 call premium/$99.92=3.35%/5 months=.67% X12 months=8.04% annualized enhanced return. In addition to the 3.1% dividend yield, your annualized return equals 11.14% in this instance. Compared to just holding your stock and collecting the annual dividend, this covered call strategy offers the potential of 3.6 times the reward.
In dollar terms, had you invested $100,000 in MCD at Friday's price, you'd collect $3100 in dividends for the year. Should you choose to sell covered call on this new position, you have the potential to collect $11,140 over the same period of time.
Wendy's Anyone?
If Wendy's old fashioned hamburgers are more to your taste, consider a similar juicy covered call opportunity.
Over the past 6 months Wendy's (NYSE:WEN) has easily outpaced the performance of the S&P 500, having risen about 35% while the S&P is up only about 8% in that time frame.
The Wendy's Company, through its subsidiaries, operates and franchises Wendy's quick service restaurants. The company operates and develops a system of distinctive quick-service restaurants in North America and internationally. As of December 30, 2012, it had 6,560 restaurants, including 1,427 owned and operated by the company, and 4,759 operated by franchisees. Having less than 20% of the store count of McDonald's, it is nevertheless a competitive contender with its distinctive menu and flavors, and tries to cater to the contemporary consumer desire for healthy eating by offering a wide variety of salad choices.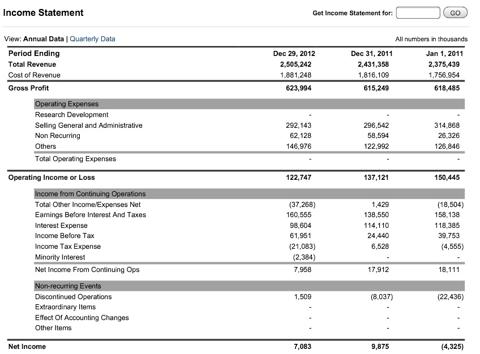 The income statement reveals total revenue and gross profit growing, but at a slow pace. Due to a rise in operating expense, operating income has been declining. Although Wendy's does not present a particularly good case for long-term investment at this point, it still indicates a good shorter-term opportunity to take advantage of call premiums offered presently. In other words, we can get paid nicely as we wait for earnings and stock price to improve and continue on its upward trajectory.
The Wendy's Company
Current price $5.40
Current dividend of 16 cents for a yield of 2.96%
Sell August 6 call for $.15 asked price
This $.15 presents a 2.8% premium over 4 months, plus $.60 cents capital gain if exercised by or before expiration in August. This total of $.75 paid to you if exercised represents an annualized return of $.75/5.40=13.9% divided by 4 months to expiration=3.47%x12 months, which annualizes to a 41.67% annual enhanced return. When added to the 2.8% annual dividend, the total annualized return comes to 44.63%.
If the call option is not exercised, you can keep your stock, and your annualized return on the call premium will be $.15 X3= $.45 plus your $.16 annual dividend= $.61/$5.40= 11.3%.
Wendy's slashed its dividend in March, 2009, from $.08 per quarter to $.015. It has been on the march to restoring it ever since, having grown to 2 cents, and now to 4 cents per quarter, for a current dividend yield of 2.96%.
What a Whopper!
You can also score a whopper of an annualized enhanced return with Burger King Worldwide, Inc. (BKW).
Burger King Worldwide, Inc., together with its subsidiaries, operates and franchises fast food hamburger restaurants, primarily under the Burger King brand worldwide. As of December 31, 2012, it operated approximately 13,000 franchise and company restaurants in the United States, Canada, Europe, the Middle East, Africa, Latin America, the Caribbean and Asia Pacific.
Having about 1/3 the store count of McDonald's, Burger King is a stronger competitor than Wendy's for the fast-food dollar. Its footprint is wider by store count and international exposure, and it has been building out its breakfast menu and burrito offerings to compete more effectively with McDonald's. It also sources its Seattle's Best coffee brand from Starbucks , giving it a cache to compete more effectively with McDonald's.
It too presents a whopper of a covered call writing opportunity:
Current price $18.29
Sell July 20 call for $.55 asked price
Current dividend of $.20 for a 1.09% yield
This presents a 3% premium over 3 months, plus $1.71 capital gain if exercised by or before expiration in July. This total of $2.26 paid to you if exercised represents an annualized return of $2.26/18.29=12.36% divided by 3 months to expiration=4.12%x12 months, which annualizes to a 49.44% annual enhanced return. When added to the 1.09% yield, the total annualized return adds up to 50.53%.
If the call option is not exercised you can keep your stock, and your annualized return on the call premium will be $.55 X4= $.2.20 plus your $.20 annual dividend= $2.40/$18.29= 13.12%.
The dividend history of BKW is very sparse, indicating dividends just begun in November 2012 at $.04 and increased 25% in the following quarter to $.05.
Since there is not a long history of paid dividends in this name, one should not place much emphasis on the dividend return. Since this only represents a 1.09% yield, and a tiny fraction of the overall annualized enhanced return, it is not that immaterial to this particular transaction.
Yahoo Finance BKW dividend history

Risks to this strategy
The major risks inherent in this strategy are two-fold;
If the exercise price is not reached by the expiration date of the contract, you, the seller, will maintain ownership of your shares and will not receive the capital gain portion discussed above. This will slightly reduce the annualized return of this strategy. On the other hand, since you retain ownership of the stock, you can simply sell calls once again and reap extra income as you receive the additional call premiums. In other words, rinse and repeat as often as desired and compound your returns.
The other risk, of course, is that any time before or at expiration, the price of the stock may rise above the strike price and be called away from you. If this occurs, you will no longer own the stock, but your annualized return will be enhanced even further. The sooner the stock is taken from you, the sooner you get to book not only the premium you already collected, but also the capital gain.
Time is Money
The faster you receive this capital gain, the higher annualized return you will have received on the money you invested.
In this instance, the investor will now have the opportunity to take all proceeds from this trade, including the original amount invested, the capital gain, the call premium collected, and all dividends received, and reinvest into another security that presents similar characteristics and sell calls again to enhance annualized returns.
Super-Sizing Can Be Quite Tasty in More Ways Than One
Writing covered calls is a method that can safely enhance income in a portfolio. Additionally, the premium income obtained from writing calls can provide a nice cushion during corrections to a stock's price. Tying this strategy to a dividend growth portfolio and coupling it with solid dividend yielders such as McDonald's can super-inflate income returns by 300%-400%.
As I wrote the previous article three weeks ago, I posited the possibility of the market going into a sideways consolidation phase. Mr. Market has complied: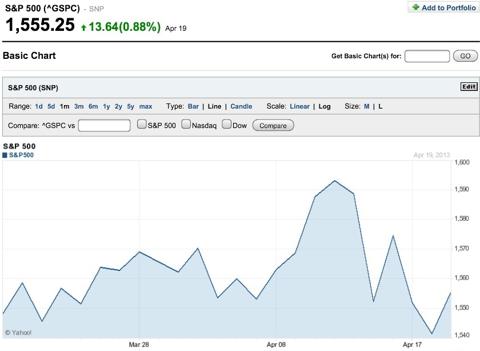 In the sideways market that has ensued after the huge bounce we have experienced over the past 5 months, and may continue, perhaps for some months to come, this strategy can garner extra income while waiting for the bull to resume his upward charge and plump up portfolio capital gains once more.
Disclosure: I have no positions in any stocks mentioned, and no plans to initiate any positions within the next 72 hours. I wrote this article myself, and it expresses my own opinions. I am not receiving compensation for it (other than from Seeking Alpha). I have no business relationship with any company whose stock is mentioned in this article.