The S&P 500 rallied at the open and gained five points in the first five minutes. But five minutes later it was bobbing in the shallow red and slipped to its intraday low about an hour later, down 0.45%. The index then steadily recovered to a lunch-hour high. That level, the vicinity of 1560, provided the only suspense of the day: Would 1560 offer resistance, and if so for how long? The answer was soon in coming. A modest mid-afternoon rally took the index to its intraday high, up 0.66%, before fading its closing gain of 0.47%.
Here is a 5-minute look at the week with the one bit of suspense highlighted.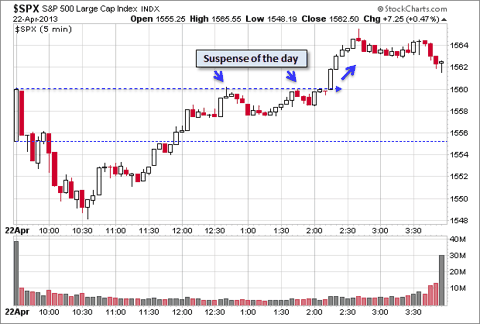 Volume on the daily chart slipped below the levels of last week, retreating to about 10% below the 50-day moving average.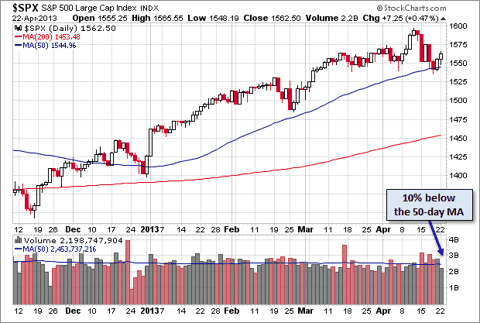 The S&P 500 is now up 9.56% for 2013 and 1.94% below the all-time closing high of April 11th.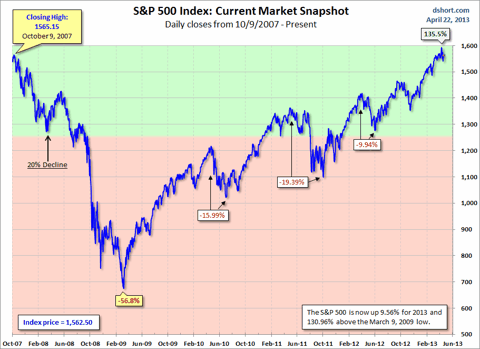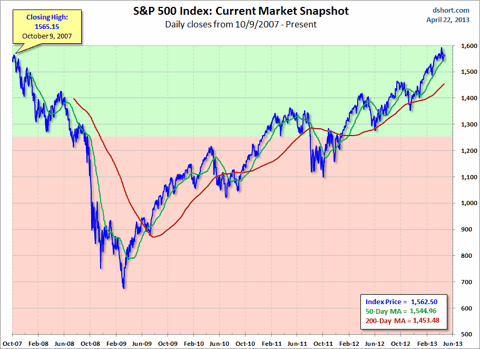 For a better sense of how these declines figure into a larger historical context, here's a long-term view of secular bull and bear markets in the S&P Composite since 1871.