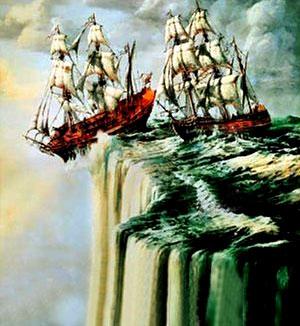 Recently I wrote an article about how to invest for the coming unwind of the Federal Reserve's balance sheet. It made the case that with interest rates this low, the probability of interest rates going higher vs lower was skewed towards going higher. Currently our 10 year treasury is yielding 1.70%, which is below the current rate of inflation. Whereas the odds are skewed towards interest rates going higher in the US, the deck is stacked in their favor over in Japan. Currently the Japanese 10 year is yielding 0.61%, and no, that isn't a typo.
In this video titled "Giant Bet" Could Trigger "the Mother of All Debt Crises" in Japan the case is made that Japan's new approach of printing money, running up more debt when the debt/GDP ratio is already 200% and targeting 2% inflation may push Japan past a "tipping point" triggering the "Mother of all Debt Crisis." Terms and phrases like "uncharted territory," "unsustainable," "narrow needle to thread," and "big deal" paint a pretty gloomy picture for Japan.
If Japan does become the "Mother of all Debt Crisis," interest rates would surely increase in Japan. Even if Japan doesn't tip into crisis, if the Bank of Japan does succeed in reaching the 2% inflation target, one would expect the 10 year bond rates to at least reach 2%. That could lead to substantial losses in the value of Japanese long bonds.
If Japanese rates are expected to increase, the wise investment strategy would be to avoid long term Japanese bonds, or short them. Power Shares has both a 1x short and 3x short Japanese Bond ETNs, the PowerShares DB Inverse Japanese Govt Bond Futures Exchange Traded Notes (NYSEARCA:JGBS-OLD) and PowerShares DB 3x Inverse Japanese Govt Bond Futures Exchange Traded Notes (NYSEARCA:JGBD). Both target the Japanese 10 year bond.
In conclusion, if interest rates are expected to increase in Japan, an appropriate portfolio strategy would be to either avoid long term Japanese bonds all together, or short them. An efficient way to short them is through the Power Shares Inverse Japanese Bond Funds that give the US Dollar value return of the inverse Japanese 10 year bond 1x and 3x. The 3x leveraged bond fund is considerably more risky than the 1x, and potential investors need to thoroughly understand the risks involved when investing in leveraged instruments.
Disclaimer: This article is not an investment recommendation. Any analysis presented in this article is illustrative in nature, is based on an incomplete set of information and has limitations to its accuracy, and is not meant to be relied upon for investment decisions. Please consult a qualified investment advisor. The information upon which this material is based was obtained from sources believed to be reliable, but has not been independently verified. Therefore, the author cannot guarantee its accuracy. Any opinions or estimates constitute the author's best judgment as of the date of publication, and are subject to change without notice.
Disclosure: I have no positions in any stocks mentioned, and no plans to initiate any positions within the next 72 hours. I wrote this article myself, and it expresses my own opinions. I am not receiving compensation for it (other than from Seeking Alpha). I have no business relationship with any company whose stock is mentioned in this article.