Perhaps you're looking around for what made the market crash 1% in seconds. Look no further. What happened is that Fox's twitter feed was hacked. The hacker, using his command of Fox News tweet feed, then issued the following tweet: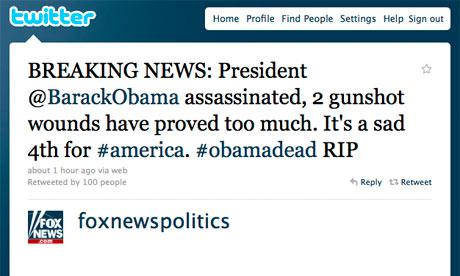 So there you have it. Obama was assassinated with two shots. The market reaction was massive, one still wonders if it were machines doing the selling, or flesh and blood humans. Among other assets, there was an impact on S&P futures, Crude, USD/JPY, you name it. The moves were real and tradable. I reproduce a few of these moves below.
S&P futures (NYSEARCA:SPY)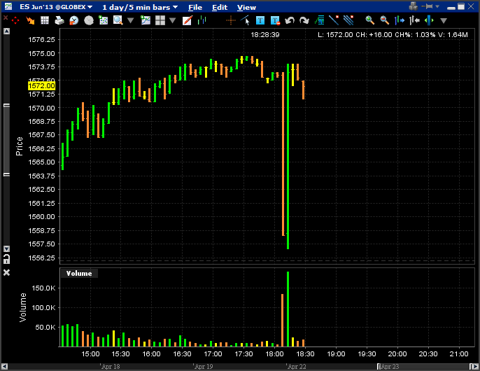 Financials (NYSEARCA:XLF)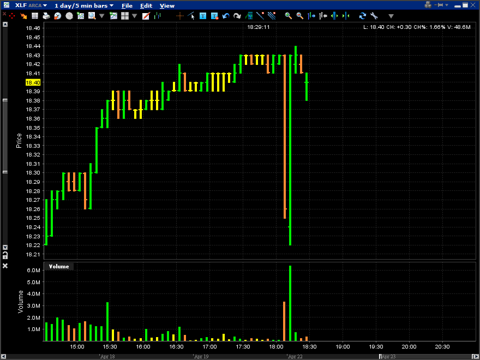 Crude futures (NYSEARCA:USO)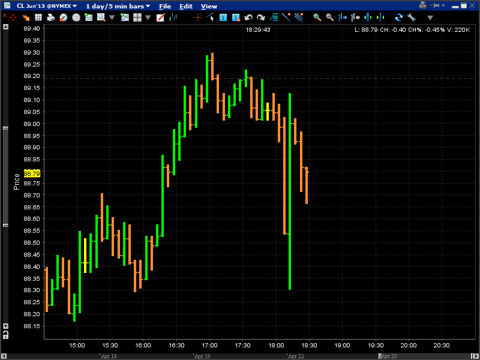 USD/JPY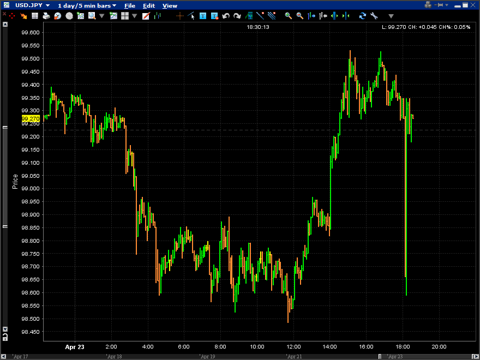 This really calls into question Twitter's safety, as well as the safety of having machines scouring the internet for breaking news.
It's hard to say whether this was a buying opportunity except for the very short term, though. Apple (NASDAQ:AAPL) reports after the close and there's a good likelihood that guidance will come in below what consensus discounts for next quarter, given that there are no new products and the majors - the iPhone, iPad -- are likely to suffer significantly quarter-on-quarter.
Conclusion
The flash crash which took place today was brought about because of an hacked twitter account saying Obama was dead. How unreal is that?
Disclosure: I have no positions in any stocks mentioned, and no plans to initiate any positions within the next 72 hours. I wrote this article myself, and it expresses my own opinions. I am not receiving compensation for it (other than from Seeking Alpha). I have no business relationship with any company whose stock is mentioned in this article.