And it makes no sense
And it makes perfect sense
Alejandro Escovedo
Those of you who read my blog posts have seen several well-reasoned articles explaining why natural gas prices are expected to remain low for a long period of time (Gloomy Natural Gas Outlook and More Natural Gas Gloom). Why then would there be so much recent buying of the United States Natural Gas Fund LP (NYSEARCA:UNG)?
This fund is an exchange traded security that is designed to track in percentage terms the movements of natural gas prices. As you can see from the chart below, the bad fundamentals from natural gas have been playing out since last July.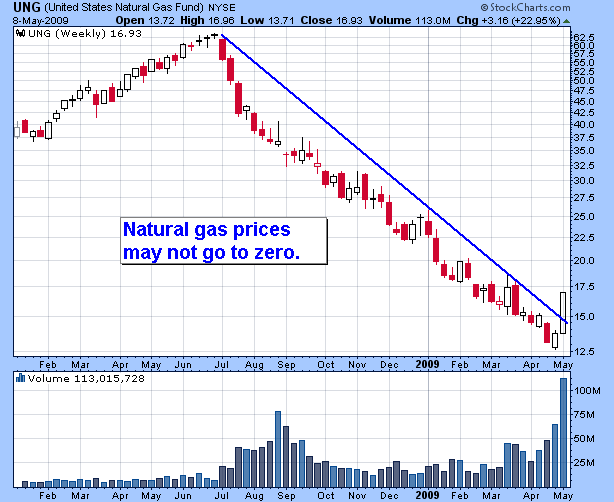 We can think of a few reasons to be at least partially optimistic about natural gas.
When a market moves upwards in the presence of lousy news, it often marks a turning point.