Hoping to get a sense of the excitement behind the launch of BlackBerry's (BBRY) flagship product, the Q10, I went to the high-end UK department store Selfridges at 9:00 a.m. and then again this afternoon.
What You Need to Know:
Upon arriving, there were lots of exporters buying 20+ units each. They had suitcases, and one used the suitcase to block people in the escalator so his pal could be first to the counter. Carphone Warehouse had broken customers out into two lines -- single unit buyers like me and "multi-unit" buyers.
The Set-Up
Carphone Warehouse is the highest selling retail location in the UK. It has about 6 massive BlackBerry retail booths, fully staffed. It is basically BlackBerry land. I managed to overhear that it had launched with 2000 units that morning. The staff at CPW is leagues above those found at carrier stores as far as training and selling aptitude.
I just think the independent retailers know how to sell better. The manager at this location is a young girl, Joyti, and she is simply top notch at handling what looked like an exhaustive day on the selling floor. They were bringing phones up in baskets, hundreds at a time. At 3:00 p.m., without phones left, they still had lines in the multi-buyer section and individual buyers' section. People were just trying to secure stock for tomorrow.
Carphone Warehouse Selfridges is a veritable Moulinex "la machine" of selling:
They blew out 2000 units in the first 90 minutes
That's 22.2 phones per minute
That's one mean machine at Selfridges
I asked the manager how this compared to the Z10 and she giggled, rolling her eyes and raising her arm in the air skyward, saying it was "leagues beyond anything they had seen." I couldn't get numbers out of her and didn't think it was nice to press further.
A Note to Those Looking at Samsung:
According to the leader of one group of buyers, Samsung Galaxy S4 pricing in Dubai had dropped by 110GBP to 399 for the Galaxy S4. He could not believe it. He was shell-shocked. These guys, who buy tons of stock at full retail, take on huge risk and know what they can and can't sell. He won't be buying the S4. This data point needs to be looked into further.
Conclusion:
Wow! Looks like BlackBerry isn't DOA as Pacific Crest claimed. I honestly have not seen this much excitement since the iPhone 1 or 2. This bodes extremely well for BlackBerry. BlackBerry is selling into 2+ years of pent-up demand, while iPhone and Samsung (OTC:SSNLF) are selling into some serious hardware upgrade fatigue. I'd rather be long BlackBerry today, short Samsung, out of Apple (NASDAQ:AAPL). Enjoy the pictures below.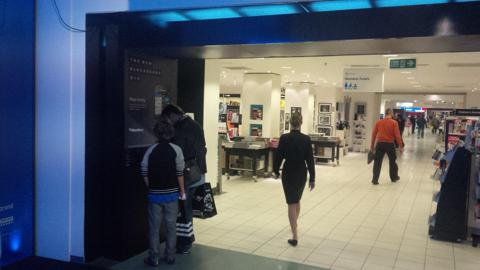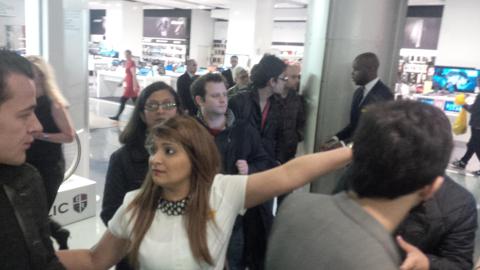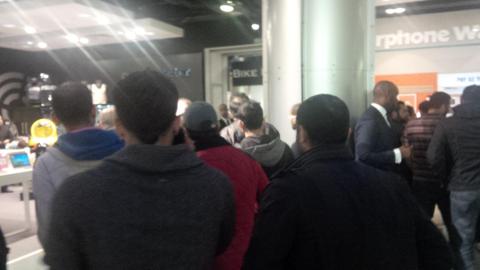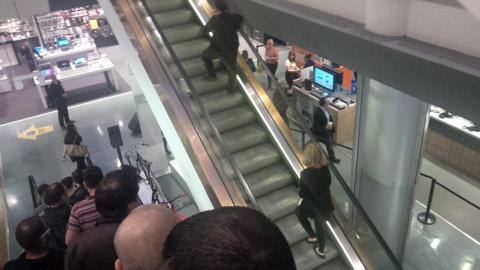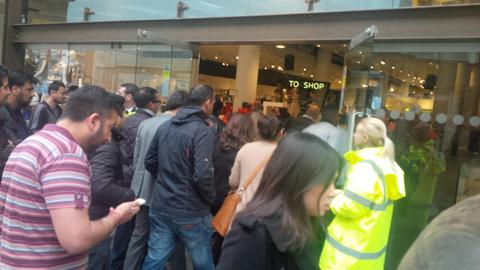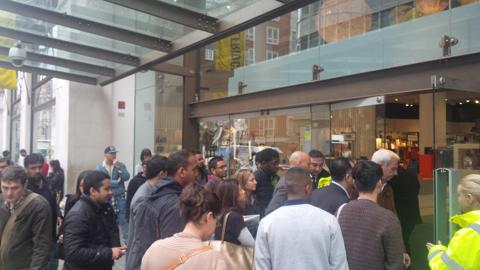 Disclosure: I am long BBRY. I wrote this article myself, and it expresses my own opinions. I am not receiving compensation for it (other than from Seeking Alpha). I have no business relationship with any company whose stock is mentioned in this article.