In the immortal 1998 classic movie Rounders, Matt Damon says, "You can't lose what you don't put in the middle, but you can't win much either." He was referring to playing a hand of poker, a binary opportunity to make a large amount of money, or lose very quickly. This is the type of opportunity being presented over the next 6 days with GEVO (NASDAQ:GEVO).
GEVO is a renewable chemicals and biofuels company that focuses on the developing and commercializing of alternatives to petroleum based products. Their flagship product is called Isobutanol. Isobutanol can be directly integrated into existing chemical and fuel products to deliver environmental and economic benefits. Or at least it could be, which brings us to the main point of this article and what makes GEVO so binary.
GEVO is in the process of restarting (or not) their processing plant in Luverne, Minnesota. The plant was shut down due to sterilization issues several months ago and has been running at idle ever since, with a projected full production restart time "sometime in 2013". You can imagine what has happened to the stock price. GEVO has seen a steady decline in price since its plant shutdown.
GEVO currently trades, as of 4/24/13, at $1.70/share and has a market cap of $67mm. It has been hammered in recent weeks leading up to its earnings call on 4/30/13, as has its peers Solazyme (SZYM), Biofeul Energy Corp. (NASDAQ:BIOF), and Amyris (NASDAQ:AMRS).
Investors are starved for information in regards to several issues that should be addressed on the call in 6 days. Most notably investors need guidance on the plant startup, which the company indicated will happen in "phases", cash on hand (the company had 67mm as of last quarter), cash burn rate, and more information on a recently filed 250mm mixed shelf.
With just over 30% of the outstanding shares short there are many expecting a continued vague guidance, a high cash burn, and other underwhelming updates. This large short also opens the possibility for a massive short squeeze to take place on any better than expected news. The company has already indicated that they haven't had any major setbacks in their efforts to restart their plant, that they have large amounts of flexibility to lower opex in an effort to lower cash burn rate, and that the majority of their capex for 2013 was behind them.
When you combine this with a recent favorable court ruling in a patent infringement lawsuit with competitor Butamax Advanced Biofuels LLC, an approved common stock repurchase program of up to $15mm of the company's stock, a recent hire of Mike Willis from investor Richard Branson's Virgin Green Fund, and the addition of a new contract with Purina, this stock could easily meet the lowest current analyst price target of $3 over the coming weeks. That implies a 56% gain. Depending on any new or exceptionally better news this stock could range much higher as its 52 week trading range is $1.36-$10.25 and some analysts have as high as a $9/share target set for 2013.
Based on low expectations, the fact that this company is trading at last announced cash on hand, and that I believe the worst case bottom for this stock lies just 25% below its current price, I look at GEVO as a binary opportunity with an excellent risk to reward ratio in the short term and a possible resting place for some long term speculative money for the rest of 2013.
Lastly, and in summary to what has already been said above, please take a look at the company's ample cash on had for 2013, the modest cash burn rate, and the strong balance sheet. This is a company that once at full production, if they can get there soon, that has the ability to start growing revenues at an alarming clip. They have an already filed mixed shelf offering should they need capital for rapid expansion, low debt, and an approved share buy back program that should force even more of the shorts of their stock to cover their positions. It should be a very interesting next few weeks.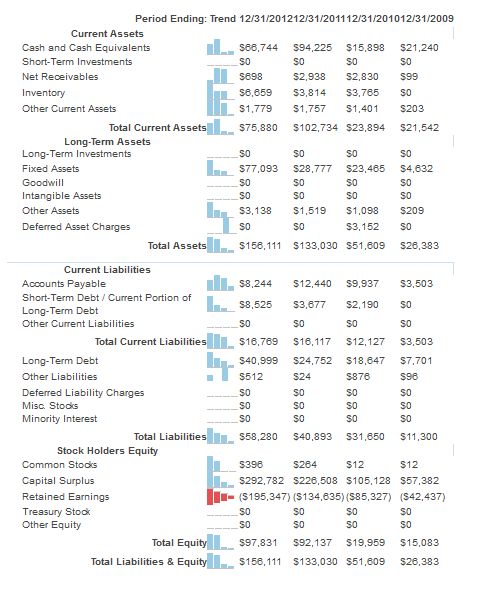 Disclosure: I am long GEVO. I wrote this article myself, and it expresses my own opinions. I am not receiving compensation for it (other than from Seeking Alpha). I have no business relationship with any company whose stock is mentioned in this article.