We are pleased to bring you the results of a 10x45 Bargain Hunter screen for cheap companies buying back their own shares. The screen results are sorted by the quarterly sequential percentage reduction in shares outstanding.
The screen results are based on the following criteria:
Price-to-book value of less than 2x
P/E of 12x of less, based on next year's consensus EPS estimates
Debt-to-equity of less than 0.4
At least as much insider buying as insider selling in last six months
Market value of $100 million or more
The Top 5 stocks passing the screen are French banking giant Societe Generale (OTCPK:SCGLY), biotech firm QLT (QLTI), construction machinery maker Cascade (NYSE:CAE), communications equipment test company EXFO Electro Optical Engineering (NASDAQ:EXFO), and community bank First Financial Northwest (NASDAQ:FFNW).
Other notable companies on the list include publishing giant Reed Elsevier (RUK), fashion footwear and handbag company Kenneth Cole (NYSE:KCP) and construction and engineering services firm Foster Wheeler (FWLT).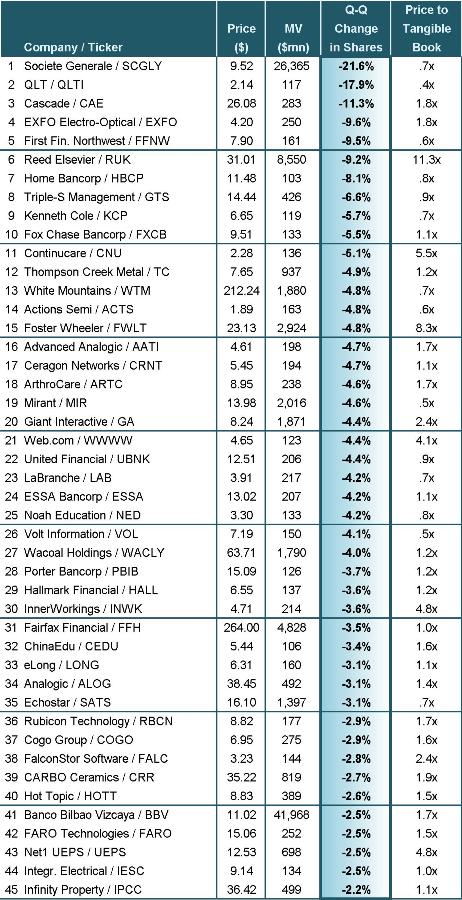 Disclosure: No positions.