For thousands of years, farmers have attempted to find ways to make their crops more productive, disease resistant and nutritious. The progression of human control over plant varieties has gone through several identifiable steps.
Domestication of agricultural plants has been key to human development. The process of developing new varieties of plants through basic, low-tech methods such as open pollination, generally takes six to ten generations.
In the later part of the 19th century, Charles Darwin and Gregor Mendel's horticultural research led them to discover hybridization. These discoveries were key in later producing much higher crop yields due to increased genetic vigor and disease resistance which have been largely responsible for the relatively ample food supply which the world has enjoyed over the last century, in comparison with past times.
In 1946 scientists discovered that DNA can transfer between plants. The first genetically modified plant was produced in 1983.
Currently, up to 85% of U.S. corn is genetically engineered (GE), as are 91% of soybeans and 88% of cotton (cottonseed oil is often used in food products). It has been estimated that upwards of 75% of processed foods on supermarket shelves - from soda to soup, crackers to condiments - contain genetically engineered ingredients. --Center For Food Safety
Genetic engineering of plants takes place in a laboratory and generally involves adding a gene or several genes to a plant's genome. The actual process is usually carried out using a "gene gun" to fire a gold bullet covered with genetic material into a petri dish that contains the "callus", or the tissue of the plant to be modified. The first version of a gene gun was a Crossman air pistol that was modified for the task at Cornell University in the mid 1980s.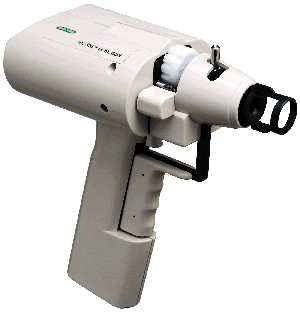 Source: http://www.bio.davidson.edu/
In 1994 the first genetically modified food was approved by the FDA for sale--it was called the "Flavr Savr" Tomato, it was engineered by Calgene, a California based company that was later acquired by Monsanto (NYSE:MON). The Flavr Savr was engineered to delay ripening, while retaining its flavor.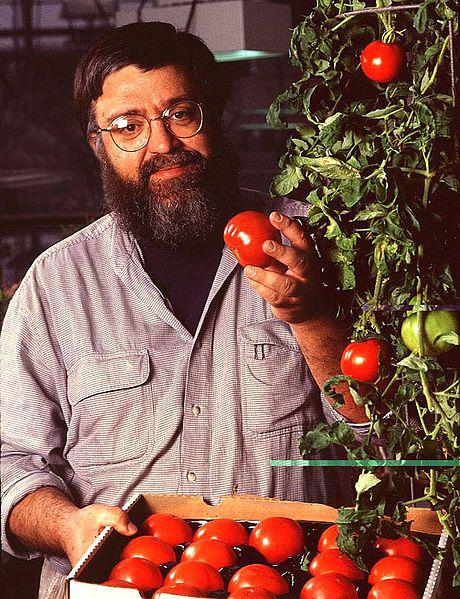 Controversy has arisen over genetic modification of foods as the specific modifications are proprietary intellectual property. The lack of information available to the general public in regards to these genetically modified food products has raised concerns over their safety as well as environmental issues.
Opponents of genetically modified foods are concerned that regulators may be overly affected by the powerful lobbyists that the companies themselves employ.
There is a significant amount of opposition to genetic food modification, the investment risks of which should not be ignored. Organizations such as Greenpeace and World Wildlife Fund have expressed opposition to genetic food modification.
These genetically modified organisms (GMOs) can spread through nature and interbreed with natural organisms, thereby contaminating non 'GE' environments and future generations in an unforeseeable and uncontrollable way. --Greenpeace
However, scientists are largely of the consensus that genetically engineered food is not any riskier than unaltered food.
As reported in the abstracts of the publications, 36 studies found no significant effect of GM crop products on the parameters measured or concluded GM and non-GM products were equivalent. Four studies reported a positive effect of the GM feed (however, two of these were GM plants engineered for improved food quality) and two reported negative effects. The studies reporting negative effects were published in 1998 and 1999 (references 3 and 4 in the list). Since 2000, 35 publications have reported no important differences or positive effects of feeding GM crops. --AgBioWorld
It would appear that genetic modification is the cutting edge of modern horticulture. Given this, the companies that are actively engaged in these technologies should be considered by investors as prospects for steady long-term growth, especially in light of expected world population expansion of about 2 billion, over the next couple of decades.
Investors should carefully monitor information regarding the risks vs. rewards of genetically modified foods, as regulations and popular acceptance GM foods are key to the growth of the companies that produce them.
Monsanto is the leading developer of GMO technology and has agricultural operations in many countries around the world, with over 20,000 employees. They were founded in 1901 and were a major plastics and chemical company in the middle of the 20th century. In the late 1990s, Monsanto largely divested itself of its chemical operations to focus on biotechnology. They are also the producers of the Roundup herbicide brand and were the first company to mass produce LED lights.
Monsanto has a market cap of about $56 billion. Its P/E ratio is around 22.5x. It has an annual forward dividend yield of 1.4%. They have $4.7 billion in cash and only $2.2 billion in debt.
Monsanto should be seriously considered as a long-term investment and is likely the best all-around pick among the companies in this space for the long-term investor wanting pure exposure to genetic food modification due to its focus on agriculture.
However, Monsanto is also one of the most controversial companies in this space and has a reputation for having manufactured products in the past that were considered dangerous to human health, such as Agent Orange and PCBs.
Syngenta (NYSE:SYT) is based in Switzerland and is the third largest seed producer in the world. Syngenta's roots go back to the mid-1700s when Johann Rudolf Geigy-Gemuseus began trading in "Materials, Chemicals, Dyes and Drugs of all kinds". Syngenta has a storied corporate history that includes mergers and acquisitions involving companies such as AstraZeneca, Novartis and Imperial Chemical Industries.
They are now heavily involved in genetic research and biotech and have field crops that are hybrid and genetically modified seeds. They also work in the biofuel space and produce pesticides. In 2005, Syngenta opposed a ban on genetically modified foods in Switzerland.
Syngenta's market cap is about $38 billion. Its P/E is 20.3x. The balance sheet shows $1.61 billion in cash and $3.35 billion in debt. The forward annual dividend yield is 2.0%.
There has been significant controversy involving Syngenta's chemical operations over the years, largely involving workers' exposure to harmful chemicals.
Dow Chemical (NYSE:DOW) manufactures plastics, chemicals, and agricultural products. They employ about 50,000 people and have operations in 160 countries. The company was founded in 1897 by Canadian-born chemist Herbert H. Dow. Dow originally sold bleach; by 1902 their output was 72 tons, per day. In WWI Dow produced war materials from explosive chemicals to medicines. During WWII they developed silicone and synthetic rubber. In the Vietnam era, Dow manufactured Agent Orange. They were later sued, along with Monsanto, by Vietnamese victims.
Dow is also a major manufacturer of breast implants in their joint venture with Corning. In 2005, the joint venture DowCorning was sued for personal injury due to ruptured implants, the case was later dismissed. According to the EPA, Dow has some responsibility for 96 U.S. Superfund toxic waste sites.
More recently, CEO, Andrew Liveris, said Dow Chemical's mission is:
"To passionately innovate what is essential to human progress by providing sustainable solutions to our customers" with the vision: "To be the most profitable and respected science-driven chemical company in the world".
The company gets about 7% of their revenue from the agricultural division which includes their ag chemical sales, so stock exposure to the GMO ag space is limited but it is growing. R&D spending is over $1 billion annually.
Dow's market cap is about $27 billion. The P/E is 7.16x. Total cash is $3.01 billion and debt is about $121 million.
Dupont (DD) got its start in 1802 as a gunpowder mill. They are the third largest chemical company in the world by market cap. Dupont developed many high-tech polymers such as lycra, kevlar, tyvek, neoprene and teflon. They are based in Delaware and have about 70,000 employees.
Through their agricultural division, Dupont Pioneer makes and sells hybrid and genetically modified seeds. Dupont's market cap is about $49 billion. Dupont Pioneer's revenue is $6.3 billion, while overall revenue is about $35 billion, to give you an idea of the stock's exposure to the ag division. In 2012 DuPont payed $4 million to oppose California Proposition 37, which would have required the disclosure of genetically engineered crops used to produce California food products.
Dupont's P/E ratio is 10.74x. The annual forward dividend yield is 3.40%. Total cash is 6.58 billion and debt is $13.28 billion.
Of the GMO related companies mentioned in this article, DD appears to be the least controversial, especially in recent times. While they have had controversies, mostly involving chemical spills and contaminations, these concerns do not seem as glaring, in comparison with some of the companies mentioned.
Disclaimer: Nothing in this article is to be taken as professional financial advice, nor is it a solicitation to buy or sell any type of securities. All financial decisions are your own, seek professional advice before taking action.
Disclosure: I have no positions in any stocks mentioned, and no plans to initiate any positions within the next 72 hours. I wrote this article myself, and it expresses my own opinions. I am not receiving compensation for it (other than from Seeking Alpha). I have no business relationship with any company whose stock is mentioned in this article.