Finally Microsoft (NASDAQ:MSFT) is putting some of its $75 billion to a good use. The company is using its money to help Nokia (NYSE:NOK) in a big way. Don't get me wrong, Microsoft isn't literally transferring cash from its bank account to Nokia's account; rather, the company is investing more of its money on the ad campaigns that will make Nokia stand out from the competition.
Let's face it, when Apple (NASDAQ:AAPL) and Samsung (OTC:SSNLF) sell 6-7 times as many smartphones as Nokia, that doesn't mean that their devices are 6-7 times as good as Nokia's phones are. The difference mostly stems from marketing. Now Microsoft and Nokia seem to have realized this simple truth and the partnership is getting more aggressive about advertising Nokia's Lumia products, which account for 80% of all Windows Phone devices sold in the world.
The Newest Microsoft Advertisement
The latest Lumia commercial shows a wedding ceremony where guests are trying to take photos of the wedding with their phones. It turns out that half of the guests own Samsung phones and the other half own Apple phones, and a fist-fight between the two parties breaks out as a result. Finally, two of the servers take their Lumias out and ask each other "wouldn't they stop fighting if they knew about Lumia?" Not only this advertisement mocks the main competitors and their "fanboy" attitudes successfully, it also makes a confession that Lumia is not that well-known amongst people. At the end of the commercial, we see a logo of Microsoft which suggests that the commercial was planned, developed and paid for by Microsoft rather than Nokia. The commercial also makes a mention of how Lumia 920 won the "smartphone of the year" award in 2012. This is brilliant because the whole story of the advertisement makes people think "how come I didn't notice the `smartphone of the year` until now?" The ad also sounds like a confession from Microsoft's side since it didn't push the phone as much as it could have until now.
While Nokia's new flagship phone, Lumia 920, has been very visible in markets like Asia and Europe, it didn't gain a lot of visibility in the US, mostly because of weak marketing efforts by Nokia and Microsoft. At the moment, Nokia is barely reaching the point of breakeven in its mobile devices segment. Unfortunately, Nokia's marketing budget is pretty limited at this time. This is why the company needs Microsoft's backing when it comes to marketing its phones. Microsoft needs to back Nokia with whatever it takes, because Nokia sells 4 out of every 5 Windows Phones sold in the market and the Windows Phone project would die quickly without Nokia.
Why This is Important
A good advertisement can sell a bad product whereas a bad advertisement will fail to sell a brilliant product. PC Magazine believes that Microsoft messed up with its latest Lumia advertisement. The article published by the magazine's website points out that Microsoft should have done a better job because it gave people the wrong impression by telling them that "Lumia is not that well-known." According to the article, this could lead people to think either that Microsoft's marketing is weak or the phone is not that worthy of mention. The advertisement makes no mention of Lumia being a bad phone. It certainly tells people that they shouldn't ignore this phone for much longer and that they should give it a chance instead of being stuck between iPhone and Galaxy series.
Can't Go Wrong With a $20 Phone
Apart from the advertisement, there are also other developments around Nokia that occurred on Monday. The company's cheapest phone ever will hit the European market very soon and the phone will be sold for as little as $20. While Nokia 105 will not be a game changer, it will have many basic functions such as games, a colored screen, a radio, a flashlight and an alarm clock. I'm guessing that many people will buy this phone as their backup phone in case something happens to their regular phone, such as battery depletion. After all, most people can afford $20 for a backup phone (especially knowing that it will be able to run for days with one charging). I can even see some people getting 4 or 5 of these phones "just in case." In as short as 3 years, Nokia was able to sell 100 million Nokia 105s which are being sold for $25. These phones are able to compete with Indian and Chinese phones in price; whereas, Chinese and Indian phones don't even come close to competing with these phones in function and quality. If Nokia makes a profit of $3-4 per Nokia 105 and sells 100 million copies, this will add $300-400 million to the company's earnings, which is not bad at all. More importantly, when owners of Nokia 105 have more money and want to upgrade their phone, they will be likely to upgrade to a more expensive Nokia phone because the company's consumers tend to have high levels of loyalty.
A Nokia Tablet in the Horizon?
On May 14, Nokia is likely to introduce some new phones in the market during a press conference in London. Many people expect Nokia to introduce a bigger phone or possibly a tablet. Last year, when everyone was expecting Nokia to announce a tablet, I talked about how it doesn't make sense for Nokia to build a tablet. I still believe the same thing, even though my opinion about the matter is not as strong as it once was. Currently Nokia should focus on making a profit on its handsets division rather than diversifying its products so much to the point of losing focus. Several years ago, the company tried that approach by offering a laptop, a tablet, a GPS device and many other products and all of those products got discontinued shortly after. Obviously making a bunch of different products at once doesn't work for Nokia. The company performs a lot better when it focuses on what it does best.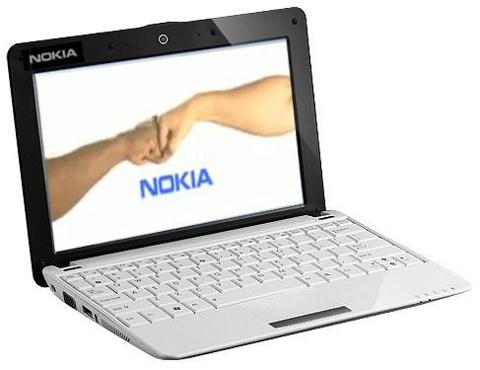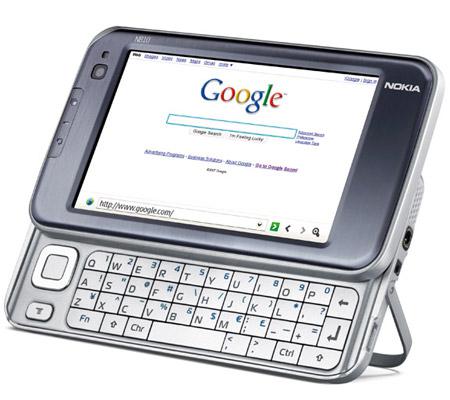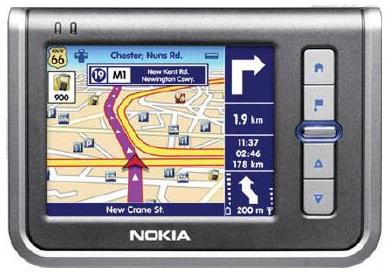 Conclusion
So, where do investors take all this information to? With Microsoft's help, Nokia will continue to be a major player in the mobile device market. The company is doing everything it can to gain the attention of consumers. With successful advertising, it can gain a significant market share in the high-end market and with pricing power, it can stop losing market share in the low-end market. For the time being, I will continue to hold my Nokia shares because I don't see much downside, but I see a lot of upside in this company.
Disclosure: I am long NOK, AAPL, MSFT. I wrote this article myself, and it expresses my own opinions. I am not receiving compensation for it (other than from Seeking Alpha). I have no business relationship with any company whose stock is mentioned in this article.