According to the U.S. Weekly Leading Index (US WLI) released on 22 May 2009 published by Economic Cycle Research Institute (ECRI), the signs of economic improvement are almost here. Lakshman Achuthan of ECRI states:
With WLI growth rising steadily to a 35-week high, it is increasingly obvious that the 'green shoots' will blossom this summer.
The US WLI has a slight lead over business cycles.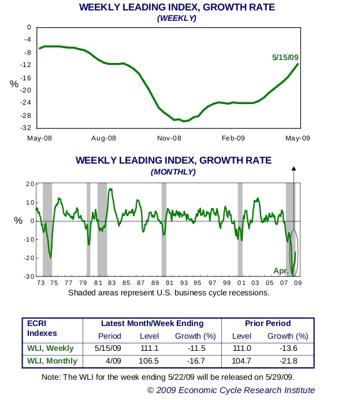 Friday, Lakshman Achuthan appeared on CNBC to discuss U.S. recovery starting by this summer, but got hit with questions about China.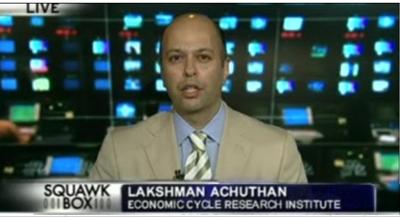 As a leading indicator, the WLI is forecasting economic conditions approximately six months in the future. I have simultaneously published a complete economic analysis – please refer to my other article published today.
Disclosure: None.