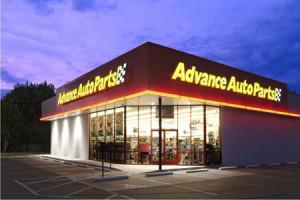 Advance Auto Parts, Inc. (NYSE:AAP) is an auto parts and accessories retailer. The company operates primarily in the Northeastern, Southeastern and Midwestern States. They also have a few stores in Puerto Rico and the Virgin Islands. They are currently trading at around $85 where I think they are attractively valued. These are six reasons why:
1. Great numbers over the past five years
| | | | | | |
| --- | --- | --- | --- | --- | --- |
| | 2012 | 2011 | 2010 | 2009 | 2008 |
| Revenue | 6205 | 6170 | 5925 | 5413 | 5142 |
| Operating Margin | 10.6% | 10.8% | 9.9% | 8.4% | 8.1% |
| Free Cash Flow | 414 | 561 | 467 | 507 | 294 |
The numbers the company posted over the years warm an investor's heart. They are relatively stable and moving steadfast in the right direction. There was a small hiccup in 2011 when management unsuccessfully tried to cut costs by cutting back on labor, which backfired.
2. Great Sales Per Store
At this time the average Advance store adds about $1.7 million in annual sales (which management wants to ramp up to $2 million). This is a good number compared to peers, perhaps because of a good mix of DIY and services.
Advanced Auto Parts also increased the inventory they have available per store. It's now the highest in the industry at $600k / store. That means parts will often be available and a sale can be made immediately with a customer leaving satisfied.
3. Big Player Advantage
In this industry, the big players benefit because of economies of scale. They are able to distribute parts efficiently and attain higher margins on products. There tends to be a lot of consolidation going on and this is expected to continue. Advance Auto Parts is one of the big ones and likely to remain a key player. Chances that they will be taken over by a larger competitor are unfortunately small because they often own stores in overlapping territory.
4. Deferred Maintenance
On the analyst day last month CEO Darren R. Jackson talked about a few interesting numbers:
Scrappage rate is at a level that means that cars are staying on the road longer in general. That is a good trend for auto parts dealers.
77% of those vehicles that are on the road are 5 years or older, and that is exactly the age where Advance Auto Parts makes most of its profit.
Last but not least: Deferred maintenance has reached an all-time high at $68 million. Not surprisingly Americans have deferred maintenance to their cars, like they deferred buying a new car during the crisis.
5. Accelerating Growth of Stores
The company is planning to ramp up store growth to roughly 180 new stores this year. The focus will be on small stores offering a lot of services to consumers. This will be beneficial to margins and earnings growth in general. A larger number of stores means more efficient distribution of parts and less administrative overhead etc.
6. Private Equity Buyout
Sometime last year rumors started circulating that Advance might be in the early-stages of discussions with private equity about a potential buyout. These rumors have died down but it's still something that needs to be noted when considering this stock.
Risks for Advance Auto Parts
To be fair I want to list some of the risks of Advance Auto Parts as well.
1. Cost Structure
Advance's cost structure is a competitive advantage when compared to small companies or single stores but it's still higher than many of its peers. A few of its peers are actually larger and have managed to attain better margins and more efficient cost structures. O'Reilly Automotive Inc. (NASDAQ:ORLY) and Autozone Inc. (NYSE:AZO) should be recognized as major competitors.
Last year's results were slightly impeded because management attempted to reduce labor and other SG&A expenses. That turned out to be detrimental to results and they made a 180-degree turn. I have to applaud management for recognizing this timely and coming back on their decision.
Conclusion
I like Advance Auto Parts at its current price of $85. The numbers line up to make this look like a decent long-term investment. The management appears to be capable of growing earnings over time at a steady clip.
At the same time a buyout by private equity remains a possibility. The % chance of that happening is probably in the single digits for the year. If it happens it's obviously a great catalyst in the short term.
Disclosure: I have no positions in any stocks mentioned, and no plans to initiate any positions within the next 72 hours. I wrote this article myself, and it expresses my own opinions. I am not receiving compensation for it (other than from Seeking Alpha). I have no business relationship with any company whose stock is mentioned in this article.