On Tuesday, we were all stock traders, by Wednesday we were all bond traders, and by Thursday we were simply confused traders. Riddle me this: we get news of record U.S. mortgage delinquencies (12%), house prices declining at a record pace in Q1, continuing jobless claims holding climbing to a record 6.8 mn , a disappointing new homes sales number, oil creeping back above $65 barrel (so expect oil stock to be up today) and the Dow closes up 103 points?
Call me an old cynic, but in line with the views expressed by Art Cashin on CNBC, I believe the recent rally is almost entirely based upon speculators, suckers and gamblers betting on low quality names. Call it cash for trash but yesterdays move was just garbage. But maybe I'm just Mr rear view mirror
Today's Market Moving Stories
The WSJ reports that some Fed officials believe the back up in yields recently reflects a mending economy and a receding risk of financial catastrophe, suggesting they may not rush to step in the way by expanding Quantitative Easing. The FOMC's Fisher said foreign demand for USTs ( US Treasury Notes) remains strong, adding that he did not think the US would get downgraded.
Overnight Japanese April Industrial output rose 5.2%mom compared with a 1.6% gain in March with METI suggesting the May outcome will show an 8.8% gain. April real household spending fell 1.3% yoy while the April unemployment rate rose to 5% from 4.8%. Deflation is persisting as Core CPI fell 0.1% yoy in April.
UK house prices: up 1.2% mom according to Nationwide, first bounce in house prices since Nazareth won the Cup. Still it is down 11.3% yoy and seasonally, we tend to see more buying in early summer. For the moment however think that low volumes skew size of movement.
Auto Action in Germany
FT Deutschland leads with a news report that Fiat is effectively no longer actively considered to be a candidate for the takeover of Opel, but that the situation remained unclear. There is continued uncertainty about the stance of the US government, and it is not excluded either that Opel might follow GM into bankruptcy. There is huge anger in Berlin over the US, which apparently sent a junior negotiator to the marathon meetings, who was not empowered to make any deals. There is another potential bidder, the Chinese car maker BIAC, which has been asked to provide a detailed concept next week.
The newspaper said in a front page comment that the Germans should not be surprised since the interest of the US government and of GM are not exactly the same of those of Germany's politicians ahead of a general election. A Chinese bid is also not very likely, as this would cause problems for GM's future market position in China.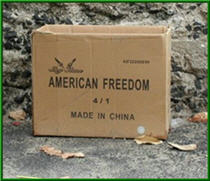 Heavy Metals drop in China
Posco (NYSE:PKX) has accepted Rio Tinto's (RTP) iron ore price cut of 33% for fine and 44% for lump after Nippon Steel's (OTC:NISTY) earlier settlement. For the past 40 years, annual iron ore price contracts were set by the first settlement between a big mill and a miner. This secured supply and reduced price volatility, but as spot iron ore prices collapsed last year, spot has traded at a large discount to the contract price. Chinese steelmakers, the world's largest consumer, have threatened to abandon contracts and move to spot pricing unless the miners accept a 40-50% price cut. It is still uncertain if the Chinese will follow the benchmark, hold out for a larger cut or move to the spot market, but Posco's settlement increases the chance of acceptance by Chinese mills

More Bad News at Anglo?
Anglo Irish Bank (OTC:AGIBY) is expected to reveal a substantial interim loss later today. Media reports suggest loan losses for the six months to March may exceed €4bn 'even worse than previously feared', driven by loan concentration.
This would largely erode Anglo's €4.9bn core equity base. A key focus will be how this fits with the NAMA process – i.e. whether losses recognised at this stage on its property development book of over €18bn will limit the 'haircut' on transfer to NAMA – and the resultant capital requirement.
Tullow Oil Seeks A Partner
According to media reports, Tullow Oil (TUWLY.PK) held an AGM yesterday and commented that it's likely to seek a partner to speed up the development of its Ugandan interests when it brings them close to production next year. The group expects to spend up to €750 million developing its resources this year, including the Jubilee and Tweneboa fields in Ghana, which have potential reserves of up to three billion barrels of crude oil. The CEO, Aidan Heavy, said Tullow will sell half of its holding to a partner in order to bring the fields to full production. This partner will fund the pipeline.
Mr Heavey said the company was likely to begin the process of finding a suitable partner for the deal next year, when the wells there are nearing production.

Greencore may be getting out of the water!
There is also Irish media report that Greencore (OTCPK:GNCGY) may sell the UK water business which was the source of controversy in 2008. Its water unit operates under the Campsie Spring brand and is a major supplier of own-label waters to key UK retailers. It bottles about 200m units yearly and has had sales of over €40m. A price tag of £10-£20m is quoted which could be used to further erode group debt which was €332m at the half year. Proceeds could also provide funds for the planned build-out of the group's US food manufacturing assets

Smurfit Kappa Extends Banking Cover.
The Irish Independent reports this morning that Smurfit Kappa (OTCPK:SMFTF) is in talks with lenders about easing its banking terms to allow "additional headroom" on the groups €3.1bn in debt. The group had previously indicated that they were trading "comfortably" within its covenants, but the measure is said to be considered due to the deteriorating seen in its main markets and to help soothe investor fears about the possibility of breaching those covenants.
The paper also reports that that a number of Smurfit's rivals are threatening to flood the market for containerboard by increasing capacity at a time of heavy contraction in the industry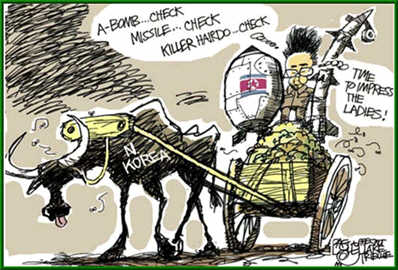 Data Ahead Today
Euro area M3 money supply, Apr (09:00 BST): M3 was likely flat, consistent with a 4% rise from a year ago. Growth in private sector loans should slow further from 3.2 to 2.5% yoy.
Euro area CPI, May (10:00 BST): Inflation should surprise with a flat result (consensus: 0.2% yoy), the lowest result in the history of the EMU. Currently, inflation is negative in seven euro area countries.
US GDP (revised), Q1 (13:30 BST): Like the market, I expect a slight upward revision to a still-alarming annualised fall of 5.4%
US Chicago PMI, May (14:45 BST): Manufacturing should contract at a slower rate as the PMI rises to 42.
US Michigan consumer confidence (final), May (15:00 BST): Sentiment should continue to improve, rising to 69.
Earnings from Tiffany's ($0.20)
And finally…

Disclosures = None