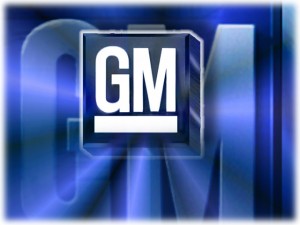 By Brandon Matthews
A couple of months ago, I wrote an article describing the negative aspects of the existing General Motors (NYSE:GM) contract with XM Satellite Radio, which was not set to expire until 2013. I outlined the fact that under the terms of that contract, GM fared far better by comparison than XM, now a subsidiary corporation of Sirius XM Radio (NASDAQ:SIRI). In a nutshell, it cost Sirius XM Radio approximately 35 million dollars in the first quarter to realize revenue from General Motors in the amount of approximately 7 million dollars.
Sirius XM surprisingly announced this quarter that it had renegotiated its contract last quarter stating in its SEC filing that:
We have entered into an agreement with GM to extend the term of XM's distribution agreement to 2020, to improve the economic terms of the arrangement, and postpone, at XM's option, certain payments, with interest, to GM.
Sirius XM CEO Mel Karmazin also stressed that the new terms were much more beneficial to Sirius XM than the terms under the former contract in his first quarter address. Similarly, in the Shareholder meeting held by the company last week, Mr. Karmazin affirmed to those in attendance that the company's 350 million dollar positive E.B.I.T.D.A. estimate assumed a General Motors bankruptcy when it was made.
In a recent staff meeting at Satwaves, the question was asked as to why General Motors would have renegotiated its contract with Sirius XM Radio prior to GM actually filing for bankruptcy protection. Two potential reasons have come to mind. The first being that the original contract may have contained a clause that voided the contract in the event of one of the two parties filing for bankruptcy protection, which at the time would most likely have been XM Satellite Radio. The times they are a changin'! Another less likely reason is that with bankruptcy and plant closures already assumed, that GM would not be able to maintain its required installation rate for Satellite Radio units.
Whatever the reasons may be that gave GM the incentive to void such a lucrative contract early which provided so much in terms of income to GM for so little on its part, Sirius XM investors should relax and understand that despite the market's reaction to a GM bankruptcy and how it will affect Sirius XM, the company had seemingly gotten in front of this event several months ago.
Annualized auto sales data is already coming in at 10 million units based on May 2009 data according to a Reuters news report which shows that overall sales in the industry continue to improve. Industry experts are now stating that high dealer inventories will create stronger dealer incentives which will cause more cars to be sold. As witnessed by the data coming from Chrysler, the restructuring there has not provided the ill effects on Chrysler sales that some had predicted. The same can be expected of a General Motors restructuring.
Disclosure: long SIRI