The SEC announced they are going to take on Angelo "Lee" Mozilo, former CEO of Countrywide Financial (CFC). They have charged him with insider trading and misleading shareholders. Shocking!

Several months ago the SEC sent Mozilo a Wells letter. This a very bad letter to get in the mail. The one to Mr. Mozilo read something like this:
Dear Lee,

We know you are dirty and we are coming after you. We are looking everywhere and we will find enough to indict you in the near future.

Even if the evidence is bubkiss you are going to trial. We will pick the jurisdiction and the jurors. With your tan and reputation we will get a jury to convict you. So you are looking at hard time.

Why don't you come in with some lawyers and we can talk this over. If you are willing to write a big check, say $250mm, well, maybe we can make this go away.

Look forward to hearing from you,

Your Pal,

The SEC
It looks like Lee said no to that offer. This sets up a very interesting case. I think that the SEC is nuts to take this line. They are opening up something that should not be opened. This has potential to go in a lot of bad directions.

They are going after Lee as an insider. Well, I hope all those good lawyers at the SEC did not spend too much time on that one. One can safely assume that the Chairman/CEO is an insider. No? They say he sold stock based on that 'insider' information. Here again the public record says he did. So what? Lots of CEOs have programs to sell stock. So long as the details are public there is nothing wrong with that as far as I know.

It is possible that Lee did not properly register his stock sales. If so he is dead meat. I doubt that is the case. Lee was a very litigious guy. He had lawyers around him all the time. I bet that he had the necessary approvals and filings in order before the stock was sold. If that were not the case his lawyers would have told him to write the big checks after the Wells notice.

The issue of providing misleading information to shareholders is a can of worms. Earlier this year Fed Chairman Bernanke said, "There was a time in November when I was not sure the system would survive". Well, he did not disclose his feelings to the public in the fall. Paulson and Geithner had tons of information they did not disclose either. But they are the government and are supposed to keep information from us.

Similarly there are several Freedom of Information suits outstanding against the Fed. The objective is to get the NY Fed to release a detailed list of its holdings. The Fed has resisted in court, arguing that to release this information would be injurious to the Fed and therefore the taxpayer. So far the courts have sided with the Fed. This disclosure of information issue is more complicated than it looks. It appears that there are different rules for public officials and officials of public companies. Very fine lines.

If the SEC nails Lee on providing misleading information there are at least twenty other guys who are ex financial big shots who will be looking down the barrel of the SEC's gun. Some of them are still big shots at big banks. This is a domino problem. If they get Lee, they will go for Chuck Prince and Bob Rubin. If they go in that direction do they also go after Pandit (NYSE:C) and Lewis (NYSE:BAC)? Talk about a slippery slope.

A perfect example of providing misleading information to shareholders occurred last July. Here is the relevant headline:
July 8, 2008
"Mortgage financiers Fannie Mae and Freddie Mac are adequately capitalized," said James Lockhart, director of the Office of Federal Housing Enterprise, which regulates the two enterprises.
Sixty days after Mr. Lockhart made these remarks the Agencies were put into receivership. No doubt but that Mr. Lockhart was an insider at Fannie Mae (FNM) and Freddie Mac (FRE). Common and preferred shareholders who believed in the words from the chief regulator of the GSE's lost a bundle. This example is not a case where significant information regarding the health of the Agencies was withheld from the public. This was a very deliberate effort to provide misinformation to the public. In the days that followed the comments by Mr. Lockhart, both Treasury Secretary Paulson and President Bush repeated his words. All three of them knew better. But, equity holders got crushed. I doubt the SEC is looking into that one.

It looks to me like the SEC wants show trials. I think the American people want to stone some of the folks who got us into this mess. The SEC charges against Mozilo have the potential to backfire.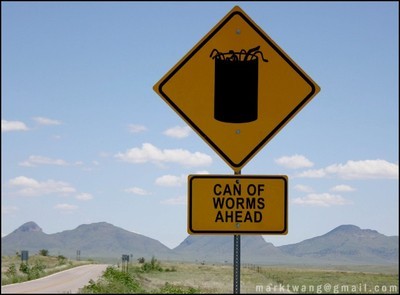 Disclosure: None