These 7 dividend stocks are the most widely held among the 15 highest 3-year risk adjusted total return large-cap mutual funds as of March 31.
| | |
| --- | --- |
| XOM | Exxon |
| PG | Proctor & Gamble |
| CVX | Chevron |
| JNJ | Johnson & Johnson |
| MSFT | Microsoft |
| PFE | Pfizer |
| WMT | Wal-Mart Stores |
Knowing what the most successful fund managers have chosen to do can be helpful in making your own decisions.
The American Association of Individual Investors publishes a quarterly list of the 30 highest 3-year risk adjusted total return funds. In the most recent report, 15 were large-cap funds.
This table lists those mutual funds, and presents performance data as if they had been held equal weight and monthly rebalanced in a tax free or tax exempt account for 10 years (no accounting for transaction costs). The benchmark for comparison is the S&P 500. All data is for raw total return that is not risk adjusted.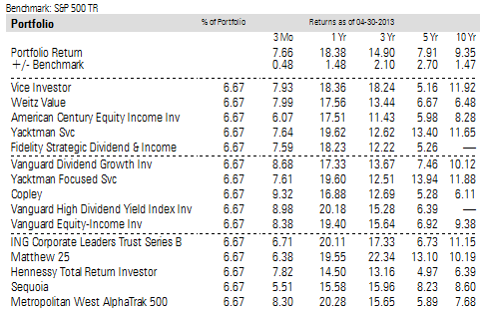 We noted that had you held these 15 funds in equal weight for 10 years, your worst 12 months (during the 2008-2009 crash) would have had a drawdown of negative 40.22%, and the yield as of April 30 would have been 1.25%, according to Morningstar Principia.
However, had you owned the 7 most widely held stocks among them in an equal weight portfolio, the maximum drawdown would have been negative 24.01%, and the yield as of April 30 would have been 2.76%.
Cross referencing the holdings in that equal weighted portfolio of mutual funds, we found that among the 50 most heavily weighted stock holdings, there were 7 held by 8 or more of the funds (no stock was held by more than 10 funds).
All 7 stocks are typical holdings by equity income investors, and all but PFE have good 5-year dividend growth records.
(click image to enlarge)

Only PG, CVX and PFE have attractive total return expectations (% to target price + indicated yield). All are high quality according to the Wright rating (see rating explanation at our blog). Standard & Poor's gives them all a market performance or better rating for the year ahead, as does the "Street," but Schwab puts a sell on XOM.
We own CVX, JNJ, and MSFT from this list.
Here are 10-year charts from YCharts for each stock showing the TTM dividends per share and the yield over that time as both the dividend and the price changed.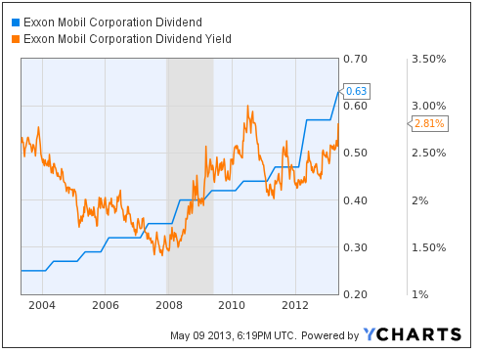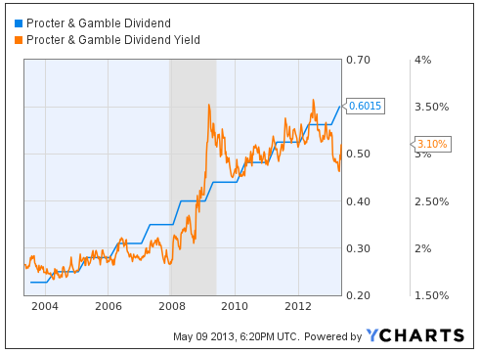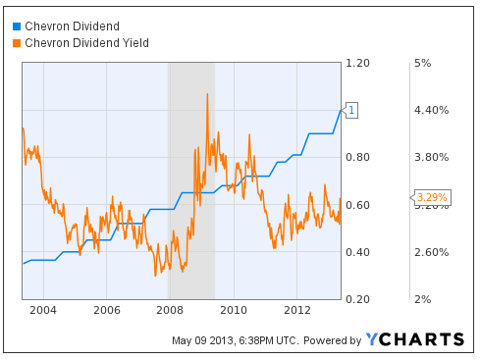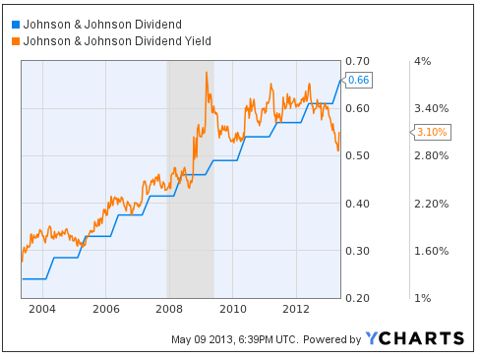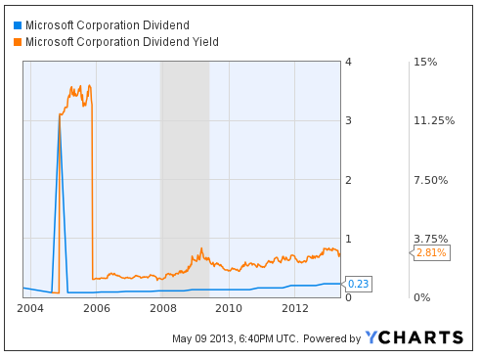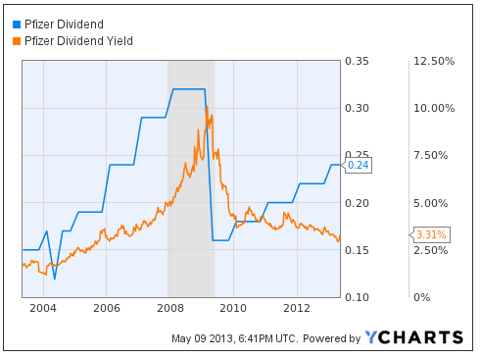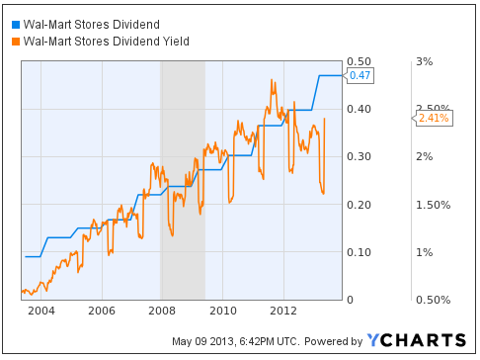 Disclosure: QVM has positions in CVX, JNJ, MSFT as of the creation date of this article (May 9, 2013). We certify that except as cited herein, this is our work product. We received no compensation or other inducement from any party to produce this article, but are compensated retroactively by Seeking Alpha based on readership of this specific article.
General Disclaimer: This article provides opinions and information, but does not contain recommendations or personal investment advice to any specific person for any particular purpose. Do your own research or obtain suitable personal advice. You are responsible for your own investment decisions. This article is presented subject to our full disclaimer found on the QVM site available here.