In the Video Game Development industry, titles matter. Developers without enough successful titles to support their studios are going bankrupt. Major developers with popular titles are dedicating all their resources to these titles to keep them competitive, and to release increasingly more often to maintain a revenue stream. The major developers have all stated their intentions to focus on larger and more profitable franchises and are favoring sequels to proven winners over new and untested games.
Success in this industry relies heavily on a strong portfolio of titles and the ability to push out releases without allowing costs to get out of hand. As a result, performance in this industry is anything but consistent. Activision-Blizzard (NASDAQ:ATVI) CEO, Bobby Kotick, is one of America's best paid CEOs with annual compensation of $64.9 M. While the topic is somewhat controversial, it speaks to the company's strong performance in the past several years on its immense World of Warcraft MMORPG, and the success of the massive Call of Duty franchise to name a few.
On the other hand, Electronic Arts (NASDAQ:EA) CEO John Riccitiello resigned in March of 2013 stating his accountability for the below guidance results as the company has achieved less than the expected results. At the very opposite end, TTWO's long time competitor for the middle tier of development and the company behind the popular series Saint's Row - THQ announced its bankruptcy. Though the company maintained some strong franchises, titles such as Homefront and Metro were simply not selling well enough, and Saint's Row alone could not keep the company running, resulting in the company auctioning off its remaining assets at the start of 2013.
Take Two Interactive, Software (NASDAQ:TTWO) seems to have excelled at maintaining a strong portfolio of games. The company is behind major and very well received games including Grand Theft Auto, Bioshock, the 2K sports series, and several smaller franchises. Although it has not been consistently profitable, the company has posted strong sales in quarters with large title releases and has managed to keep its titles not only alive, but post strong sales and captivate its followers.
About TTWO
On May 13th, TTWO surprised investors by releasing positive guidance for the 2014 fiscal year now projecting a narrower loss for the first quarter and an overall profit of $2.05 - 2.30 per share on $1.75B - $1.85B in revenues, and a continued expectation of profitability in 2015 and beyond.
2013 saw the release of several large titles from TTWO. Chief of these was Borderlands 2, which with unit sales of approximately $6M is on track to become the best selling game published by TTWO to date. TTWO also released two major titles, Max Payne 3 and NBA 2K13, with sales of 4M and 5M units respectively.
Quarterly Financial Information
Revenues for the latest quarter blew past the guidance of $235M - $285M due to the success of the Bioshock Infinite release. TTWO was also able to make an impressive increase in the digital content with sales increasing 196% and the total now representing 22% of sales. This sales channel is especially important for publishers and has been closely watched by analysts as these sales increase revenues of existing title and the margins earned on these sales is quite high.
Correspondingly and due to a licensing arrangement change, TTWO posted an increase in gross margin to 46% and posted net income at the high range of guidance of $0.38 per share compared to a loss of $0.60 in the same quarter in 2012.
This net income included a sharp increase in marketing expenses towards the promotion of 2014's series of titles.
Grand Theft Auto V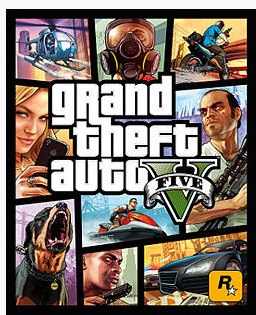 The highly anticipated fifth major sequel to the immensely popular game, Grand Theft Auto V has been scheduled for a release by developer Take-Two interactive in the U.S. and Canada on September 17, 2013. Different from the total 15 major and minor prior sequels, Grand Theft Auto V will feature three characters; Michael, Franklin and Trevor, throughout which the player will cycle as playing through the story line.
The link to the three trailers released just two weeks ago (with 5 M hits as of writing) is as here.
The game will once again be set in Los Santos, which is modeled after Los Angeles and is also one of the three cities in Grand Theft Auto - San Andreas, and the surrounding Southern California countryside. The characters' paths are all intertwined throughout missions, and players can switch characters freely when exploring the open world, leaving the other two to go about their days all in the pursuit of the almighty American Dollar.
With a full 19 weeks left till release, the game continues to be the most highly pre-ordered game in the U.S. market with over half a million titles on the consoles. While a positive start, this may be partly due to a delay from its original launch date in spring 2013.
The previous two predecessors in the series were extremely well received, with Grand Theft Auto - San Andreas (2005) selling 23.6 M copies and GTA IV (2008) selling over 20 M. This latest sequel, with its biggest ever size and unique three character play mode, has very significant potential to be a very high selling and profitable release for TTWO this year.
TTWO's projected revenues for 2013 are in the range of $1.75B - $1.85B, of which 65% or 1.1-1.2 is expected to be from Rockstar, its publisher.
Bioshock Infinite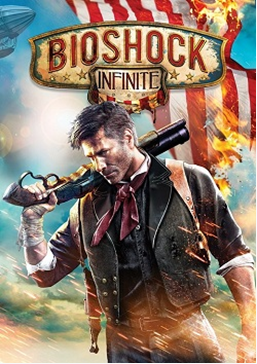 Since its release on March 26th, 2013, the highly anticipated sequel to Bioshock 1 and 2, Infinite has sold surprising total of 3.7 M copies per the latest quarterly release. This figure compares well to the past two releases which sold over their lifetimes 4 and 3.6 M copies respectively
Other things to look forward to in 2013
WWE wrestling franchises - TTWO scooped up from the auction of the defunct developer THQ the exclusive rights to develop games under the WWE brand. This is a great move for TTWO as it can pair the franchise with its existing 2K series.
Civilization Online - In a partnership with XLGAMES, TTWO is developing a massively multiplayer online version of its successful Civilization series. While this game certainly has some promise, I have become more skeptical of the high budget MMO games due to the flood of variety available in the markets and the Star Wars - The Old Republic incident.
Share Price
TTWO has a solid stream of games in its portfolio, and the upcoming Grand Theft Auto release has the potential to be a major win for it. Now let's put these figures into perspective with the stock price to determine if an investment makes sense at this point:
Factoring in the overnight after-hours trading on the positive earnings news, TTWO's share price is hovering around $ 17.33, for a total market capitalization of $1.58 B
EA

ATVI

TTWO

Share Price

21.74

14.68

17.33

(After Hours estimate)

Market Cap ($B)

6.53

16.32

1.58

Next Fiscal year projections

Revenues ($M)

3.5

4.22

1.75

EPS

-0.97

0.73

2.05
TTWO's size of less than one-tenth of TTWO and one-fourth of EA reflects its much smaller portfolio of games compared to these two behemoths.
While TTWO's sales may stack up to the competitors, these include the blockbuster release of GTA V and are not sustainable year over year. TTWO also has debt on its balance sheet, representing approximately 20% of its market capitalization.
With its internal projections, TTWO's current price gives it a forward EPS of 8.5 for what should be its biggest year yet, compared to ATVI's in excess of 20 and EA's loss projections. Even assuming this projection is a best case scenario, this valuation provides some room for a margin of safety to the competitor's P/E ratio, and is therefore quite attractive.
Conclusion
TTWO's management did not provide many details on the development pipeline after GTA V; however with many great franchises to choose from (fingers crossed for another great Red Dead), TTWO will likely be in a good position after GTA V to keep the ball rolling. TTWO is an excellent company with a great portfolio of games and a promising future, and I would recommend buying the shares at this price.
Disclosure: I have no positions in any stocks mentioned, but may initiate a long position in TTWO over the next 72 hours. I wrote this article myself, and it expresses my own opinions. I am not receiving compensation for it (other than from Seeking Alpha). I have no business relationship with any company whose stock is mentioned in this article.