Lululemon (NASDAQ:LULU) has been a marvelous investment for the past several years with sales growth approaching 40% and profitability growing in tandem. Today, it has a balance sheet with almost $600 million cash, no long term debt and profit ratios most companies would dream about. Net income to sales ratio has increased to the high teen and returns on equity are over 30%.
images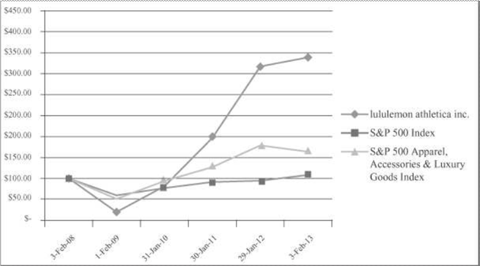 The stock performance has been nothing short of exhilarating outperforming the market and its industry by a wide margin over the past 5 years.
So why am I short the stock?
These are impressive figures and Lululemon continues to have impressive growth, but its growth doesn't seem likely to match the 30% plus rate of the past few years. Sporting a price to earnings multiple of almost 40 times, Lululemon needs to serve up some pretty fancy results to maintain investor confidence.
I am bearish for three reasons:
1. Growth is showing signs of slowing
Lululemon reports that sales per square feet which had grown at double digit rates for years appear to have stalled in fiscal 2012, coming in at $2,058 per square foot, up barely 3% from $2,004 per square foot the previous year. The leverage from growth in same store sales has been a major factor in the growth of Lululemon profitability. Now it seems growth will have to come from opening new stores and from online sales. New stores will not only add to sales but also add to operating costs. Online sales while relatively small today are a bright spot, growing 56% to $78 million in fiscal 2012's fourth quarter. I expect online sales to continue to grow rapidly, but to a certain extent that growth will come at the expense of the retail outlets. Lululemon plans to open 38 new stores in 2013, increasing its footprint by approximately 18%. Sales in the current year are likely to grow by only 20 % - 4% growth in the existing stores; about 10% growth from the new stores assuming that on average they are open 6 months during 2013; and, a contribution of about 8 percentage points from continued 30-40% growth of online sales. Twenty percent growth is terrific, but it is far from enough to support a multiple approaching 40 times earnings.
2. Brand damage
Part of the success Lululemon has enjoyed can be attributed to its development of a very strong brand image. This brand has been damaged by the "sheerness" issue, where management reportedly required customers who wanted to exchange or return peek-a-boo pants were asked to demonstrate their sheerness in a changing booth. It is hard to imagine a worse way to deal with customers than to subject them to humiliation over a refund or exchange.
Lululemon quickly abandoned this approach and handled the issue more adroitly in the weeks that followed and most observers concluded the issue was history. Certainly the stock has recovered.
As an ex-automotive industry executive, the one area where I can claim expertise in is quality control. The failure to inspect for and immediately deal with quality issues has damaged many brands, and it damaged this one. It also points to a larger issue - management competence to manage rapid growth. A billion dollar retail chain is not the same game as a hundred million dollar one. Rapid expansion can come at the expense of training, supervision and relentless attention to detail.
3. Strong and Growing Competition
In many ways, Lululemon defined the market for fashionable sportswear, beginning with products for those practising Yoga. The designs were gorgeous and Lululemon soon had a reputation for quality and high fashion both inside Yoga studios and elsewhere. It success has attracted imitators.
Lululemon identifies several of its key competitors in its annual report, a portion of which is quoted below:
The market for athletic apparel is highly competitive. It includes increasing competition from established companies who are expanding their production and marketing of performance products, as well as from frequent new entrants to the market. We are in direct competition with wholesalers and direct sellers of athletic apparel, such as Nike, Inc., adidas AG, which includes the adidas and Reebok brands, and Under Armour, Inc. We also compete with retailers specifically focused on women's athletic apparel including The Gap, Inc. (including the Athleta brand), Lucy Activewear Inc., and bebe stores, inc. (including the BEBE SPORT collection).
While Lululemon identifies the major sportswear suppliers above, it appears blind to the emergence of a number of very strong and very fast growing new brands. Five of them are worth noting: Karma Athletic, Michi, Lole Women, Titika and Terra Frog to name five. These brands are targeting Lululemon customers and enjoying success.
Karma Athletic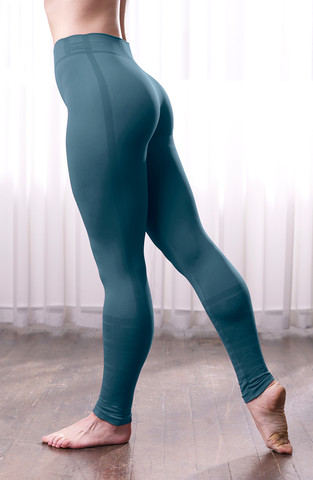 Michi products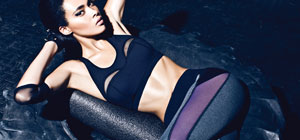 Lole Women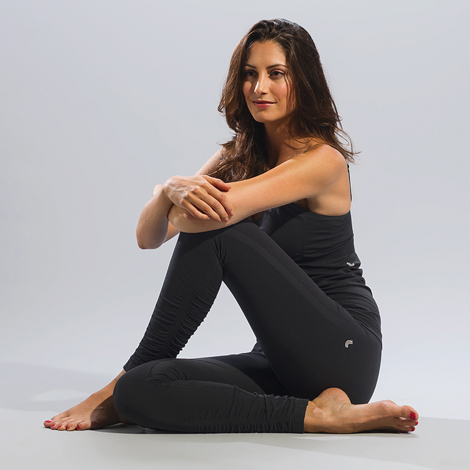 Titika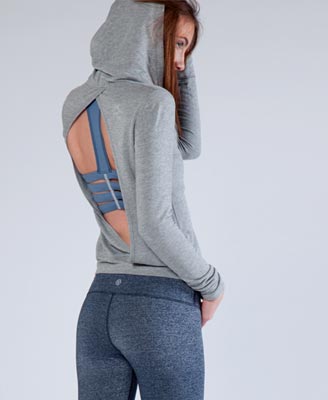 Terra Frog

These new entrants have terrific products that wear well, look amazing and are growing in popularity. They have earned a reputation for quality and they are increasingly in evidence in the workout room and have become fashionable for everyday wear.
In my view, Lululemon has reached an inflection point in its growth. The strain of growth became publicly evident in its mishandling of the quality issue but the real strain is equally evident in the slowing down of same store sales. Great locations are hard to find and stores are expensive to start up. Not every store is a raving success from day one. As a result, although somewhat mitigated by rapidly growing online sales, I believe there is a high likelihood Lululemon will turn in considerably less growth in 2013 than it did in prior years and as this become evident in its results, it will lose the nosebleed earnings multiple it enjoys today.
Accordingly, I am short the stock.
Disclosure: I am short LULU. I wrote this article myself, and it expresses my own opinions. I am not receiving compensation for it (other than from Seeking Alpha). I have no business relationship with any company whose stock is mentioned in this article.