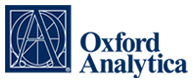 Airlines face a long term challenge in securing reasonably priced financing for aircraft purchases, according to Oxford Anaytica.
"While financiers and manufacturers have announced their confidence about the state of aircraft financing, arguing that cuts in orders make remaining aircraft purchases easier to afford, the longer-term challenge is for buyers to access a steady stream of reasonably priced funding. Complicating matters is the fact that the aviation industry will call for capital above and beyond this year's estimated 68 billion dollar bill for new aircraft — a concern not so far reflected in any funding gap calculations."
The diminishing supply of liquidity is already forcing airlines to turn to expensive sources of capital, such as hedge funds, and during a time of falling revenues that could prove disastrous.
"Another drain on funding for the sector will come from refinancing, again a figure which is not accounted for in the 68 billion dollar headline sum. This could put an additional 4 billion dollar demand on capital markets, and spell the end of several airlines in poor financial health."
The latest International Air Transport Association (IATA) data confirm the disastrous state of the world airline industry last year, with no prospect of respite:
The industry lost 5.0 billion dollars in 2008, and IATA is forecasting a further 2.5 billion dollar loss this year, assuming an oil price of 60 dollars per barrel and only a 3% drop in total passenger traffic and 5% drop in cargo — both conservative assumptions given recent data.
Cargo traffic has stabilised, but full recovery is not expected until world trade and production picks up again. Some predictions suggest a further 17% fall by year-end.
Equally worrying for airlines is the fall in premium traffic. IATA reported a 22% slump in premium traffic in April. Tourist class traffic rose by 0.3% (an improvement over a 6.9% decline for the first quarter of 2009), but probably only temporarily, due to Easter travel. Economy fares are down 15% and premium fares by over 20%.
Capacity reductions have not always kept pace with these declines. The fall in overall demand was 3.1% in April, while capacity cuts totalled 2.5%. Asia saw the fastest decline (8.6%) not matched by capacity cuts (7.4%); North Atlantic and European carriers saw a shallower fall (thanks to ticket discounting) matched by capacity reductions; Middle East and Latin America saw traffic increase somewhat and capacity grow accordingly.
Most of the world's leading carriers have declared, or warned of, significant losses this year. Major airlines are all pursuing unorthodox working arrangements for staff, most notably salary sacrifices at British Airways and re-use of flight staff in airport work at Air France-KLM.
The low-fare airline sector remains the most resilient, although ticket prices have softened as airlines seek to maintain market share. Most carriers are benefiting from a young average fleet age, a high seat density (passengers per flight), and business passengers trading down to the low-fare sector. Revenue is also boosted through the sale of additional services — although this option is encountering consumer resistance.
Both Airbus and Boeing (NYSE:BA) are talking up their prospects, and expect a recovery in the second half of next year. However, announced orders at the Paris Airshow are few, with the biggest headlines relating to state support for development of new aircraft. For those airlines such as Ryanair with the money to spend (the airline is in talks with Boeing and Airbus to supply another 300 aircraft by 2016), the manufacturers have to give deep discounts. United is also waving the prospect of a winner-take-all 10 billion dollar order to drive a hard bargain with Airbus and Boeing.