About a year ago I decided to make the exciting leap from renting a cheap one bedroom apartment in North County San Diego to being a full-fledged home buyer. Why throw your hard-earned money away, paying someone else's mortgage principal, am I right? Or at least so my logic successfully persuaded me at the time.
Twelve months and thousands of dollars in home repairs later, paying someone else's mortgage principal doesn't actually sound so bad. The new home has kept me so busy with yard work and repairs that it's difficult to faithfully follow my favorite investment opportunities the way I once did not so long ago.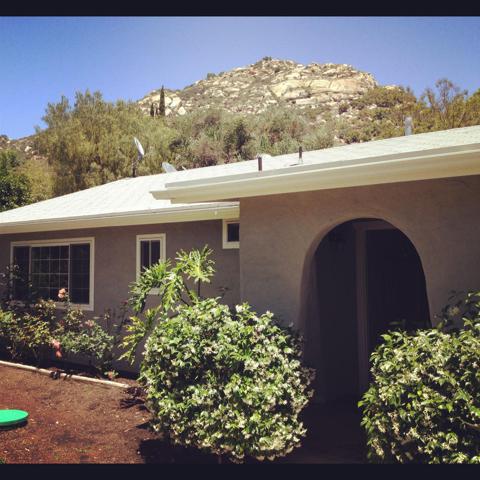 Due to the sheer lack of time available these days, I was forced to adjust my focus from individual stocks to mutual funds and ETFs in order to satisfy my goal of continuing to build net worth. Instead of following literally hundreds of stocks like I used to before I made the life-changing decision to purchase a home out in the country with weeds taller than the eye can see, I've since decided to concentrate my time on finding attractive mutual funds and ETFs, which are great for busy investors.
Here are five I particularly like and reasons why I expect them to perform strongly in the future:
1. Fidelity Spartan Total Market Index Fund (FSTVX). If you're short on time but have at least $10,000 to invest, this is definitely the mutual fund for you. This fund began in 1997 and invests at least 80% of its $17 billion assets in large-cap common stocks found in the Dow. The top five holdings are Apple Inc. (NASDAQ:AAPL), Exxon Mobil Corp. (NYSE:XOM), General Electric Co. (NYSE:GE), Chevron Corp. (NYSE:CVX) and Johnson & Johnson (NYSE:JNJ). The beauty of this fund is its low expense ratio of 0.07% (yes, you read that right) and dividend yield around 1.6%. With this fund, you're able to gain rather broad exposure of the U.S. market without having to dish over a significant amount of money for an advisor to oversee the investment. FSTVX's current dividend yield is 1.7%.
Why I believe FSTVX will perform in the future: The higher the expense ratio of your funds, the more money fund managers will withhold from your retirement. FSTVX's rock-bottom expense ratio allows investors to keep more of their hard-earned cash, allowing account balances to grow and compound more effectively over the long term. With this investment you're able to own high-quality American companies without having to pay big money to a fund manager.
2. SPDR S&P Dividend ETF (NYSEARCA:SDY). This ETF with an expense ratio of 0.35% holds every stock in the S&P 1500 that has raised its dividend every year for at least the past 20 years. Despite 1,500 stocks to choose from, the fund boasts only 86 holdings. Many investors such as myself trust SDY due to the fact the companies held within this fund are value-laden corporations that have proven over a few decades intent to distribute strong and consistent dividends to shareholders. These faithful, ongoing dividends show commitment to smart capital allocation and a promise of spending a corporation's money wisely. A dividend cannot grow for such an extended amount of time without wise money management. SDY's current dividend yield is 2.7%
SDY's dividend yield has been pushed down with new market highs; however, I believe buying small lots of this fund over the next few years during market dips is a wise move due to the fact the companies held within this ETF are long-term winners.
Why I believe SDY will perform in the future: Though the U.S. economy continues to show incremental improvement (unemployment shrinking, housing market recovering, consumer debt improving, government borrowing slowing), I believe it will be some time until the world economy is fully back on its feet. Investing in companies with strong footings -- many of them with global footprints -- is a wise choice. Additionally, owning quality names, such as AT&T (NYSE:T), Pitney Bowes Inc. (NYSE:PBI), AbbVie Inc. (NYSE:ABBV) and Consolidated Edison Inc. (NYSE:ED), gives this ETF a solid diverse group of value-driven companies, which diversifies over many industries.
3. Vanguard Total World Stock ETF (NYSEARCA:VT). Investors looking for broad diversification of the entire world should look no further. Vanguard's VT holds an impressive 4,939 stocks of companies in over 50 different countries. VT has a market cap of $2.2 billion and an expense ratio of 0.19%. Though this fund exposes an investor to slightly more risk than a U.S. value fund, VT has more exposure to emerging markets, which also presents an opportunity for better return. VT's current dividend yield is 1.5%.
Why I believe VT will perform in the future: If this last recession taught us anything, it's that global markets are more interconnected than we ever imagined. It's hard to believe but gas prices in, say, California, are overwhelmingly dictated by what happens in the entire world, not just the western United States. The impact of what's happening in other parts of the globe (Europe is a great example) has great impact on our markets here at home. Investing a portion of retirement in emerging markets exposes us to more risk, but a much greater potential for reward, as well.
4. SPDR Consumer Discretionary Select Fund (NYSEARCA:XLY). This SPDR ETF is made up of companies that specialize in retail, media, hotels, restaurants, leisure, automobiles and luxury goods. This fund holds 82 companies and has a dividend yield of 1.4% and an expense ratio of 0.18%.
Why I believe XLY will perform in the future: The Consumer Confidence Index ((CCI)) continues to rise to new heights not seen in six years. Whether justified or not, Americans are feeling more comfortable spending money on consumer discretionary items we would not have dreamed of buying in late 2008. As the housing market recovers, Home Depot (NYSE:HD) will benefit; as the unemployment percentage drops, Ford (NYSE:F) will sell more cars and when American workers receive higher wages, they will feel confident to spend at The Walt Disney Co. (NYSE:DIS). XLY holds all of these companies and many others that will benefit from a stronger U.S. economy.
5. Fidelity Strategic Dividend and Income Fund (MUTF:FSDIX). This mutual fund offered by Fidelity invests in growth and value companies with a market cap greater than $10 billion. Over 35% of its holdings are concentrated in financials and healthcare; about 16% in REITS. At 0.81%, FSDIX has the highest expense ratio out of the five picks mentioned in this article but is still fairly reasonable when compared with the average expense ratio. The fund carries $2.9 billion in net assets.
The bottom line: Life is inevitably busy and it's not always possible to spend numbers hours each week researching individuals stocks in order to continue building net worth. For me, looking into a few funds with rock-bottom expense ratios and good prospects for the future allows for other important activities in life, such as fighting off gophers and deciding which weed whacker is best for me.
Think I'm wrong? Maybe individuals stocks is the preferred method to go? Found other mutual and ETF funds that are great buys? Feel free to add to the conversation in the comment section below.
Disclosure: I am long AAPL. I wrote this article myself, and it expresses my own opinions. I am not receiving compensation for it (other than from Seeking Alpha). I have no business relationship with any company whose stock is mentioned in this article.
Additional disclosure: I own FSTVX, and manage retirement accounts that contain VT, SDY, XOM, AAPL, JNJ and T.