I read with interest two articles by Dane Bowler (I,II) and another by Brad Thomas over the past week that examined REIT valuation, specifically that of triple-net kingpin Realty Income (NYSE:O). Bowler recommended a swap out of O and into small-cap Gladstone Commercial (NASDAQ:GOOD), while Thomas opposed the idea calling Gladstone the "waterboy" of his football team, but admitted that Realty Income's valuation is somewhat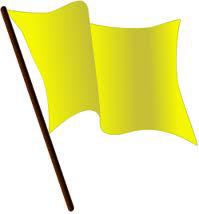 on the high side.
Despite their difference of opinion, I think the discussion is a healthy one that I'd like to further, not just pertaining to Realty Income's valuation but the entire space. I've been a selective supporter of REIT investment over the past year and though a healthy, expansionary environment continues to exist in the sector, I do think the glaring value opportunities are starting to wane, as income and total return investors flock to the space. As such, I think it's time to raise a yellow flag with regard to sector investment.
The following chart shows YTD performance for a mix of real estate investment trusts (REITs).
| | | | | |
| --- | --- | --- | --- | --- |
| Company | YTD Price Return (1/2-5/16) | P/FFO 1/2 (*) | P/FFO 5/16 (*) | Current Yield(%) |
| Realty Income | 32.22% | 17.38 | 23.43 | 3.55 |
| ARCP (ARCP) | 30.34% | 14.50 | 19.15 | 5.11 |
| Omega (NYSE:OHI) | 48.84% | 9.91 | 14.91 | 4.99 |
| Simon (NYSE:SPG) | 11% | 18.73 | 21.03 | 2.56 |
| EPR Prop. (NYSE:EPR) | 29.16% | 12.06 | 15.72 | 5.22 |
| Ventas (NYSE:VTR) | 23.9% | 16.26 | 20.14 | 3.28 |
| Gladstone | 14.37% | 12.2(x) | 13.98(x) | 7.15 |
*FFO numbers based on on midpoint of recent published 2013 FFO guidance
x - Gladstone has no published 2013 FFO guidance. Numbers based on TTM FFO
Why The Outperformance?
From my perspective, the rationale for recent stellar REIT performance is manifold and justified. First and probably most importantly, confidence has returned to the space full force following the financial crisis, as real estate markets continue to stabilize and as capital free flow has returned to REIT sector constituents. Second, REITs have been viewed as an attractive income and total return opportunity in a ZIRP world. Finally, many REITs appeared to be undervalued, comparatively speaking, to other equities with similar growth outlooks and output multiples.
However, as I pore over yields, valuations and balance sheets in the space, the opportunities that I saw at the beginning of the year are quickly being gobbled up by investors. Low teens FFOs and 5-7% yield points are turning into mid- to upper-teen FFOs and 3-5% yield points, as stock pricing quickly ramps up (see above chart). While this is certainly reason for jubilation amongst those that have been long, it should promote caution for those currently looking to allocate capital to the group, in my view.
Evaluating A Current Investment In Realty Income

There can be little argument that Realty Income is the 900 pound gorilla of the triple net space and its consistency has been second to none through the years. However, after its better than 30% run up in price this year, one must sensibly question whether the near-term risk/reward profile is being pushed to a limit. My opinion in the matter, somewhat of a mid-ground between Bowler's and Thomas', is that Realty Income is a long-term core holding and that its valuation, while high, is not extreme enough to necessarily warrant an immediate swap into another REIT like Gladstone.
This is especially true if one is viewing the situation from a long-term total return perspective. Looking years out, given its growth and acquisition bent, investment grade rating and current position in the industry, O will likely provide for the more superior return opportunity.
Therefore, while I somewhat disagree with the suggested swap by Mr. Bowler, he did conclude in his article:
I believe that Gladstone Commercial represents the best dividend play in the triple net sector.
With a dividend yield at latest dealings of 7.15%, Gladstone's yield is better than twice that of Realty Income, which yields just 3.55% as of late Friday trade. A pure income investor, with less attention to long-term total return, in my opinion, might be well served by selling O and buying GOOD to immediately double their investment income. To achieve a 7.27% yield on cost for its investors in the future, Realty Income would have to increase its dividend from current levels 10% a year for the next 7+ years, 8% a year for the next 9 years, or by 5% for the next 14 years.
So I would support Bowler's assertion that Gladstone represents a more attractive current dividend yield play. However, as Thomas pointed out in his article:
My biggest fear is that GOOD and many other REITs with low quality assets will see significantly more risk as interest rates begin to rise. These companies (tenants) with higher leverage will see significantly higher debt costs; consequently, rents will be under considerably more pressure.
Mr. Thomas is correct, in my view, that the Gladstone portfolio entails a higher level of risk that is somewhat difficult to quantify. But the market appears to be appropriately valuing Gladstone's operations at a much lower multiple and rewarding investors with a higher yield for taking on the elevated risk. However, since Gladstone's tenants don't appear under any immediate pressure and rates don't seem to be going anywhere anytime soon, I'm not so sure I'd classify GOOD as a feeble waterboy, but perhaps more like a second string player you might consider putting in for a time when your starter, in this case Realty Income, gets winded.
Therefore, from a tactical near-term perspective, income and perhaps total return investors might be well served to consider GOOD as an alternative to O. But I tend to agree with Brad that Gladstone Commercial is probably not a company those prone to insomnia would necessarily sleep well at night with, especially if the economy trips or rates precipitously rise. On the other hand, I don't think Mr. Bowler's swap suggestion should be disregarded, but I don't think it's a decision to rush into without substantial calculated attention to valuation, return potential and income need.
My Current REIT Strategy
Though I ramped my exposure to REITs over the past 12 months and am holding fairly pat with positions, I don't see any screaming values here like I did at the beginning of the year. I'm becoming more or less neutral on the group and view most of my positions as strong holds. My current diversified REIT portfolio consists of:
Triple nets American Realty Capital, Lexington (NYSE:LXP), and Gladstone.
Apartment landlord Home Properties (NYSE:HME).
Hotel concern Ashford Hospitality (NYSE:AHT).
Healthcare REITs Omega and Healthcare Realty (NYSE:HR).
Diversified leisure/education player EPR Properties.
Closed-end fund Alpine Global Premier Properties (NYSE:AWP).
Since my last REIT article, I pared my position in OHI after a 60% run up, and added to LXP following its recent capital offering. I also decided to sell and take a small profit in Mack Cali (NYSE:CLI), whose recovery I fear may take much longer than I first anticipated. I swapped those funds into Kite Realty, a small-cap owner/developer of community/neighborhood shopping centers. I consider Kite an aggressive total return idea, given its attractive growth platform but highly levered balance sheet.
Conclusion
While beneficial winds continue to blow at the back of the REIT sector, the rapid pace of price appreciation here appears increasingly unsustainable. Though a sharp sell off may not necessarily be in the offing given the sector's positive fundamental foundation, investors would be wise to consider current valuations and carefully weigh the pros and cons of any intra-sector move or allocation of fresh capital to the space.
Disclosure: I am long AHT, EPR, KRG, GOOD, LXP, HME, WSR, OHI, HR, AWP, ARCP. I wrote this article myself, and it expresses my own opinions. I am not receiving compensation for it (other than from Seeking Alpha). I have no business relationship with any company whose stock is mentioned in this article.
Additional disclosure: Disclaimer: The above should not be considered or construed as individualized or specific investment advice. Do your own research and consult a professional, if necessary, before making investment decisions.