Tesla Motors, Inc (NASDAQ:TSLA) has recently come into the spotlight due to an extraordinary stock price move following the release of its financial results for Q1, 2013. This was because Q1, 2013 was the first quarter in its history that Tesla made a profit. It also sold more than 4,750 Model S cars outpacing other luxury brands.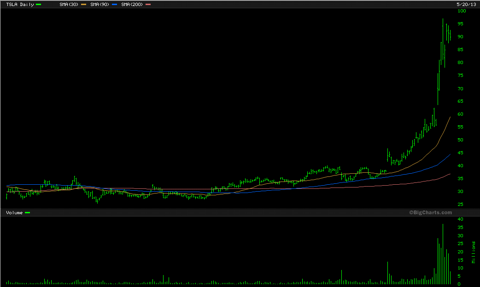 (Chart from BigCharts.com)
The company that Elon Musk co-founded has every reason to be celebrating these results since they are one step closer to Mr. Musk's vision. Affordable mass market electric cars that surpass in quality their conventional competitors.
According to reviews from auto magazines & sites like Car & Driver Tesla's Model S isn't just the new electric car on the block, it is a top-notch product that heartily beats its traditional gasoline & diesel competitors both in driving experience and functionality.
Due to its nature and Tesla's brilliant designs the Model S enjoys some significant advantages towards its fossil-fuel counterparts providing a superior driving experience.
It has no acceleration lag. Its electric motor doesn't need to take in air, spray gas and gradually increase RPM in order to start or accelerate which means faster responses and faster acceleration overall. For the same reason it has maximum torque at any speed.
The above point along with the fact that its heavy battery is located under the car's floor allows for a lower center of mass that allows for better traction and handling.
No engine = no moving parts = no engine noise. Electric cars and especially Model S are way more quite than conventional ones.
Also having an electric motor that has maximum torque from 0 RPM means no need for a conventional gear box which reduces complexity and makes the car easier to use.
Finally the room that is reserved in conventional cars for the engine, the transmission mechanisms, the gas tank, the emission system are now free to use and that means super-sized trunk space both in the front and the rear of the car.
However there are still some drawbacks left compared to conventional or hybrid cars that Tesla has to solve going forward.
It has a good driving range of 265 miles per charge but this depends largely on the terrain you are driving through. If you are going up a hill and constantly pressing the gas pedal without allowing for any regeneration, or you have the heater on all the way, you will find its reach significantly smaller.
When you charge it in house it takes around 10 hours to fully charge with the 10KW charger and 5-6 hour with the faster 20KW one. However, when you travel things are quite better as long as you can find a Tesla Supercharger Station. There you can fully charge within an hour and a half which is way more bearable. Nevertheless, there are very few stations like that and they are mostly in California. Electric cars (Tesla's included) aren't yet ready for wide use outside of urban areas.
Despite this big drawback though, Elon Musk's plan for the company seems to be going exceptionally well. It started from expensive cars for affluent early adopters and car enthusiasts and is working its way down to the masses with more affordable models. And currently Tesla is two or three models before the "available to the masses" stage, Model X included.
However, investors in Tesla should be extremely cautious. Although the company is way ahead of its competitors in the electric car market, this may prove to be an advantage with an extremely tight expiring date.
Tesla's own existence and success is enough proof that this is a market with no barriers of entry. Furthermore, Tesla's competitors are bigger, better funded and two of them (Daimler and Toyota) have even enlisted Tesla through equity stakes to help them catch up! Now that Tesla demonstrated through its Model S sales that electric cars are a promising business, competition is bound to intensify at all price levels.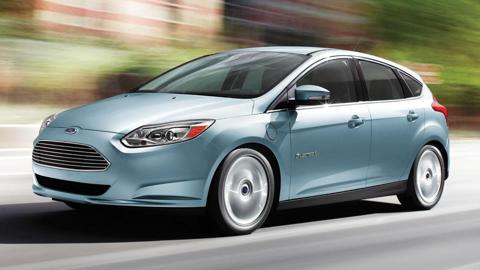 (Ford's new Focus Eletric)
Although not all companies offer a plug-in electric car Ford (NYSE:F) is launching today (May 21st) its all-electric Ford Focus that also has a fast charging system, more equipment on the standard version and will sell for under $40,000 (pre-subsidies) targeting an even wider audience than Tesla's Model S.
And that is only the beginning. There are six new electric cars coming until 2014 besides Tesla's Model X. BMW will launch a coupe called i3 and a sports car called i8. Chevrolet will launch its Cadillac ELR to succeed the Volt series and the smaller Spark EV that will sell below $32,500 (pre-subsidies).
Moreover, Mitsubishi and Fiat have also their own electric models, and Mercedes is coming aggressively into the race with its already available Smart for Two Electric Drive, probably the cheapest electric car in the US starting from $25,000 (pre-subsidies).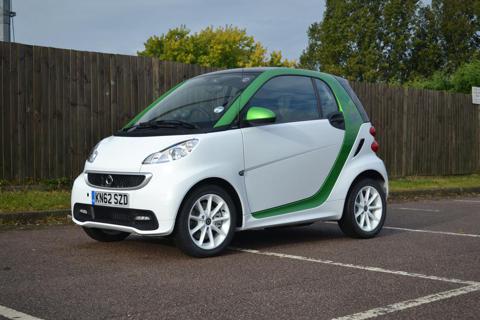 (Mercedes' Smart for Two Electric Drive)
So, enjoy the ride on Tesla's stock as far as it goes but remember; Tesla isn't a long-term play, it has no protection against competitors and there are many of them out there with the means to hit it hard. When that happens and you see other car makers' electric cars picking up in sales remember what happened to Apple (NASDAQ:AAPL) when Samsung (OTC:SSNLF) came into play take your profits and run!
Disclosure: I have no positions in any stocks mentioned, and no plans to initiate any positions within the next 72 hours. I wrote this article myself, and it expresses my own opinions. I am not receiving compensation for it (other than from Seeking Alpha). I have no business relationship with any company whose stock is mentioned in this article.