Microsoft (NASDAQ:MSFT) introduced the Xbox One last week, the much awaited successor to their Xbox 360 - one of the major cash cows for Microsoft. The Xbox One is going to be pinned against Sony's (NYSE:SNE) Playstation 4 directly for market share of "serious" gamers. The Xbox One's big new features include total media integration between TV, movies, internet, and video games.
Xbox One, courtesy of microsoft.com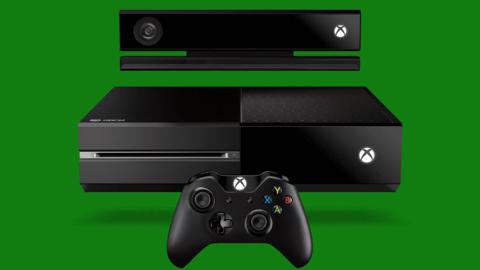 It's similar to GoogleTV in the sense that it has the power to integrate with your cable box directly and "take over" your television, allowing the Xbox to paint over your normal signal with their user interface. Skype will also be integrated directly into the Xbox One software.
During the introduction, it was noted that Microsoft is using "more computing power than existed in 1999 on Earth" to run Xbox live, moving their number of servers up from 15,000 to 300,000.
Want to judge how well Microsoft's Xbox launch went? Sony stock finished the day up about 8% after the reveal. Sony has since sold off a bit, but the initial reaction seemed to be Sony bulls betting on Playstation 4 blowing Xbox out of the water. Microsoft has been down about 2.5% since the reveal.
The most important thing here is the fact that this is just another gesture pointing out the importance of media integration and how, eventually, everything in your house is going to be integrated into one unit. It's also a reason why you're going to need tons of bandwidth, as I touched on in a previous article claiming that Google Fiber, not Glass, is going to be their big long-term moneymaker:
It's also going to require a ton of bandwidth. One dedicated stream usually requires about 5mbps to go on without interruption. If you're going to be streaming and downloading music in one room, while a family member watches a movie in another room, and another family member plays Xbox live in another room, you're going to need super fast internet. 1 gbps solves any potential bandwidth problem with the streaming media centers of the near future.
I noted as soon as May 14th of this year (pre-Xbox One launch) in an article about Apple (NASDAQ:AAPL) possibly making a video game system:
The benefits to Apple creating a video game system would be massive. Once getting over the initial costs of developing and launching a new product, they would have the following going for them:

entirely new revenue stream
continued household media integration with Mac and Apple TV
negatively affect competitor Microsoft
While I don't think Apple is going to jump into gaming, I do think Apple is going to eventually release a TV; and doing it this fall or early 2014 could hand the gaming crown to Sony easily. Here's why:
Complaints with the Xbox One already are coming in, based centrally around the fact that the launch didn't seem to pay much attention to the games themselves. Other complaints are based around the fact that the media integration actually takes away from the video game experience, with one blogger on OnlySP noting:
It's a gaming console, not a PC. Following many of the criticisms on the Internet about the Xbox One since yesterday, many people are not digging the all-in-one features. The Xbox One has become a jack-of-all-trades console that can do a little bit of everything. You can watch TV, listen to music, watch a movie, chat on Skype, follow your fantasy team, oh yeah and play video games.
So, it's turning out that gamers may actually like to keep their video game experience separate from the rest of their media integration. If that holds true, Xbox One just shot itself in the foot and left the door wide open for someone to do both video gaming and media integration correctly. If this holds true with all gamers, Microsoft just opened a massive door for Apple and Sony.
Can you see where I'm going here? Let's take a bird's eye macro view of this situation where it stands today, as we know it.
AppleTV and GoogleTV are going head to head for TV/internet integration. Neither have built in video game systems. Both are based on internet connectivity and streaming.
Xbox introduces One, whose main selling point appears to be the integration with the users media experience. Analysts and bloggers tell the AppleTV and GoogleTV to "look out". The hardware is an upgrade, but the graphics aren't as mind blowing as when Xbox broke through the HD wall with Xbox 360. In other words, the graphics are better, but not killer.
Tim Cook has stated several million times, most recently on the company's last conference call, that Apple is going to be launching new products starting this Fall and into 2014.
There is enormous speculation around Apple releasing a TV, or touch screen iMac.
The OS currently used for AppleTV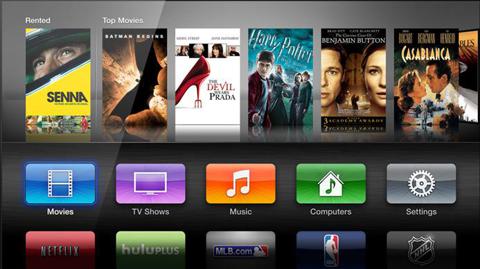 Apple is the company that we think about when we think about media integration. Apple started with this concept back in the early 2000's when it introduced iLife, a package of 4 media programs that all worked together with each other to make media the main focus of the user experience. While stating my case for Apple to release a TV in a previous article, I noted:
This is one reason I'm convinced that Apple is going to put out a TV. When they started down the "i" path (iTools, iMac, iPad, iLife), the ultimate goal was 100% media integration with computing. This is why your iPhoto works seamlessly with iMovie and iTunes, and they all work with your Apple TV. Soon, everything will be based from one master controller, which is going to make ordering channels, programming and movies on demand extremely easy.
In a hypothetical situation where Apple releases a TV, it's going to have all of the features that the Xbox One has, plus more. If history serves us correctly, we'll note that when Apple introduces an entirely new product from scratch, they tend to blow everyone else out of the water. Examples? Compare the iPod to mp3 players at the time or the iPhone to phones at the time; Apple was light years ahead, and would do the same with releasing a TV.
Theoretically, a TV produced by Apple could have the same touch interface as an iPad, the voice command of Siri, the media integration tools of the current AppleTV and integration with your current cable box/cable provider.
So, what does this mean to investors? It means that if you're like me, you've often invested in Microsoft simply due to their Xbox. It's funny, I just wrote in a recent article about Microsoft:
Also, it's worth noting that Microsoft does have one area of business where they have a massive leg up on Apple, and that's gaming. I'm extremely bullish on Microsoft because I'm extremely bullish on Xbox. Xbox continue to be the predominant system for most gamers, and it's the one area where Microsoft is actually both ahead of the curve, and semi-spearheading.
I wrote this just days ago. Now, I'm starting to see things from another angle. It's looking more and more like Microsoft just left their back door swinging wide-open, and that a fall release of an Apple TV could just be the switch that could flip the video game market to Sony (providing their launch isn't as dull as Microsoft).
If you're invested in Microsoft primarily due to gaming, with Windows being supplemental (as I am), this situation should give you pause about adding to your long term Microsoft position. Also, it's a point to possibly consider Sony or Apple as investments or hedges against a Microsoft position.
If Sony can market the PS4 based around the gaming experience primarily, and if Apple releases a TV that integrates the "all-in-one" features, it could be the one-two punch that could send Xbox One packing.
As always, best of luck to all investors.
Disclosure: I have no positions in any stocks mentioned, and no plans to initiate any positions within the next 72 hours. I wrote this article myself, and it expresses my own opinions. I am not receiving compensation for it (other than from Seeking Alpha). I have no business relationship with any company whose stock is mentioned in this article.