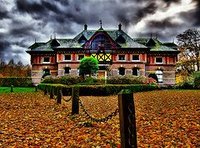 I had posted recently on an upcoming set of ETFs that would allow you to trade on the Case-Shiller home price index, which is meant to mimic the largest metropolitan areas in the US and be "generally representative" of the US housing market. Even though you hear the proverbial expression that "real estate is local", if these ETFs were available in 2006 and you bought the down option, you'd have made a killing. I like the idea that you can hedge your own real estate, especially if you live in one of the metro areas tracked. In effect, if you have a $300,000 home and feel good about an annual 3% increase in your home price, you could employ a small hedge with the down ETF. If your home price declines, while you're losing a lot of value on paper, you're making it up in the ETF. If you home price rallies (and if you're ever going to sell or do a cash-out refi [as hard as they are to get nowadays]), the money you lost in the ETF will be more than compensated for in your actual home price appreciation.
Finally, these
ETFs
started trading yesterday. If you think the economy's in for more turbulence, you can just buy the downside
ETF
now or buy the upward one on recovery hopes. For more details on just how these
ETFs
work, ticker symbols and more, check out my initial article on the Case-
Shiller
ETF
for US Home Prices.