With the close of the quarter, investors are now on the verge or earnings season, where we shall see if expectations of the market for a discernible improvement in business activity is justified. The charts seem poised to move +/-10% in either direction.
Interpretation 1: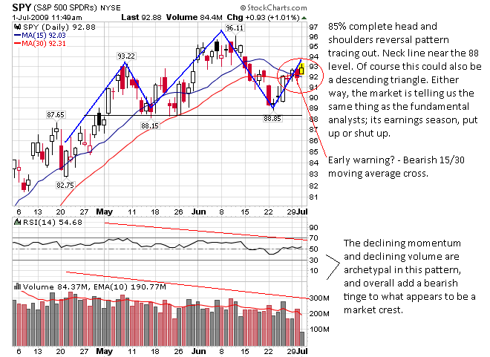 Interpretation 2: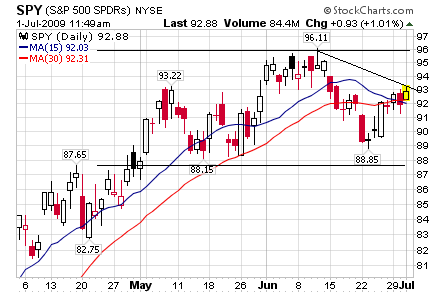 One could also make the case that we are in a sideways consolidation, that this is the "correction," and that a break out of the 93 to 96 level, the SPY should advance as high as 106.
I tend to lean on the bearish side for various reasons.
The large run up on low volume leaves markets due for a correction.
Very little room for error in terms of upcoming expectations, I'm getting a "buy the rumor sell the news" feeling.
The 15/30 SMA have been very predictive this past year, and has just crossed to the down side.
Either way, the market looks like it is about to move 10% in either direction, earnings will undoubtedly be the catalyst.
Disclosure: Short SPY