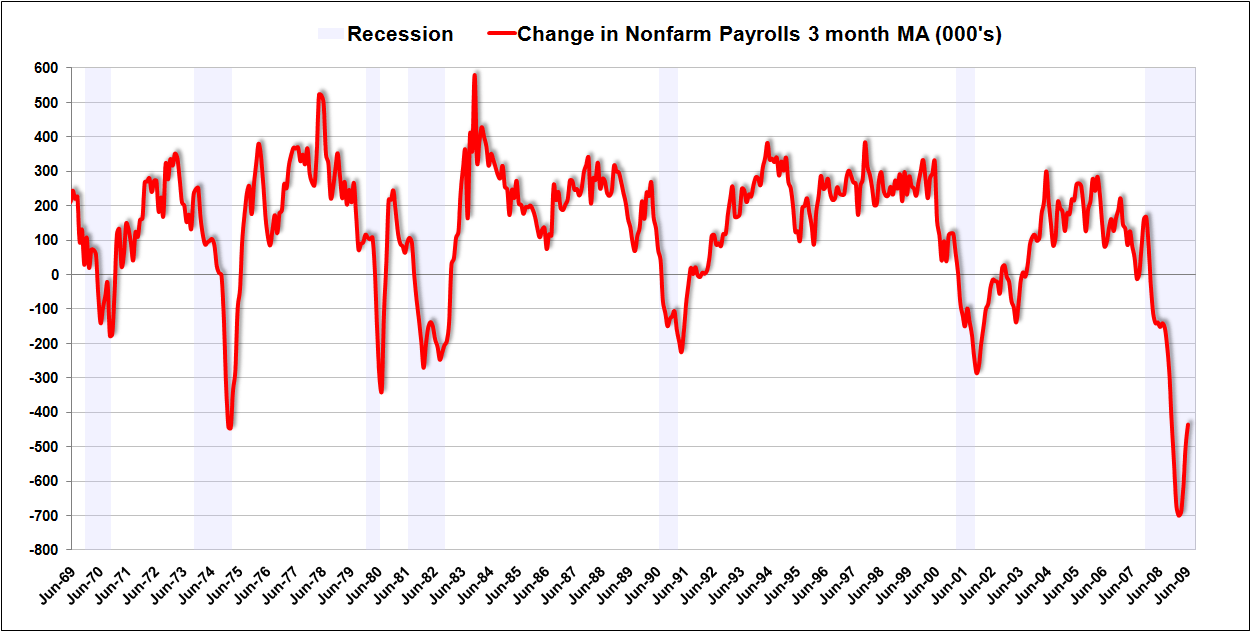 June non-farm payrolls fell -467,000 after a revised loss of -322,000 in May. Expectations were for losses of approximately -365,000. The breakdown of the report is as follows:
Goods-producing -223k
Construction -79k
Manufacturing -136k
Service-providing -244k
Retail trade-21k
Professional and business services -118k
Education and health services +34k
Leisure and hospitality -18k
Government -52k
The surging unemployment rate slowed somewhat in June rising 0.1% to 9.5%. Why did the unemployment rate only rise 0.1%? Remember that the unemployment rate is measured from the household survey whilst the NFP number comes from the establishment survey. The household survey showed an increase in unemployment of 218,000.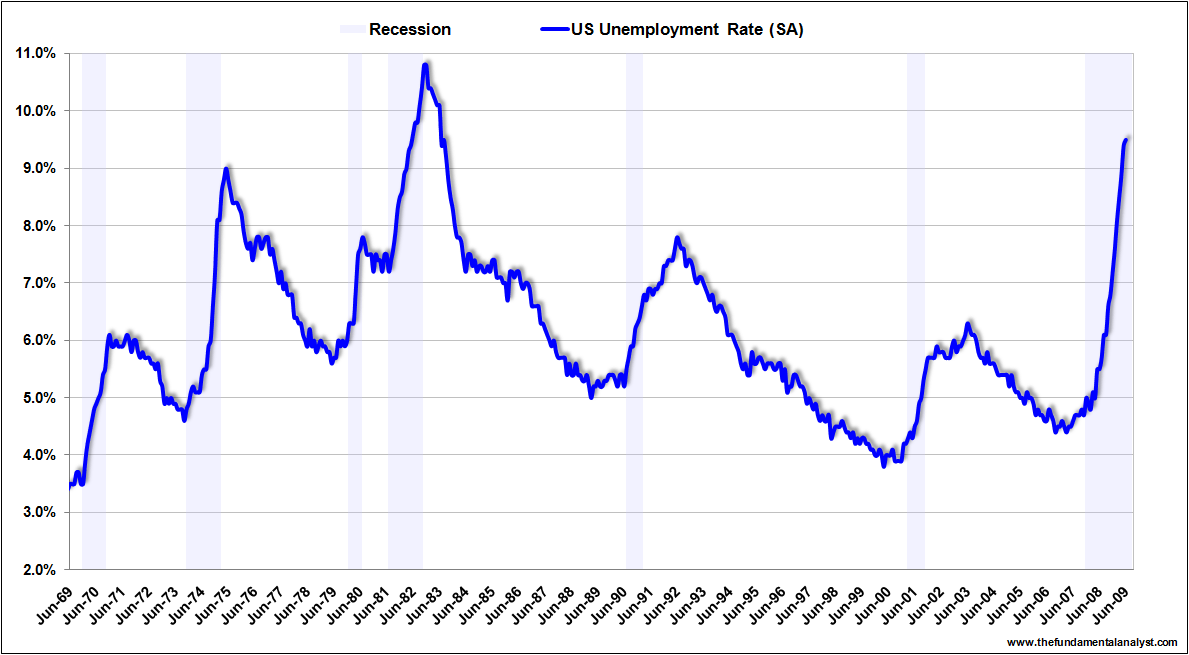 Again the birth/death adjustment continues to amaze by adding a net 185,000 jobs in June. However that is a not seasonally adjusted number so you can't just subtract it from the nfp number which is a seasonally adjusted number to get an ex-b/d number.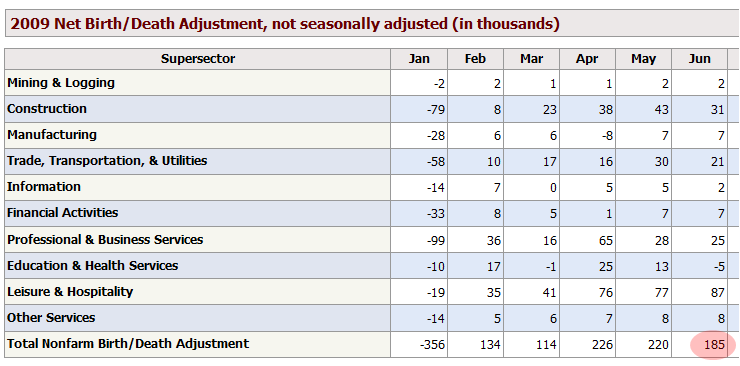 Looking at alternative measures of unemployment, U-6 which includes all marginally attached workers, rose to 16.5% in June.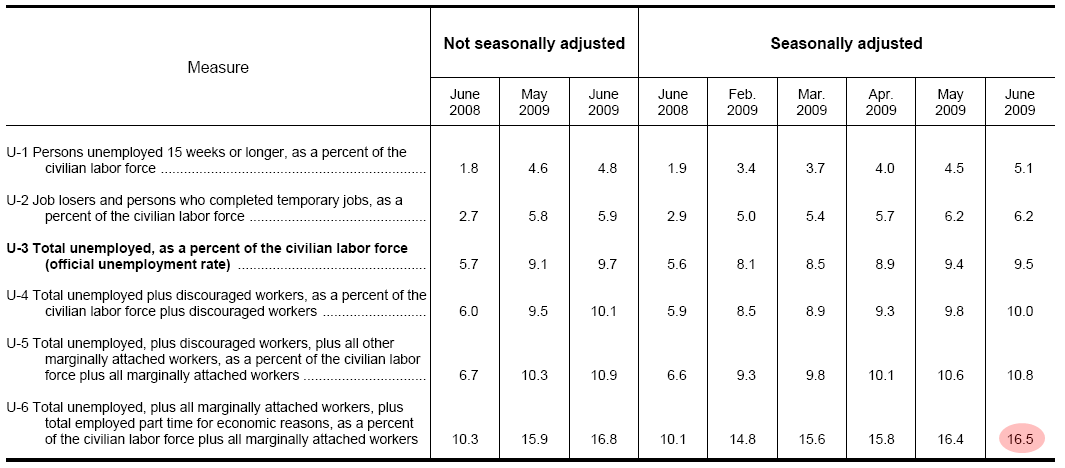 Markets reacted badly to the news but considering that initial jobless claims remain over 600,000 job losses of just under -500k shouldn't be surprising. The perma-bull crowd will have to look elsewhere for some green shoots today.