Investing Superstar:

David Swensen wrote Unconventional Success: A Fundamental Approach to Personal Investment, one of the best-selling investment books of 2005. Since then, Swensen, who has a phenomenal track record running the $22.5 billion endowment at Yale has become an Investing Superstar. In his book, Swensen recommended a portfolio allocation for the individual investor who wants a well-diversified, equity-oriented portfolio. I highly recommend his book.
Changes in Attitudes:

In a March/April 2009 interview with Yale Magazine, Swensen revised his allocation recommendations "due to economic conditions." The changes: Swensen lowered REITs from 20% to 15% & raised Emerging Markets from 5% to 10%.
Swensen Under Attack:

As recently written in Seeking Alpha, Swensen's reputation is taking a beating, even from one of Swensen's proteges. Just like every investment portfolio heavily allocated to real estate and stocks, Yale's endowment was down 25% in the fiscal year ending mid-year.
Asset Allocation:

Swensen advocates one strategy for individual investors and a different strategy for institutional investors. For all classes of investors, Swensen advocates a large allocation to REITs. For the institutions, Swensen advocates heavy doses of alternative investments such as hedge funds and private equity. A huge chunk of Yale's endowment was invested in hedge funds and private equity funds. With such a risky investing strategy, I wonder if Swensen's out performance was due to his expertise, due to his overuse of hedge funds or due to just plain dumb luck.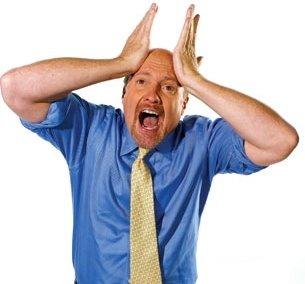 Hedge Funds & Private Equity:

I like Swensen's' recommendations for the individual investor. I am strongly against his use of hedge funds and private equity for any class of investor; institutional or individual. Both asset classes have high management fees and agency drag. I know I shouldn't paint all hedge funds with the same brush stroke, but the hedgies lost all my respect when some of them invested in Madoff without performing due diligence. While I think Swensen is brilliant, my opinion of him was tarnished when he advocated strong doses of these two asset classes.
Sensible Approach for the Common Man:
No matter, for Swensen does not suggest these overrated asset classes for the individual investor. Instead, he suggests a more sensible asset allocation. Swensen recommended that individuals allocate their assets using only index funds and keep the asset allocation fixed from year to year. In the interview with Yale Magazine, Swensen has apparently changed his "fixed" asset allocation. I think his revisions are better than the original:
David Swensen's Revised Asset Allocation Model:

In the chart below, Swensen's original recommendations have been updated with his Mar 2009 revisions. I've taking the liberty of adding corresponding ETF choices in parentheses:

Articles About Swensen:

Commentary:

Overall, I think Swensen's portfolio allocation is a good starting point for the novice investor. As well, I don't like nominal bonds at all, so my bond side is heavier in TIPs and WIPs. At 25%, Swensen is light on the non-US side. As well, Swensen misses important asset classes, especially foreign bonds and foreign REITs. Rather than blindly follow Swensen's stock/bond ratio, the ration should be tailored to the age and risk tolerance of the particular investor.
Full Disclosure: Author is long U.S. Equities & Real Estate, Foreign Developed Equities, Emerging Markets Equities, TIPs and WIP. You should always consult with a professional before investing.