The Gold to Crude Oil ratio is a well-known relationship with key implications for investors. Historically hovering around 15, the ratio recently hit an extreme of 24 not seen in a decade.
Looking at the chart below, we can see that the Gold to Crude Oil ratio can be used as a good proxy for investor sentiment. Notice how the ratio started trending strongly upward when Lehman collapsed along with stocks. It is during times of fear that gold becomes less of a commodity and more of a monetary metal.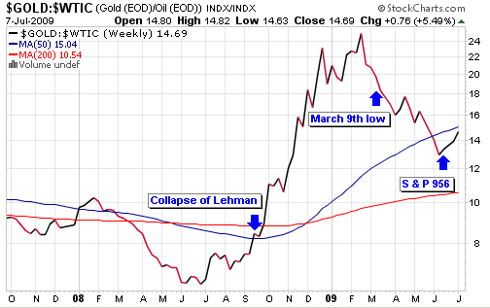 While oil has been getting hammered lately, gold has held strong and has been able to maintain the 30 day moving average. The upcoming weeks are critical for the bullish case for gold. We shall know soon if gold is ready to assault $1000 once again.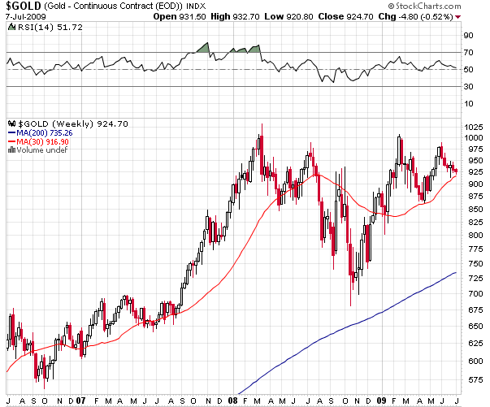 While it's still a little early to confirm that this is a sustainable trend change in the Gold to Crude Oil ratio, investors should take note of variations in this ratio. Recent declines in stocks and negative economic data suggest fear may be reentering the system; and we all know that in times of fear, gold shines.