Extremely wet and abnormally cold weather has led to farmers now pondering if planting a corn crop in 2013 economically makes sense. Planting corn, farmers would experience significant yield loss due to such a late plant date and a short time to fully mature in the fields. Crop insurance agencies offer prevented planting coverage which allows farmers to submit an insurance claim due to poor planting weather and the inability to plant their crop in the allotted time frame crop insurance agencies require. Many farmers in Minnesota, Wisconsin, Iowa, and Illinois are now making decisions on whether to submit for prevented planting or switch to planting soybeans instead of corn.
On May 29th, it was announced that the largest U.S. pork producer, Smithfield Foods (NYSE:SFD), was acquired by Shuanghui International, confirming that the Chinese growing demand for protein is insatiable. Rising incomes in China have led to a fast growing demand for a protein based diet consisting of pork and other meats. We forecast that emerging market demand for protein will continue to increase leading to a long-term bull market for agriculture.
Grain Prices
Corn prices decreased by 3% this month, closing at $6.62 per bushel on the July contract. A few dry days in early May led to a decrease in corn prices as farmers were able to plant a record amount of corn in one week during May. The average corn yield in the U.S. was pegged at 158.0 bushels per acre according to the USDA in this month's WASDE Report, a 5.6 bushel decrease from the USDA's Agriculture Outlook Forum in February. USDA estimated planted corn acres at 97.3 million acres which will increase production to 14.1 billion bushels, compared to 10.7 billion bushels last year. A change from corn to other crops or an election of prevented planting by farmers due to the wet spring could lead to building optimism among the corn market over the next few weeks. The USDA will provide an updated acreage report on June 28th.
Soybean prices increased by 2.9% this month to close at $15.10 per bushel. Commercial buying led to higher prices in early May and renewed interest from the Chinese purchasing U.S. soybeans helped spark increased prices in late May. The supply of old crop soybeans remains very tight, as with corn. The USDA estimated the current soybean crop to yield 44.5 bushels per acres in the May WASDE Report; a 4.9 bushel increase from last year's drought stricken crop. Total U.S. soybean production was 375 million bushels higher year over year due to the increased yield and harvested area.
Wheat prices decreased by 2.2% this month, closing at $7.05 per bushel. The USDA estimated U.S. wheat production 9% lower this year at 2.057 billion bushels due to the poor growing conditions over the past few months. An unapproved GMO variety of wheat was found in a field in Oregon this month, leading some foreign buyers to cancel their orders of U.S. wheat which put downward pressure on wheat prices in late May.
Farmland Values
The value of, "good" farmland increased by 4% in the first quarter of 2013 compared to the fourth quarter of 2012, and year over year prices have increased 15% in the Federal Reserve Bank's Seventh District which includes Iowa, Illinois, and Indiana. 'Good" farmland in the Tenth District increased 20% year over year with non-irrigated farmland increasing 3.4% in the first quarter of 2013 and irrigated farmland increasing 2.9% in the first quarter of 2013. Nebraska, Kansas, and Colorado are included in the Tenth District. Both Federal Reserves stated that farmer debt levels are in stable condition and increased farmer income led to such an increase in farmland values.
The Creighton University farmland price index decreased to a still strong 62.1 from 66.9 in April, but has decrease five of the last six months. We expect farmland values to remain strong and track back to historical average appreciation levels of 7% to 10% annually as demand for corn, soybeans, and wheat will continue to rise on a global scale.
Planting Progress
Throughout May, corn and soybean planting was severely delayed due to the soggy fields across much of the Corn Belt. Upwards of ten inches of rain fell over a 24-hour span in isolated areas of the Midwest. As of May 12th, only 28% of the U.S. corn crop had been planted, according to the USDA, which was 37% behind the historical average. Mid month, farmers were able to sow a record amount of corn acres in one week with over 41 million acres planted during the third week in May. Still, corn planting is at 86% complete compared to the historical average of 90% by May 27th. Soybean planting has also been behind schedule at 44%, trailing the historical average of 61%.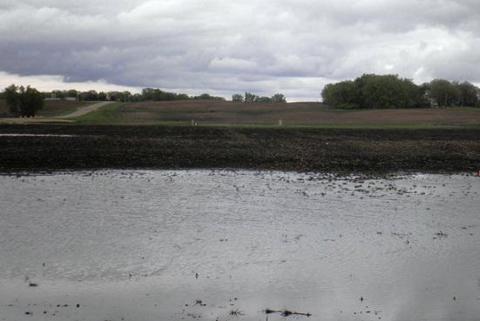 Winter wheat conditions were at 42% of the crop in poor or very poor condition compared to only 17% at the same time last year, due to the unseasonably cold weather causing frost damage in early May. Winter wheat in good or excellent condition was 31%, compared to 54% last year. Last year at this time, 85% of winter wheat had headed, but only 60% has headed this year as of May 27th.
Outlook
We will closely monitor the outcome of farmers weighing their options of either planting late corn, switching to soybeans, or opting for prevented planting claims as the forecast for much of the Corn Belt still calls for more wet weather to come. If many farmers elect to switch to soybeans or make insurance claims, expect the USDA to have a slight lag before decreasing the amount of planted acres and total U.S. corn production. Any further weather issues will severely impact the price of new crop corn this fall.
Disclosure: I have no positions in any stocks mentioned, and no plans to initiate any positions within the next 72 hours. I wrote this article myself, and it expresses my own opinions. I am not receiving compensation for it. I have no business relationship with any company whose stock is mentioned in this article.