One of the favorite screening methods of contrarian investors is to search for companies whose stock prices have underperformed the broader market. In the screen presented below, we highlight stocks that have underperformed year-to-date in 2009 (through July 10th).
In order to minimize the occurrence of companies in financial distress as well as those posting large losses, we limit the screen to companies with no net debt and profitable operations (either based on the trailing twelve months or analyst estimates of the next twelve months). This narrowing of the field should result in a superior list of companies that may have been sold indiscriminately by investors, despite a strong balance sheet and decent operating results.
Click here for a PDF version of the following table.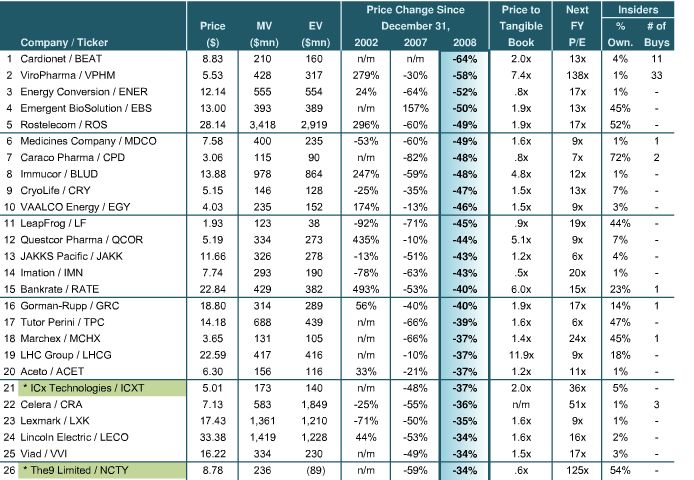 Disclosure: Long MCF, no other positions.