We've been focusing a lot of time the past few days on the short side of the ledger, so I thought it would be helpful to run down the list of longs that are meaningful positions for us. Keep in mind we have 24 long positions; however many are "holding" stakes that I am waiting (hopefully) for a pullback to add to, so they are sitting as placeholders. These 10 are really the dominant names for now (remember we have a boatload of cash) I am going to go through the material positions and post their charts - we want to see stocks that held up well through the correction the previous 4 weeks to this one (preferably holding key support areas), and then rebounded strongly with the market this week. A couple of names we have are now at or very close to 52 week highs.

Group A (5 positions): Held support, never made us sweat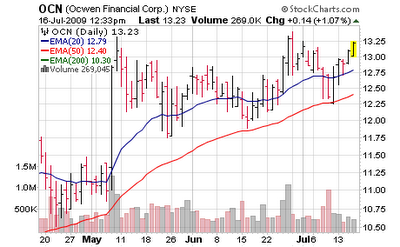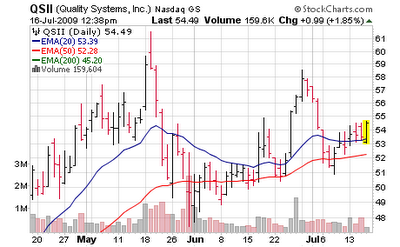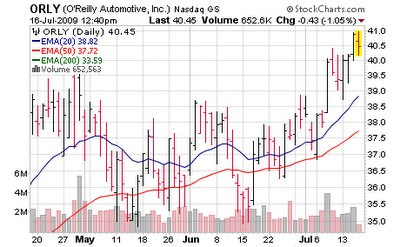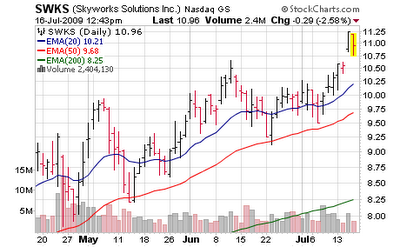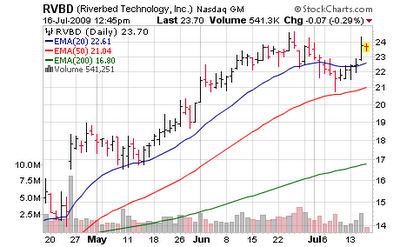 Group B (5 positions): A lot of sweating, either through broken support or gaps down at some point in the past month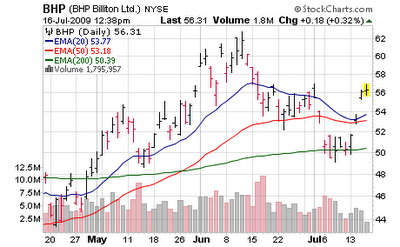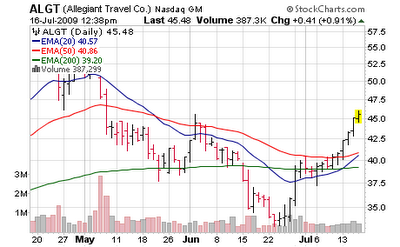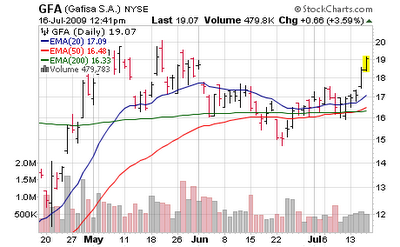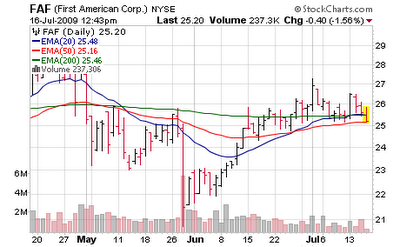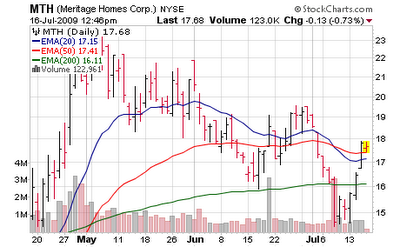 Outside of those, a few other names we don't own enough of (smaller positions) are also doing well.

With Starnet Networks (STAR-OLD) I had a big limit order waiting inside that gap just under $22.00 - we missed by 15 cents, and the stock is back up to $26 area.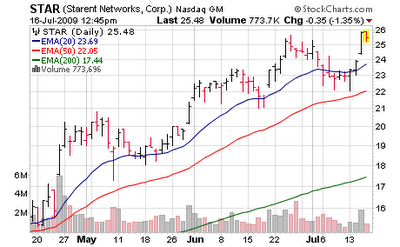 With Priceline.com (NASDAQ:PCLN) we were stopped out on the 1 single day it broke the 50 day moving average (on a closing basis) and never jumped back in. That's the definition of "shook out".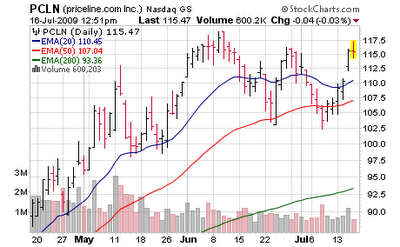 With Perfect World (PWRD) I took some quick profits on a position that worked out very well within 48 hours, but did not jump back in during that swoon, when its "gap" was filled. This one was just missed by me, as I juggle 47 hats.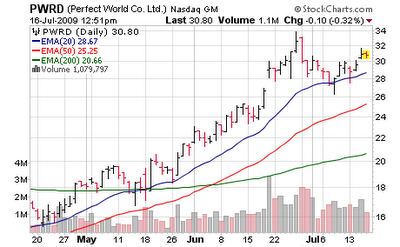 So overall I am pleased with this group the past month - the names in group A have been excellent considering we had a flat or downward conditions most of the past 5 weeks (excluding this week), whereas group B, while causing a lot of doubt with their actions during the correction, have all bounced back strongly with the exception of FAF (which moves to its own drummer). And the names we cut back to preserve profits (aka shook out of in retrospect), also are acting quite well. As a side note - after holding or watching Allegiant Travel (NASDAQ:ALGT) for close to a year, I am convinced technical analysis is completely useless in its case.

While I still believe stocks are being dominated by the movement in the averages and/or their sector (narrowly i.e. Chinese video games or broadly i.e. Chinese stocks) I still like the idea of finding individual outperformers. Other than Meritage Homes (NYSE:MTH) which is simply my proxy for "green shoots" in housing, I also like the fundamental story for each name above - albeit some of the valuations make me itchy.

Still scouring to find more "Group A's" to add to the long side on pullbacks.

Long all names mentioned in fund; long Riverbed Technology in personal account