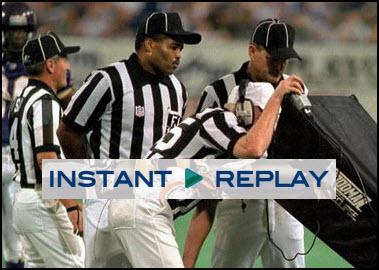 It's unusual to see markets Thursday doing the same thing as the prior week. Last week, equity markets were trashed through Wednesday, only to reverse course from short-term oversold conditions to rally Thursday and Friday to close the week green. This morning, and before gains accelerated, we featured the Dow Jones Industrial Average ETF (DIA) in today's short public video commentary.
The stimulus for a rally Thursday was the same as last week -- the short-term NYMO (McClellan Oscillator) was much oversold at -100. It's pretty reliable to see a rally from such a reading. Not to be left out, algos were also focused on the 50 day moving average hit early on DIA, which also is a repeat of last Thursday's late action. And for a little icing on the rally's cake, the Fed's media mouthpiece, Jon Hilsenrath of the WSJ, stepped to plate almost on schedule to communicate Bernanke's "not to worry" message as noted here.
Jobless Claims were somewhat better (336K vs. 350K expected and prior 346K); Retail Sales rose (.6% vs. .5% expected and prior -.1%) and ex-Autos & Gas (.3% vs. .3% expected and prior .6%); Business Inventories rose (.3% vs. .3% expected and prior revised lower -.1%). These were all positive numbers, which provided some lift, but also puts the taper back on the table as Wednesday's Fed meeting may show.
Everything reversed course Thursday as shorts were squeezed once again with a very uniform rally across most sectors. The dollar (UUP) was the outlier once again as the yen (FXY) rallied. Gold (GLD), despite the dollar's decline, also continues to sell off. Commodities (DBC) rallied on higher oil (USO) prices, but overall remain quite weak, including metals (DBB) and agriculture (DBA). Even bonds (TLT) rallied after a disappointing 30-year auction.
Leading sectors were as numerous and similar as those falling Thursday. It just resembles last week and perhaps Friday will confirm it. My computer screen is a sea of green, so there's little use in identifying them all.
We were stopped-out of our long FXP (ProShares 2 X short FXI China) as our raised stop generated a 9% return in one week. Overall, we're still only 45% invested in our lead portfolio.
The head scratcher of the day was iShares Japan ETF (EWJ) which, despite a 6% decline in the Nikkei and rally in the yen, still produced over a 2% rally.
Volume was a little lighter Thursday but about average for the period. Breadth per the WSJ was positive, eliminating the oversold short-term NYMO (see chart).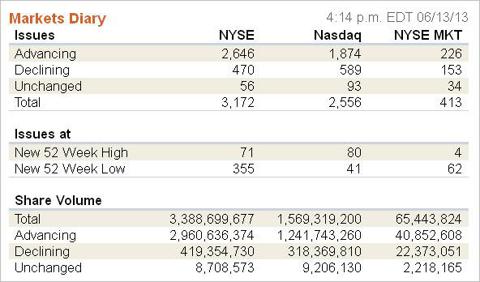 NYMO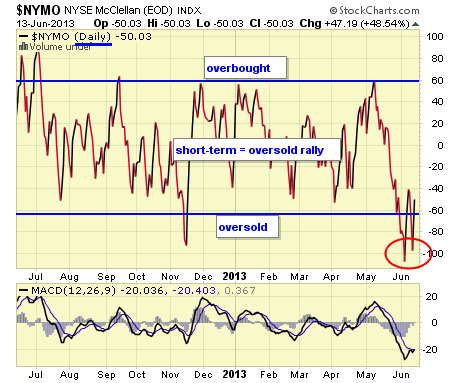 The NYMO is a market breadth indicator that is based on the difference between the number of advancing and declining issues on the NYSE. When readings are +60/-60, markets are extended short term.
NYSI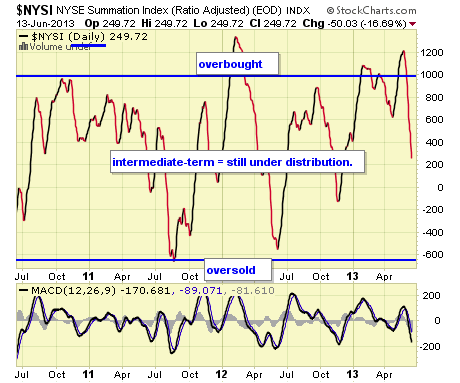 The McClellan Summation Index is a long-term version of the McClellan Oscillator. It is a market breadth indicator, and interpretation is similar to that of the McClellan Oscillator, except that it is more suited to major trends. I believe readings of +1000/-1000 reveal markets as much extended.
VIX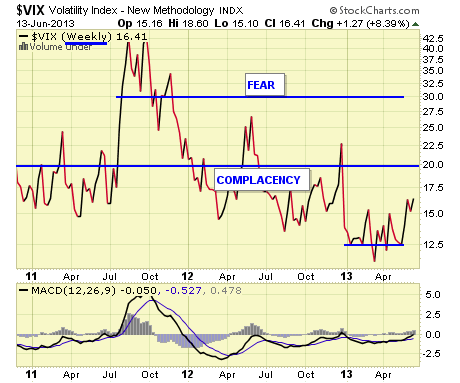 The VIX is a widely used measure of market risk, and is often referred to as the "investor fear gauge." Our own interpretation is highlighted in the chart above. The VIX measures the level of put option activity over a 30-day period. Greater buying of put options (protection) causes the index to rise.
SPY 5 MINUTE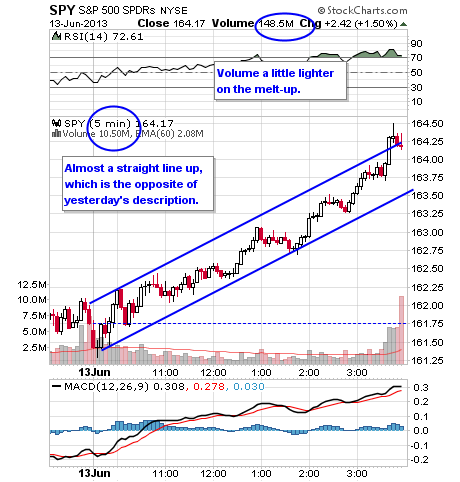 SPY DAILY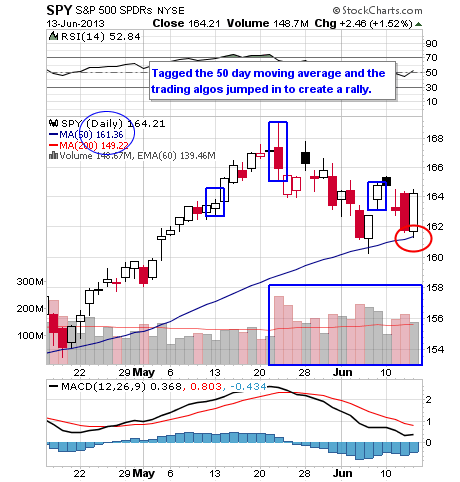 .SPX WEEKLY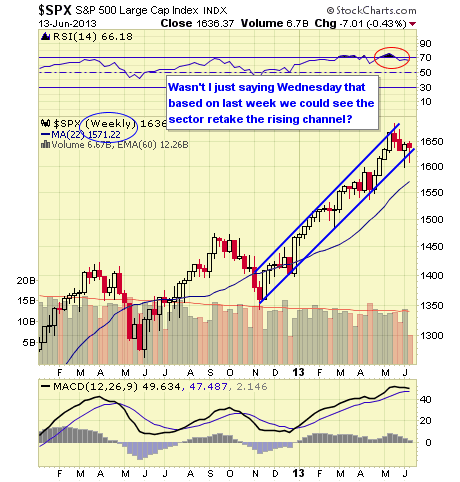 INDU WEEKLY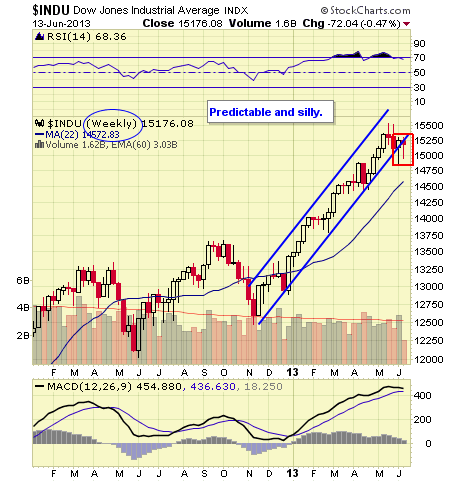 RUT WEEKLY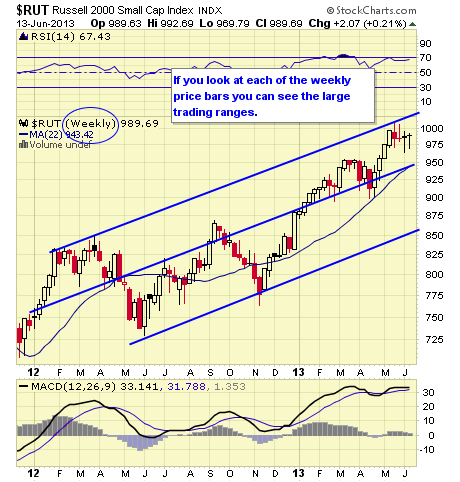 QQQ WEEKLY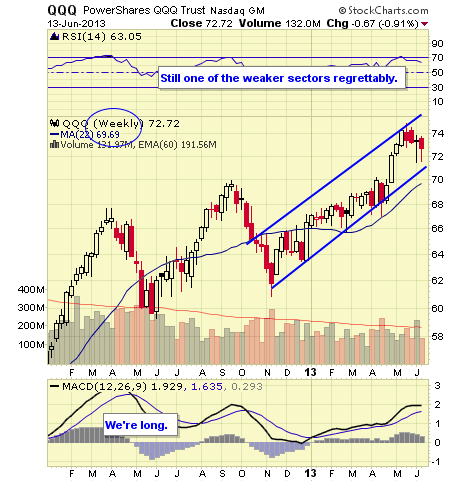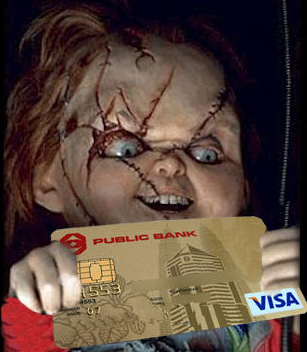 XRT WEEKLY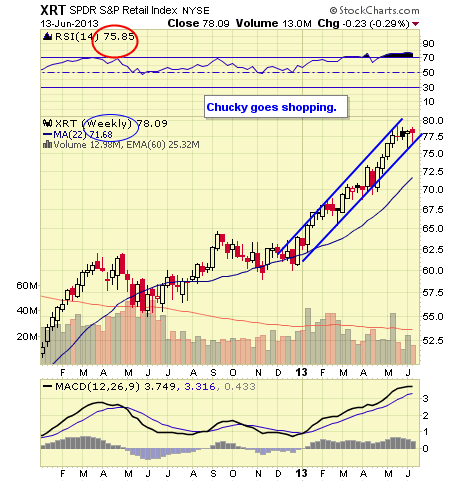 XLY WEEKLY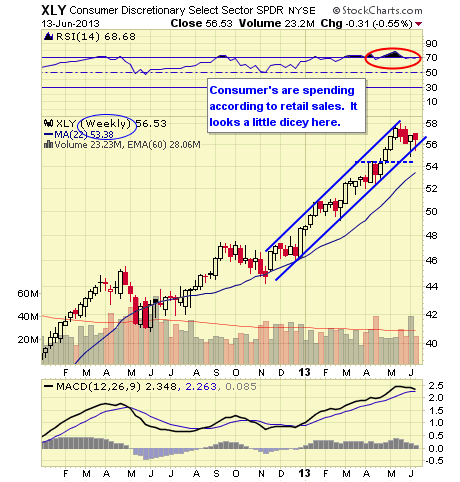 XLP WEEKLY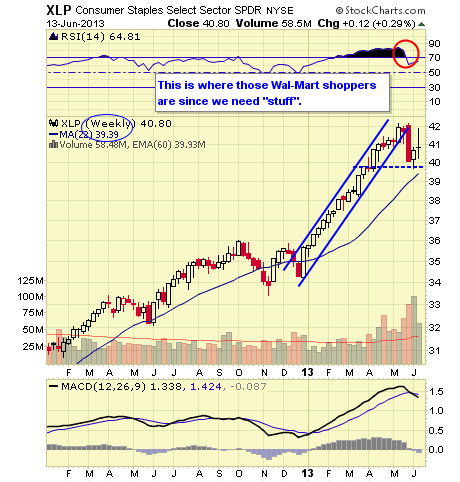 XLF WEEKLY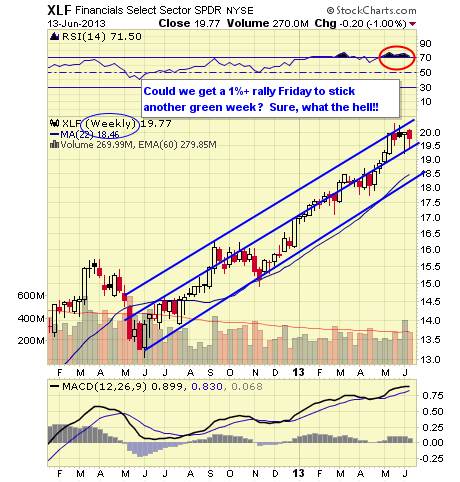 XLB WEEKLY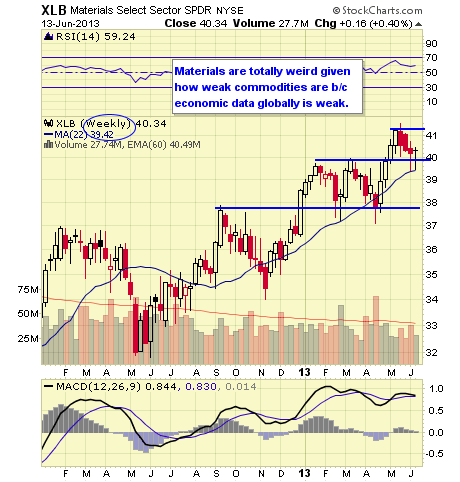 XLI WEEKLY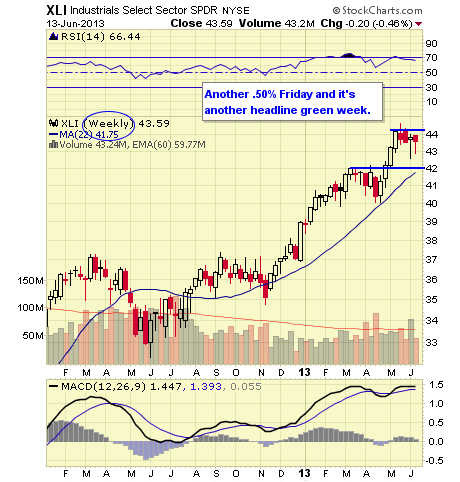 ITB WEEKLY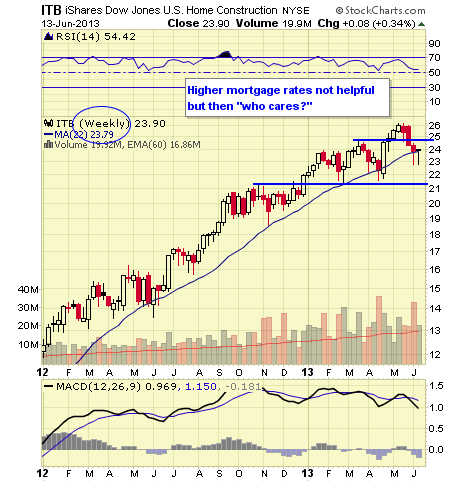 IYR WEEKLY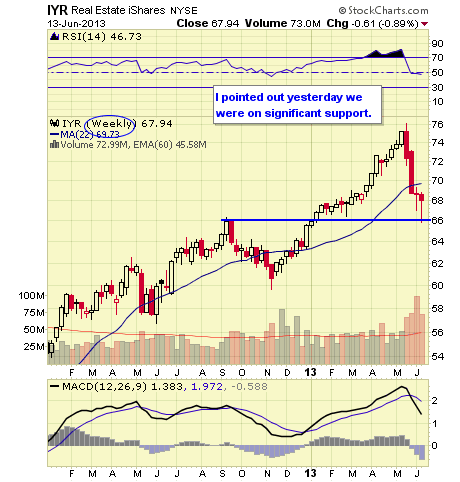 IYT WEEKLY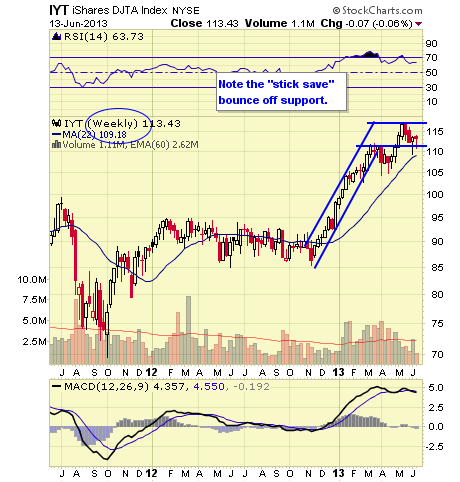 XLU WEEKLY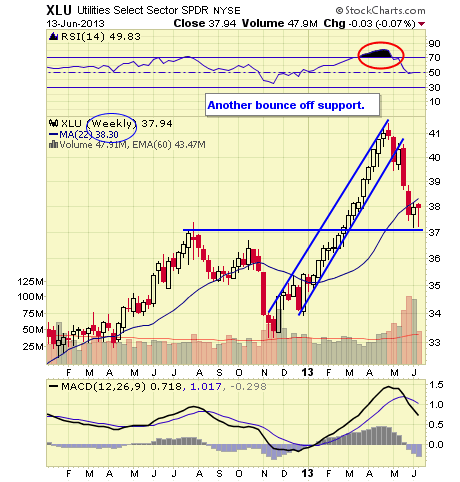 CVY WEEKLY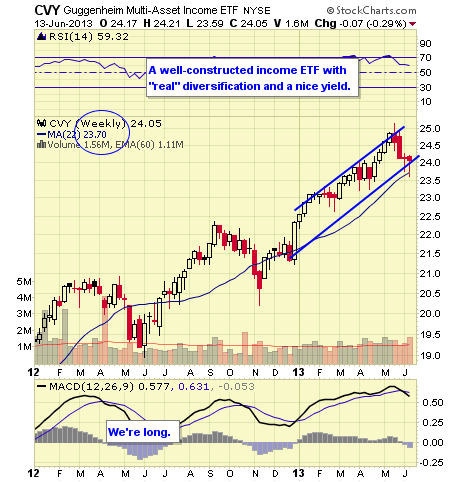 IEF WEEKLY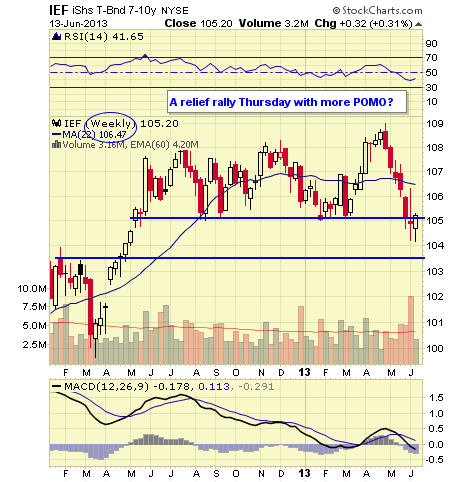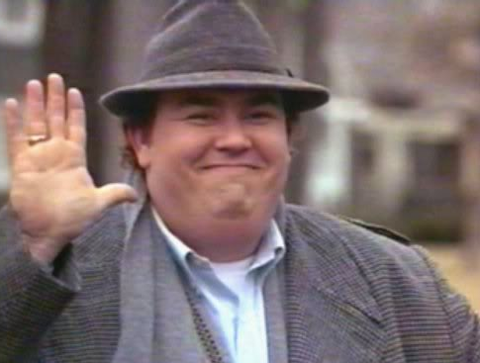 UUP WEEKLY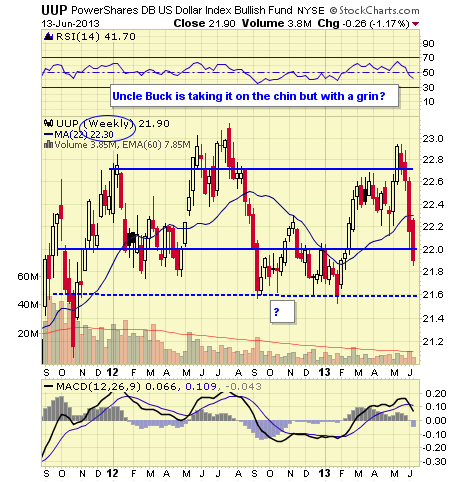 FXE WEEKLY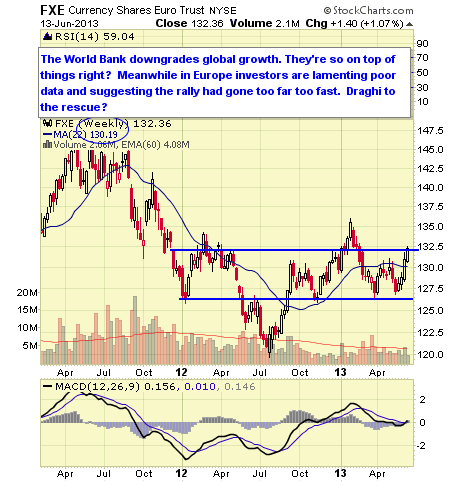 FXY WEEKLY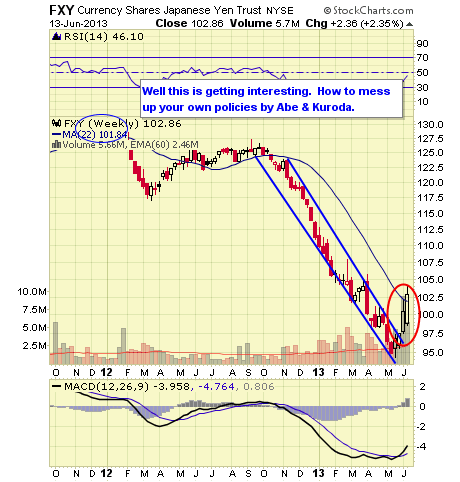 GLD WEEKLY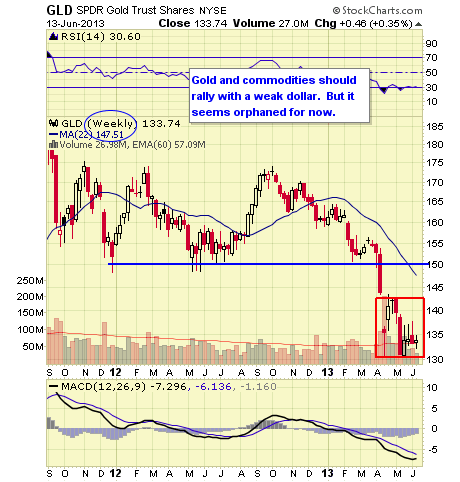 GDX WEEKLY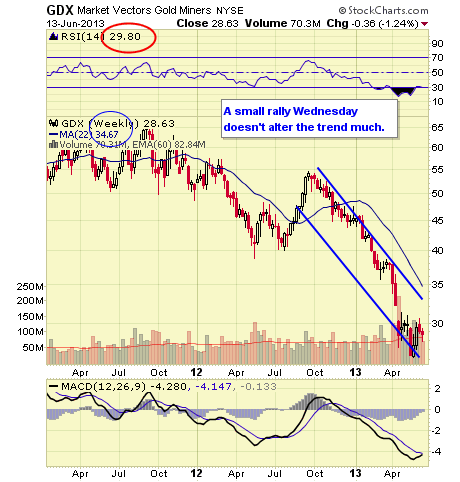 SLV WEEKLY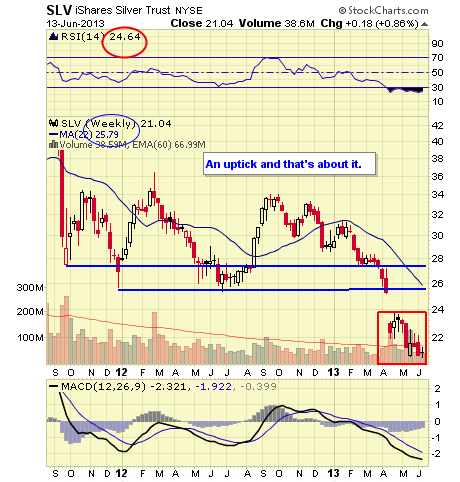 DBB WEEKLY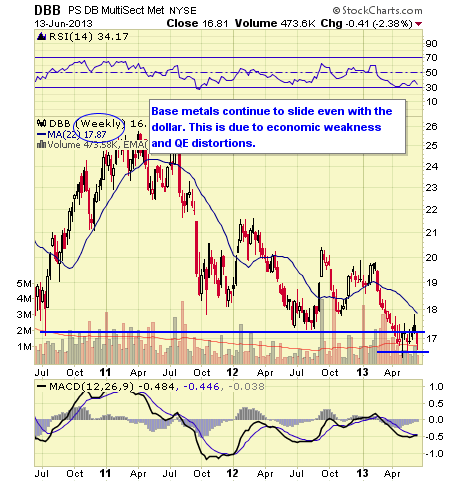 DBC WEEKLY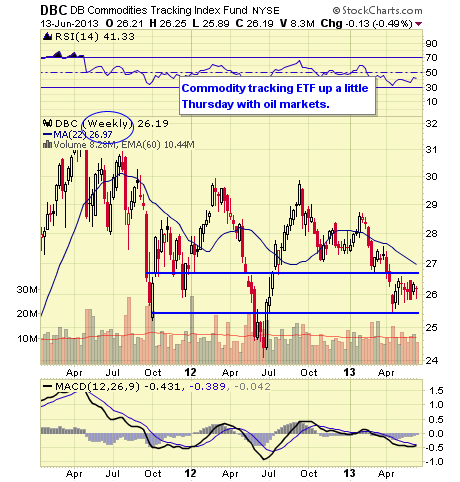 USO WEEKLY
XLE WEEKLY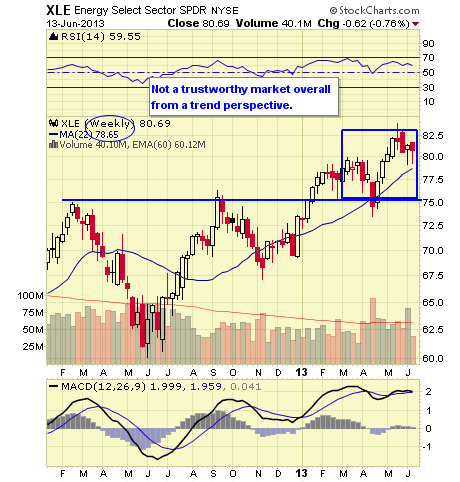 DBA WEEKLY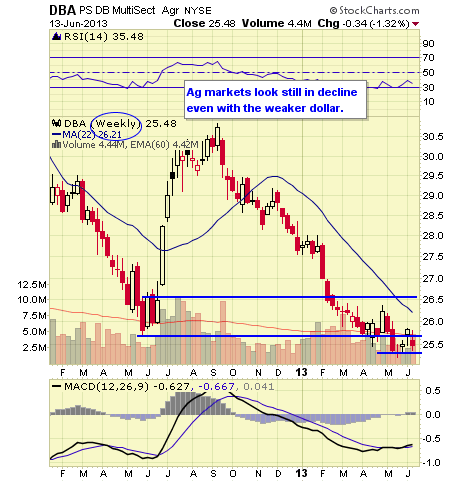 EFA WEEKLY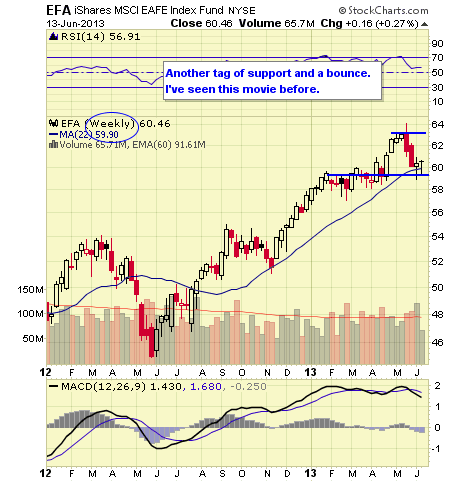 IEV WEEKLY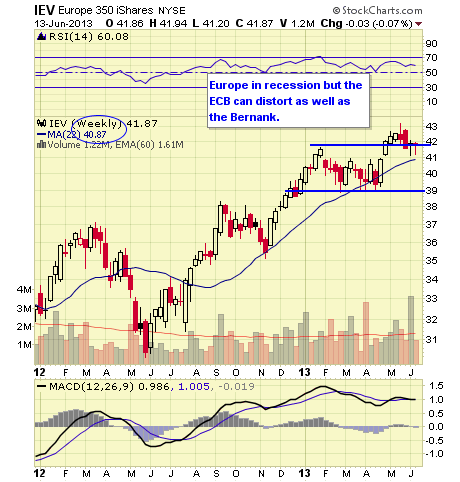 EWJ WEEKLY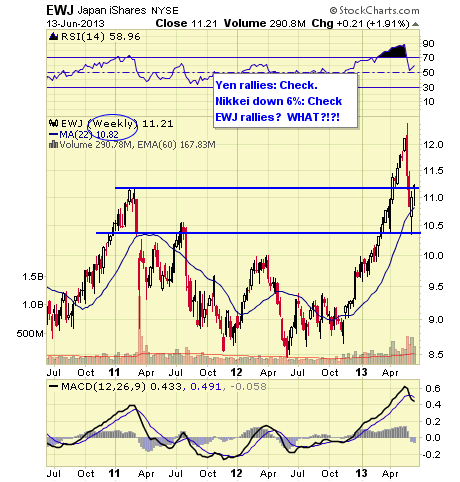 EWA WEEKLY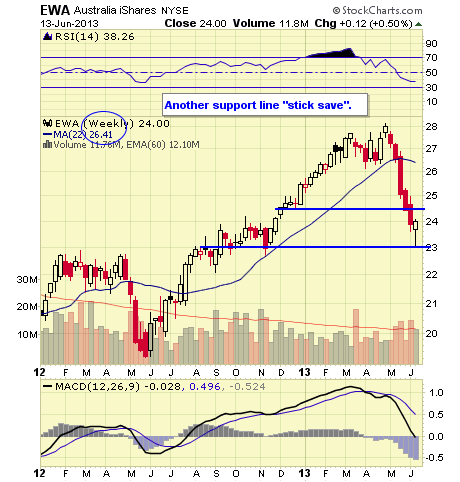 EWC WEEKLY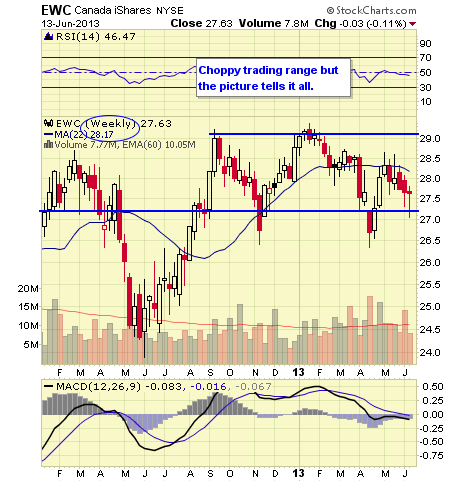 AAXJ WEEKLY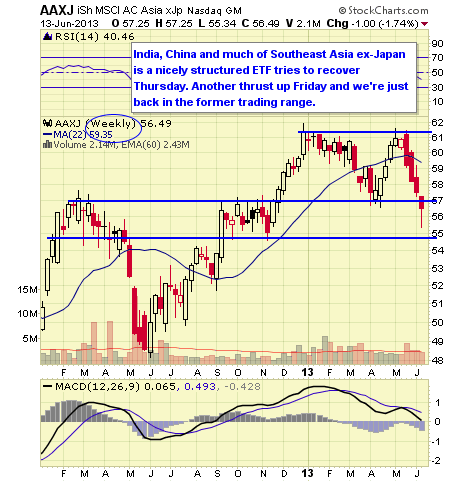 EWI WEEKLY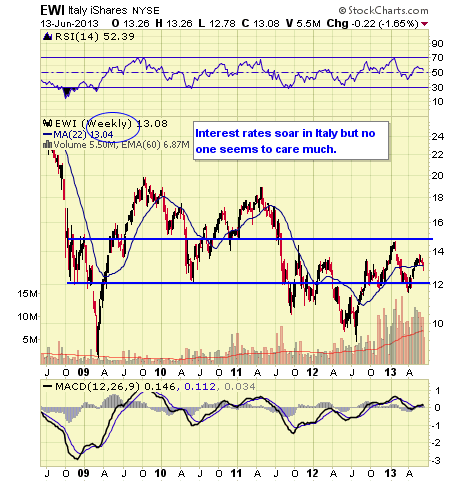 TUR WEEKLY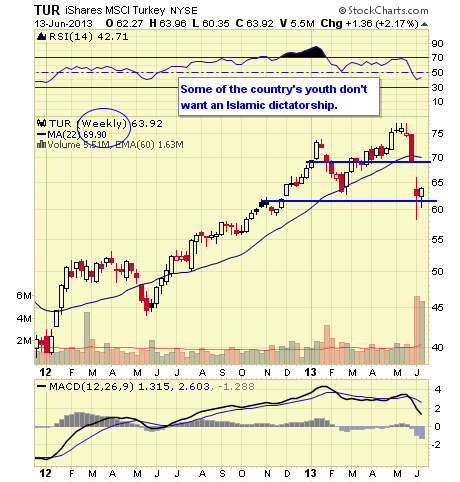 EWZ WEEKLY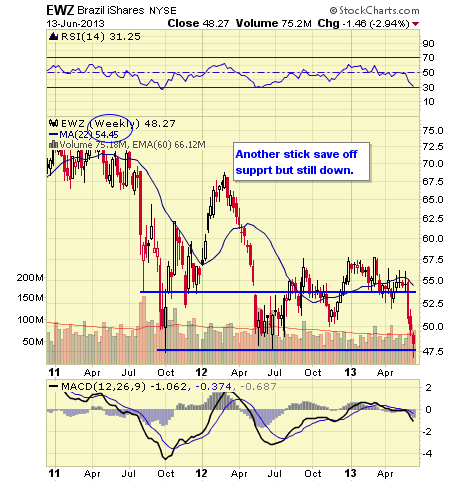 EPI WEEKLY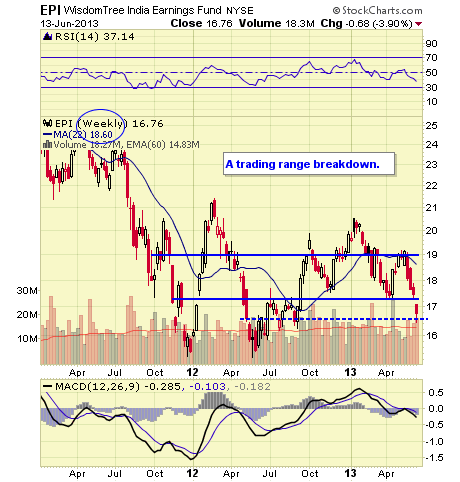 RSX WEEKLY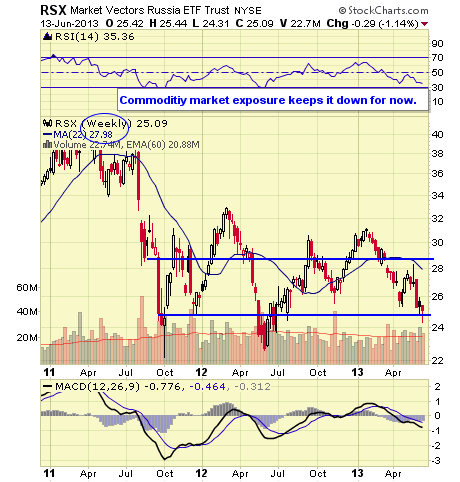 FXI WEEKLY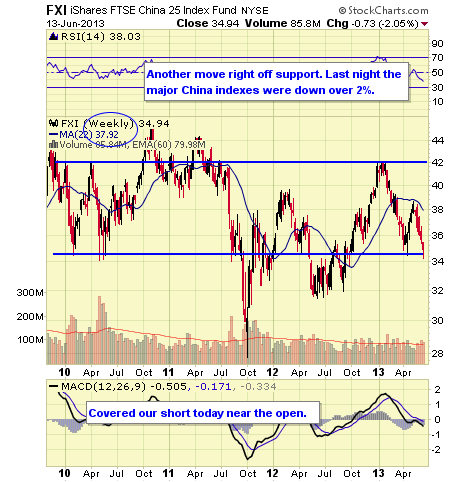 All I can say about Thursday is: "I've seen this movie before." The 50 day algo-thon combined with the NYMO weaker than a -100 reading brings out the bulls once again.
While we have, and are nursing, some long positions, I believe the markets are in a topping-out phase. The Bernank can save everything by keeping up QE and not tapering. I don't think he's the sort of person to exit with a bad report card.
Let's see what happens.
Disclosure: I am long QQQ, CVY. I wrote this article myself, and it expresses my own opinions. I am not receiving compensation for it. I have no business relationship with any company whose stock is mentioned in this article.