In a previous article, I suggested that Stillwater Mining Company (SWC) could be a possible candidate to bail out North American Palladium (PAL). PAL needed cash urgently to stay in business but found a 'friend' in Brookfield Asset Management (NYSE:BAM), which provided PAL with the necessary cash at an annual rate of 15%.
Wondering why Stillwater could not top that offer by BAM, I found out that the management crisis at Stillwater shifted the focus away from the outside world. The management fight at Stillwater reads like an old western novel.
Stillwater's CEO Frank McAllister retired last Friday in the wake of a corporate shake-up led by former Montana Governor Brian Schweitzer. With the help of a New York-based hedge fund, the Clinton Group, Mr. Schweitzer tried to take control of Montana's largest publicly-owned mining company.
The Billings-based company operates the only platinum and palladium mines in the U.S., deep beneath southern Montana's rugged Beartooth Mountains.
Blinded by high precious metals prices, Stillwater bought two major metal reserves in recent years that were designed to diversify its holdings. The first was a palladium and gold reserve in Canada, initially worth $118 million, the second a copper and gold reserve in the Andes of Argentina, worth $450 million when is was announced. Schweitzer said:
The copper deposit in Argentina could cost up to $2.5 billion to develop, a questionable prospect in a country with unsettled politics that have prompted other companies to stay out.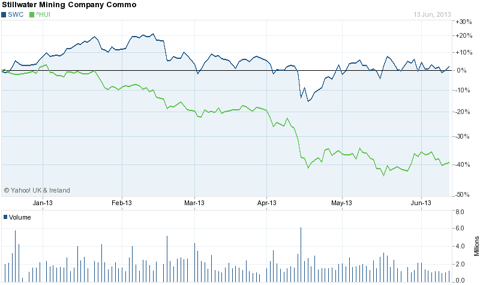 source: yahoo.finance.com
The Clinton Group holds almost 1.3 million shares, giving it a 1% stake in the company. The Clinton group is probably responsible for the fact that SWC is outperforming the broader gold miners index (HUI) the last six months.
The main goal of the Clinton Group and Schweitzer was to stop the company from further investing in the Argentinean mine. The company wanted to diversify its business. However, most metal prices have fallen since management bought the two mines. Schweitzer and the Clinton Group wanted the company to refocus on the existing mines in Montana. Demand for platinum and especially palladium has been very strong lately, due to the automotive companies who use the stuff in catalytic converters, which help control pollution.
Brian Schweitzer (source: Billings Gazette)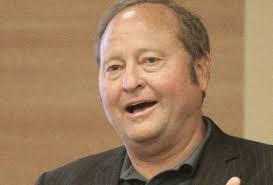 Frank McAllister (source: Billings Gazette)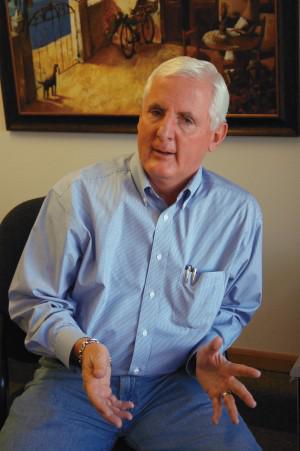 So, for now, Schweitzer and his allies won. The retirement of Frank McAllister after 12 years at the helm of Stillwater Mining Co. went into effect immediately, representatives of the precious metals mining company said. The company's vice president for corporate development, Terrell Ackerman, will take over as interim chief executive while the search continues for a permanent CEO.
Funny thing is: Brian Schweitzer at first alleged mismanagement, and said that McAllister's policies put Stillwater's more than 1,600 jobs at risk. However, in his reaction to the final retirement of Mr. McAllister, Schweitzer praised the retiring CEO's "dynamic leadership" and "lasting impact". "We at Stillwater will miss him", the former governor said..."
So what is the good part of this soap-story?
Stillwater will probably at least get rid of its Argentinean investment, but will never get the original price for it. I presume that in the current choppy environment for metals, Stillwater will be forced to take a huge writedown. But, that being said, the good thing is that palladium and platinum prices are outperforming the broader market. Furthermore, the risks of a bankruptcy due to heavy investments in a foreign mine have diminished. And once a new CEO is found, the company can work towards regaining investor confidence. The stock price has been holding up pretty well so far.
Let's just wait and see if the new CEO is listening to the name Schweitzer. It would not surprise me at all. It would be an appropriate end to the Stillwater soap.
Disclosure: I have no positions in any stocks mentioned, and no plans to initiate any positions within the next 72 hours. I wrote this article myself, and it expresses my own opinions. I am not receiving compensation for it (other than from Seeking Alpha). I have no business relationship with any company whose stock is mentioned in this article.