U.S. households continue to bolster their financial health. Financial burdens are down to 30-year lows, and credit card delinquency rates are at all-time lows. These are some impressive and dynamic adjustments that have been achieved in just four to five years, and they set the stage for a return to stronger economic growth in the future.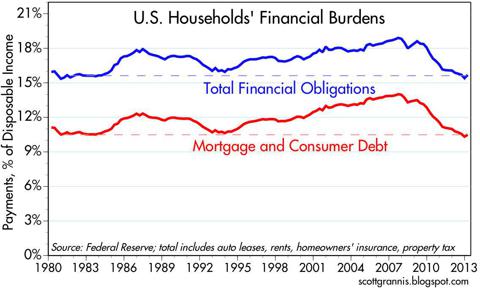 Households' financial burdens (monthly payments as a percent of disposable income) as of March 2013 are at their lowest levels in over 30 years, according to calculations by the Federal Reserve.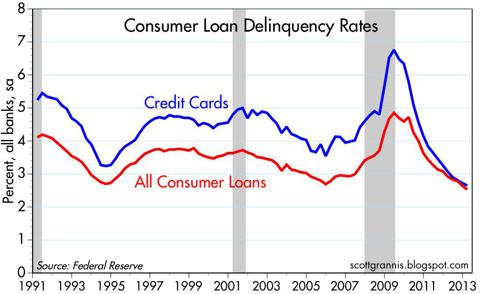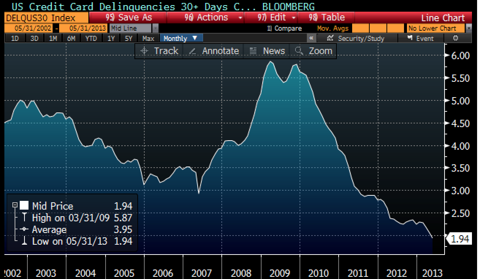 Credit card delinquency rates are shown on a quarterly basis for all banks in the first of the above charts, and on a monthly basis for American Express (revolving), Bank of America, Capital One, Chase, Citibank, and Discover in the second chart. Delinquency rates based on all available data are as low as they have ever been, and are likely to continue to decline. Good news all around, especially for bank profits. I'd also note that an index of financial sector stocks (NYSEARCA:XLF) has more than tripled since March 2009.