Today, Cole Real Estate Investments Inc. (NYSE:COLE) will enter the world of the publicly-traded REITs by listing on the New York Stock Exchange. Listing under the ticker symbol "COLE", the Phoenix-based REIT will move one-step closer to its goal of creating full market liquidity for Cole real estate investors. Upon listing today, Cole will be one of the largest publicly-traded triple-net sector REITs with over $7.7 billion in gross assets.
In previous articles (here and here) I detailed the long chain of events where Cole has orchestrated a strategic plan to consolidate its non-traded REIT (with 1,014 properties in 47 states) with its advisor ($12 billion in assets managed and over 160,000 individual investors). The transition for Cole was not easy as the company had to defend a bitter takeover by its arch-rival American Realty Capital Properties (ARCP) that made a hostile offer to buy Cole Credit Property Trust III (CCPT3) in March for $12 per share.
Cole rebuffed that offer and then ARCP increased the bid to $12.50 per share (in cash) or $13.59 in ARCP stock. That offer was also rejected so Cole proceeded towards the goal of its listing its shares on the exchange. That day is here.
Cole is not listing in traditional IPO style, the company is currently a non-traded REIT so the process is treated more as a listing versus an offering to raise new capital. It's still not known how Cole will trade when shares hit the open market today at $12.50. It appears that Cole has a sound asset base with a variety of traditional single tenant properties (49% retail and 17% office) as well as a portfolio of shopping centers (18%) and other assets.
Over the last few months I have interviewed many of the key Cole executives in an effort to gain critical insight into the company's risk management practices. It appears upon my observation that the company is well-positioned to carve out market share in the public sector and foster its goal of being the BlackRock or Pimco of Net Lease real estate.
Unlike the more traditional Net Lease REITs, Cole has carved a differentiated model that includes both hard real estate assets along with an advisory business that generates fee-based income. To date, there has not been a lot of trading history with this type of dual -income structure and the market does not have the depth of research coverage that the new Cole REIT will offer. This trading structure however is not unique as WP Carey has a similar investment strategy as it merged its real estate company and its advisor last summer and the shares have performed very well.
In a prepared statement, founder and chairman of Cole Real Estate Investments, Chis Cole said:
We believe that a listing on the New York Stock Exchange is the best outcome for our stockholders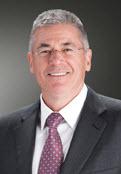 In the same statement, Marc Nemer, president and CEO added:
Cole is a market leading net lease REIT with high-quality assets and a fully integrated real estate platform. This is a major milestone in the history of the Company and a strong step toward delivering value for our stockholders. We have had many positive discussions with analysts and potential investors and are pleased with the interest they have in Cole as an investment.
It will be interesting to see how the market reacts for Cole and whether the advisor business adds value to the REIT model. As a critical part of the REIT model, I think Cole's management team is well-prepared to continue towards its mission of providing consistent income to investors. Having access to public capital should enhance that mission and provide Cole with an attractive value proposition for investors: Sleeping Well at Night.
Disclosure: I am long O. I wrote this article myself, and it expresses my own opinions. I am not receiving compensation for it (other than from Seeking Alpha). I have no business relationship with any company whose stock is mentioned in this article.