I recently wrote about a company known as Biozoom (OTC:BIZM). In this piece, I expressed my views that the shares were being bid up despite a weak balance sheet and no real potential revenue stream (please read my initial report to understand why shares are worth precisely $0.00). However, the story is much more sinister than a few penny-stock players getting excited over what appears to be worthless technology. However, as I dug further into this company, I stumbled upon a research report at promotionstocksecrets.com that confirms that I was not bearish enough on the stock and that current shareholders are very likely victims of an illegal stock promotion scam. I disseminate the salient points of the report here for the sole purpose of protecting innocent retail investors from buying into the hype and potentially incurring substantial and irreversible losses.
What Is An Illegal Stock Promotion?
Market manipulation is defined as a deliberate attempt to interfere with the free and fair operation of the market and to create artificial, false, or misleading appearances with respect to the price of, or the market for, a security, commodity, or currency. This is prohibited under Section 9(a)(2) of the Securities Exchange Act of 1934.
The Biozoom Website And Product: Say, Isn't This Familiar?
The current Biozoom website is essentially a slightly tweaked version of a website of the website of Opsolution (not coincidentally run by the same "management team"). Further - and more importantly - the two distinct firms seem to be offering essentially the same "product" with slightly different labeling:
Opsolution "VitalScan"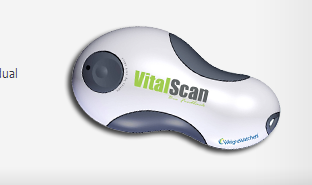 Biozoom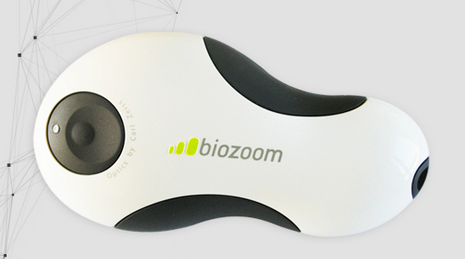 Hmm, a minor detail, but WeightWatchers - whose name/logo may have been illegally used on the "VitalScan" mock-up - didn't make an appearance on the "final product".
So, we know that this same "product" has been hyped up and promoted before, only this time it seems that the stock promoters have been more successful in trying to push this "new" Biozoom device as a way to promote worthless stock. However, it gets worse...
Enter The Promotional Reports
According to the promotionstocksecrets.com report, retail investors were finally allowed to buy shares of "Biozoom" on May 28, 12 days following the start of trading on May 16, 2013. Not coincidentally, on that same day a report promoting Biozoom was published by a new website called The Stock Report, which despite the fact that it lists Zynga (NASDAQ:ZNGA) and Michael Kors (NYSE:KORS) as picks, only give these two names a cursory description that pale compared to the large, long, hyped up promotion of Biozoom.
On June 3rd, the promotion heated up, with The Stock Report putting out a half-hour long promotional video for the stock.
Now, look at the price action in the stock; you will notice a controlled price increase from the day the shares went public on increasing volume until June 7th, on which there was a rather dramatic high-volume breakout. This gets the retail traders very excited and the chart shows classic signs of a pump and dump (and for those of you who are tempted to try to play it on the long side, don't even think about it; this chart is very clear that the stock is in "dump" mode):
Now, what makes this promotion worse is that the publication known as "Global Financial Insight" sent out numerous hard copy mailers to many unsuspecting potential victims (hard copy scanned in found here). There is also a website for this same publication that continues to promote the stock.
Rush Limbaugh Ad To Draw In The Masses
On the Rush Limbaugh Show, those promoting Biozoom paid for an ad spot, which you can find here. The Rush Limbaugh show is incredibly popular, and the majority of the audience is not comprised of stock-market veterans. This preys on the fact that the general public loves the idea of an easy buck and big gains from the stock market, so when they are tempted with "picks poised to explode" and a medical scanner that could become "as addictive as smartphones", their capital, retirement, and perhaps even livelihood is put in serious jeopardy.
While even an intermediate market participant is likely aware that this product is bogus, it is almost certain that the major, high volume moves we are seeing are the result of eager and clueless retail investors "buying" into this stock that's "exploding" while the crooks who are running this scam are selling to them.
So, Who's Running This Scam, Anyway?
Every stock promotion scam has a leader, and in this case the prime suspect seems to be Francesco Abellan, whom is heavily suspected to be behind the Stock Market Authority site, which in turn is the same gig as Global Financial Insights (below is a picture of Mr. Abellan).
This is not surprising, particularly given that Mr. Abellan is a fugitive attempting to hide from the SEC after reaping $13.5 million in proceeds from a previous stock promotion on the shares of GHL Technologies in 2005, which Abellan helped to promote from $1.83 to $8.80. The shares, as of 2008, traded for under a penny; I do not believe that the company remains listed.
Global Financial Insight also struck again in 2007 when it promoted both China VoIP & Digital Telecom (CVDT) as well as BodyTel Inc. (BDTY) using the same playbook - online "research reports" and a hard copy mailer that was sent to many unsuspecting investors, all of whom have seen their investments go to zero.
Conclusion: GET OUT
If you own shares of Biozoom, SELL THEM NOW. You are very likely being scammed by a notorious fugitive stock promoter who has managed to walk away with millions while hapless retail investors were left holding the bag. It is very likely that once the SEC gets wind of what is going on here, trading will be halted and shares become worthless.
Remember: the company has no cash, has a net debt position, no revenue, and no material tangible assets to speak of.
Get out of this stock before you lose your entire investment.
Disclosure: I have no positions in any stocks mentioned, and no plans to initiate any positions within the next 72 hours. I wrote this article myself, and it expresses my own opinions. I am not receiving compensation for it (other than from Seeking Alpha). I have no business relationship with any company whose stock is mentioned in this article.