[ charts]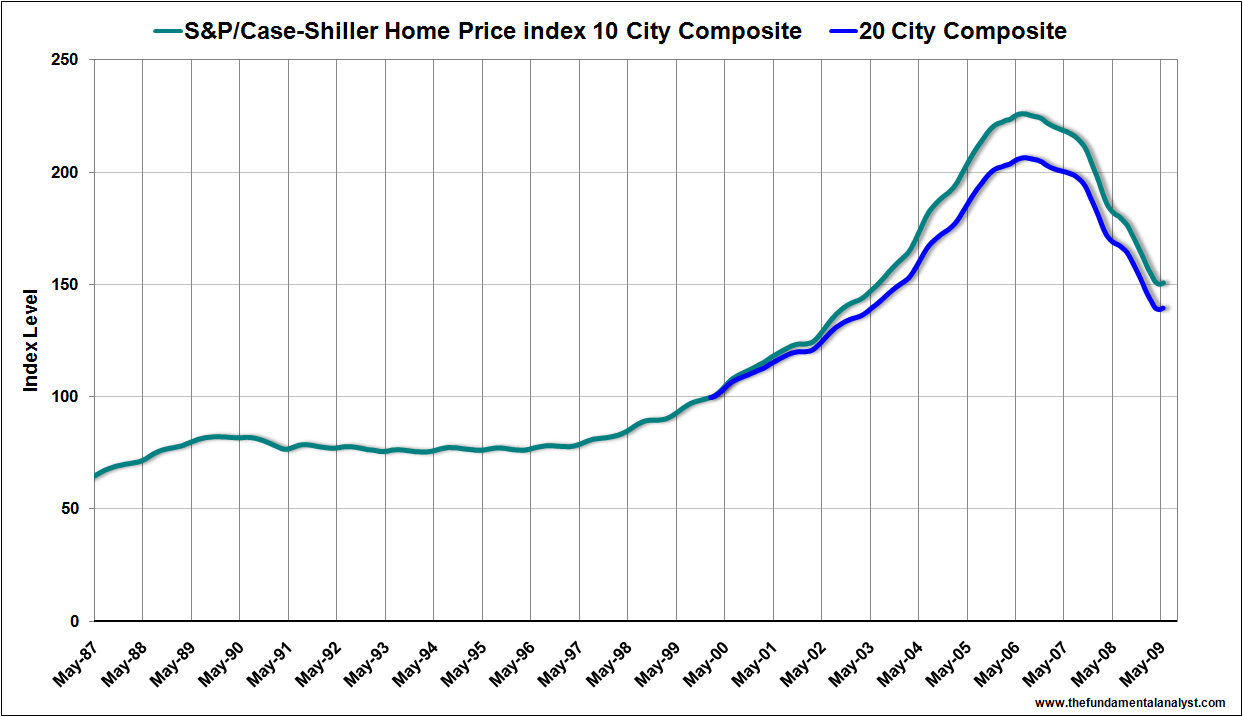 The Case-Shiller Home Price Indexes for May showed US home prices rose for the first time since July 2006. The 20 city-index rose 0.5% in May whilst the 10 city index rose 0.4%. Rises were broadly based with 14 MSA's rising as opposed to 6 falling. Although some MSA's showed such small gains that they are little more than statistical noise, New York being the prime example with a rise of just 0.02% and Portland rising a mere 0.08%. On a positive note, prices in both Dallas and Denver have risen for the last 3 months in a row.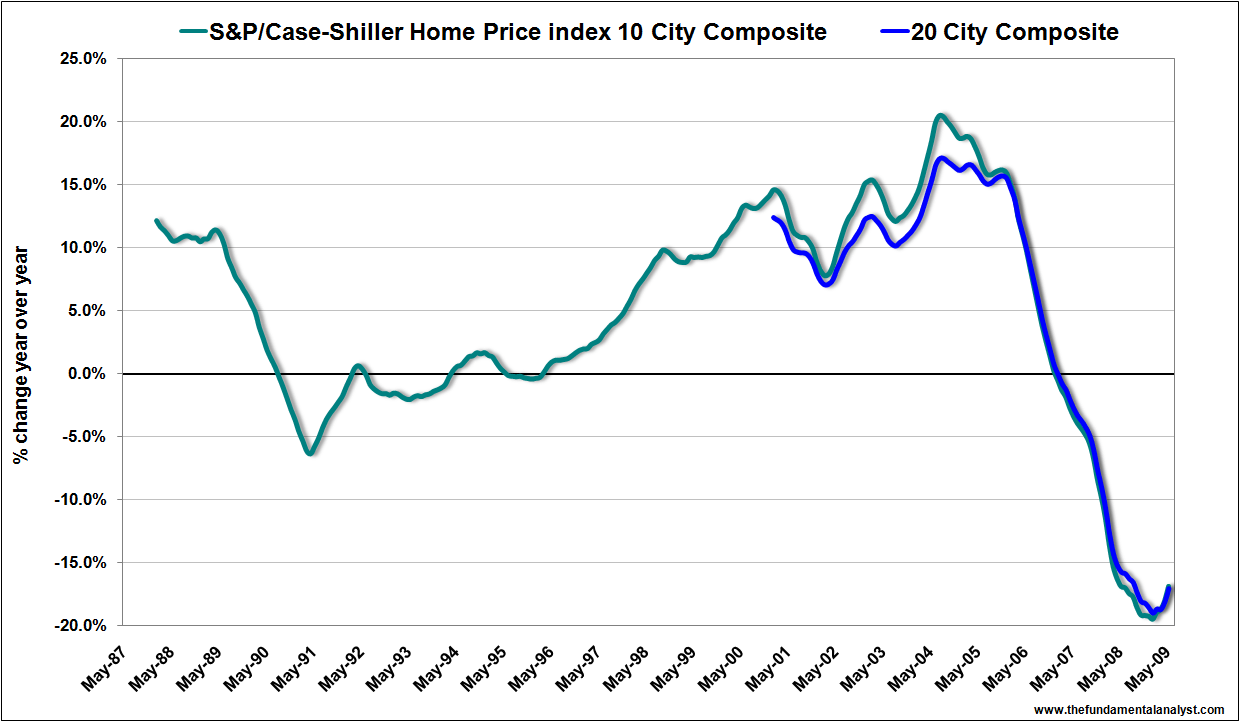 Year over Year, the 20 City index is down -17.1% whilst the 10 city index is down -16.8%.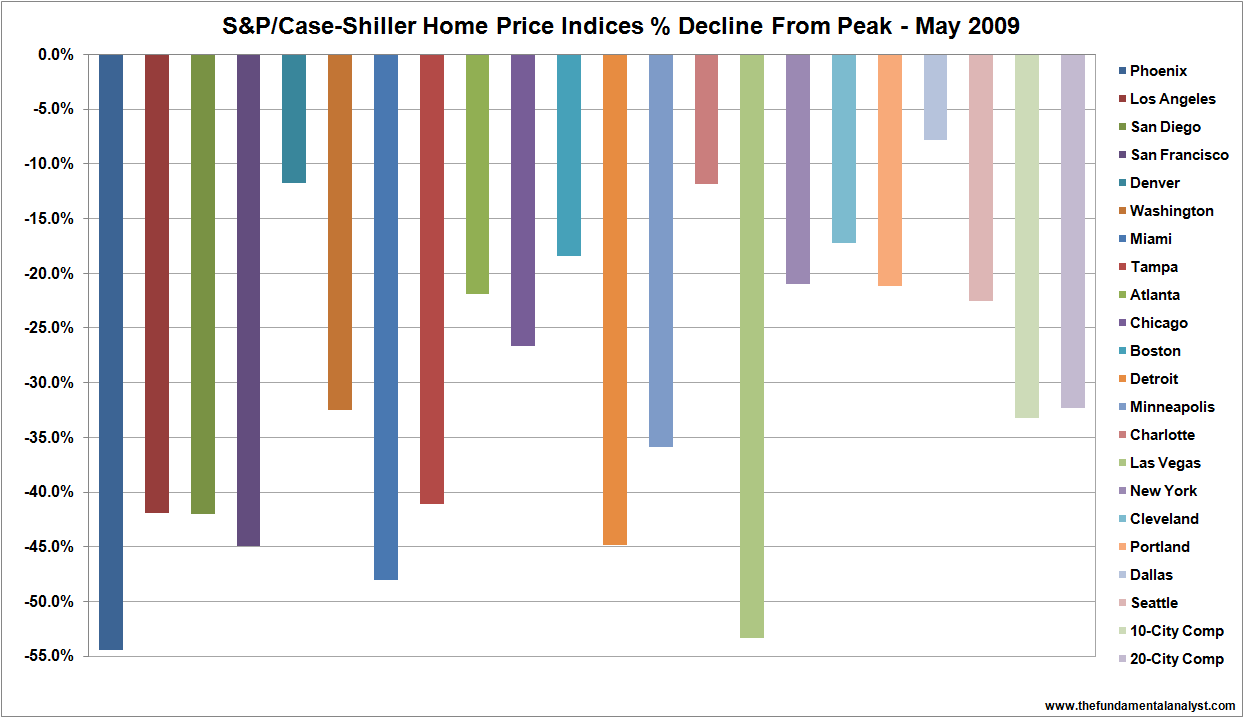 Phoenix continues to lead the peak to trough declines, down a stunning -54.5% from the peak in June 2006 with Las Vegas rapidly catching up with fall of -53.4% from the peak to date. Interestingly Detroit registered its first rise since December 2005 although prices remain at levels not seen for 13 years.
The property bottom callers will no doubt be out in force on the back of this data and on the heels of data suggesting that housing construction and sales look to have bottomed. However, I remain skeptical that we've seen the bottom in US house prices. A looming wave of mortgage resets are set to begin at the end of the year, a glut of unsold homes remain on the market and foreclosure activity remains high. On that last point Barry Ritholtz of The Big Picture supplied this interesting tidbit:
National New Home Sales, on a monthly basis, don't even add up to half of the total foreclosure activity in California alone in a single month.

-Mark M Hanson
Amen.