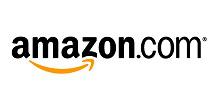 When Amazon (NASDAQ:AMZN) purchased Kiva last year, it was buying a robotics company that would make it more efficient in managing inventories, warehouses and the entire shipping process. Amazon now delivers millions of packages daily around the world. To do that, it combines its own services while also outsourcing work to UPS Inc. (NYSE:UPS), FedEx (FED), and hundreds of smaller players. As Amazon continues to expand into areas such as groceries, it will become critical to have a strong local presence in thousands of markets. Delivering food and other items that require more particular care and same-day delivery will certainly give CEO Jeff Bezos some interesting challenges.
Critical Elements To Amazons Local Offering
As Amazon moves into these areas, it will need to become a logistics and local transportation powerhouse, which very few companies have succeeded in doing. The two leading ones, of course, are UPS and FedEx. Thus, they receive an important part of Amazon's business. As Amazon expands, it could become a major competitor, which would be an odd relationship. It reminds me of Apple (NASDAQ:AAPL) and Samsung (OTC:SSNHY)(Apple is Samsung's biggest client, but also its biggest competitor in the smartphone industry).
There Is An Alternative
I think it's very possible that Amazon is looking into acquiring one of the two. There are major points to consider though:
-Amazon does not generally go for big acquisitions. It's a challenge to make those work. One thing it does do well, though, is let acquisitions do their own thing which would certainly be necessary in this case.
-If FedEx, UPS and others ended up increasing prices on Amazon, knowing that the Seattle-based company depends on them, Bezos would be in a tough spot. That would require (illegal) price fixing, but it's not as if this type of thing has never happened before.
-Even if it takes a few decades, Amazon will probably need to have a local presence, including trucks, delivery stores, etc., in all those cities. The costs to do that will be incredibly high. Companies such as FedEx and UPS already have that local presence. Would acquiring one of them make it possible to expand those local services much more quickly and at a cheaper cost?
Too Expensive?
Both FedEx and UPS traded at relatively high valuations, in my opinion, and while they have been able to grow both the top and bottom line in recent years, I don't think anyone expects growth to accelerate at any point. FedEx has a market cap of over $30B and UPS is near $83B. Both seem expensive, even at Amazons current valuation, and I would say that UPS might be too costly to seriously consider.
What About FedEx?
Here are a few numbers for FedEx:
P/E ratio: 20.17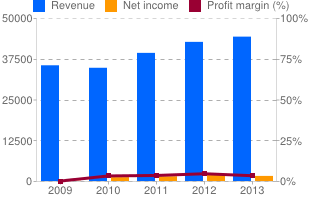 I don't think it's out of the question for Amazon to consider buying FedEx, but it does remain unlikely. Amazon has been able to produce results and growth by expanding very slowly and carefully. Unless it fears price hikes, I don't think it would be a wise decision to get involved in this industry. It does not fit with Amazon's general strategy and would be a risky idea to implement. I do expect Jeff Bezos to continue a slower, more gradual approach to offering a local service.
Disclosure: I have no positions in any stocks mentioned, and no plans to initiate any positions within the next 72 hours. I wrote this article myself, and it expresses my own opinions. I am not receiving compensation for it (other than from Seeking Alpha). I have no business relationship with any company whose stock is mentioned in this article.