Atlas Financial Holdings (NASDAQ:AFH) is the owner of a group of insurance companies that focus on one small niche in the property & casualty sector. Atlas specializes in underwriting insurance for the "light" commercial automobile sector, i.e. taxi cabs, non-emergency Para-transit, limousine, livery and business auto. It's licensed in 49 states (plus the District of Columbia) but currently operates only in 38 of them.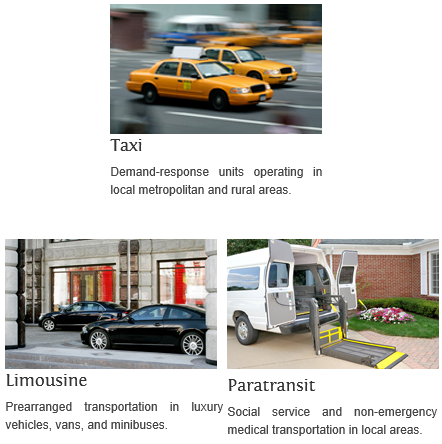 (Source: Atlas Financial Holdings' website)
Atlas Financial was originally founded in December 21, 2009 as an investment vehicle (capital pool company). A year later, it bought two insurers (American Service and American Country) from Kingsway America, a subsidiary of Kingsway Financial Services (NYSE:KFS). Both of these are specialized insurers focused in the commercial auto business.
On January 2, 2013, Atlas acquired another insurance company called Gateway. Gateway helped Atlas expand its business to an almost nation-wide scale. Atlas is in the process of exiting from every line of products it acquired from its subsidiaries that doesn't fit in its core target market.
In February, Atlas did an IPO where it sold 1.5 million shares (at $5.85) along with KAI that sold a large part (2.6 million) of the shares it was paid with, for the two insurance companies it sold to Atlas. After that Atlas has approximately 8.1 million of common shares outstanding, of which 15.6% is restricted and is owned by KAI and 18.9% is owned by the company's executive officers and the Board of Directors. Furthermore, the company has also 20 million of preferred shares with $1 of nominal value that were issued in order to fund the company's acquisitions. These shares are entitled to a cumulative dividend of $0.045 per share annually. KAI has 18 million of them and Hendricks Financial Holdings (the seller of Gateway) has the rest.
As of March 31, 2013, Atlas had a book value (excluding preferred shares) of $6.2/share, just below $3/share of cash and an investment portfolio of $15/share. On the liability side, it had $13/share of potential claims and $4.57/share of unearned claims. Total assets were $27.6/share.
(Atlas' investment portfolio allocations. Image from Q1, 2013 earnings presentation.)
The Atlas business model is based on providing insurance that is differentiated in the eyes of its customers in more ways than just price. In the following excerpt from the company's Q1 earnings call, the CEO describes Atlas' edge over its competitors (emphasis mine).
Scott D. Wollney - President and CEO:

[...] We do not distribute through wholesalers, managing general agents, or other intermediaries that are disconnected from the point of sale.

Our independent agents know their customers, understand their value proposition, know how to sell it, and are as committed to our specialty niche as we are. [...]

Our insured's may crash a lot due to the nature of their business. And because their vehicles are income producing assets, every moment that they aren't on the road equates the dollars lost for the owner. As specialists in this space, this is an important aspect of our value proposition.

We've built a network across the country that specializes in getting taxis and limos back on the road quicker than our competitors, and we target markets where this is of particular value to our potential customers.
As Atlas exits non-core business, its loss ratio (claims paid/premiums earned) keeps falling with its latest level being 64.6% for the first quarter of 2013 compared to 71% for the same period last year.
Furthermore, its refocusing to its core area of business allows Atlas to lower its acquisition costs (commissions paid for new business) as it exits high-commission product lines. In Q1, 2013 acquisition costs have fallen to 14.3% compared to 16.5% in Q1, 2012.
Management estimates that for the immediate future the company will run with a loss ratio between 60% and 65%, and will have other underwriting expenses around 10% to 12% of premiums generated. Assuming that acquisition costs will remain at 14%, Atlas will have an operating margin (excluding investment income and related gains/losses) around 9% to 16%.
Given that the company is on track to generate around $60 million of premiums in 2013, its estimated operating EPS are around $0.67-$1.19. This means an annual 11%-19% return on Atlas' book value for 2013. Investors that buy Atlas stock at its current price of $9.15 will have a theoretical return on their money around 7%-13%. That's a good price to pay even if Atlas doesn't grow its revenue over the next years.
Nevertheless, Atlas' management team believes that the company is well positioned to rise to have a 20% market share of Atlas' $1.5 billion addressable market over time. Even if they manage half of that over the next decade with a low 9% operating margin, the company will generate approximately $1.67 of operating earnings per share.
However, investing in Atlas has some risks that investors should take carefully into consideration before buying its stock. First, Atlas is a very small company with a current market cap of $75 million and has a limited average daily turnover of $250K (around 3-3.5 thousand shares), which means that it's stock will probably be highly volatile and ripe to potential manipulation. Furthermore, the company's competitive advantages aren't time-tested and Atlas may not be able to sustain profitable underwriting prices, missing its management goals and possibly generating losses.
I believe that Atlas has the possibility of being a great company in the making. With its high-focused operations, it has the potential to create a durable competitive advantage in its niche that will allow it to compound its book value in above average rates (my take is somewhere between 20%-30%) for several decades down the road.
Furthermore, since there is an alignment of interests between shareholders and the management team (which own 18.9% of the company) shareholders can be more certain that their interests are taken care for. Management has all the right incentives to achieve their goals or even surpass them.
Last but not least comes the fact that having an edge in insurance is a very rare thing to see (remember GEICO?) and Atlas seems to be the real thing. That's why I believe that its target for 20% market share (i.e. $300 million in revenue) is feasible within the next decade or so. I'm certainly going to keep watching this company and I'll start building a long-term position in it with my first buy orders around $8.5 to $9 per share.
Disclosure: I have no positions in any stocks mentioned, but may initiate a long position in AFH over the next 72 hours. I wrote this article myself, and it expresses my own opinions. I am not receiving compensation for it (other than from Seeking Alpha). I have no business relationship with any company whose stock is mentioned in this article.