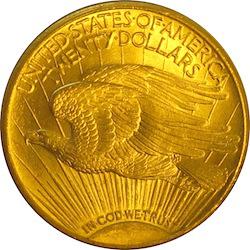 Gold has added to Monday's gains, moving back within striking distance of the highs from last week at 1267.50. While the market remains broadly defensive due to ongoing expectations of Fed tapering later this year, physical buying interest once again seems to be underpinning the yellow metal.
Bloomberg reports that ETP holdings have dropped below 2,000 metric tonnes for the first time since 2010. Once again, pretty clearly showing that those exiting the gold market are really exiting the paper gold market. The surge in Chinese gold imports through Hong Kong in May to 108.8 tonnes suggests that the yellow metal continues to move from west to east. Even so, reports of elevated premiums and sporadic inventory shortages suggest that demand continues to outstrip supply.
The IMF today negatively revised its global growth forecasts, including those of the U.S., Europe, China, Brazil and Russia. The IMF said, "Policymakers everywhere need to increase efforts to ensure robust growth." Hey Ben and Mario, I think they're talking to you.
Joerg Asmussen attempted to clarify the ECB's first foray into forward guidance, saying "it is not six months, it's not 12, it goes beyond." This sent the euro tumbling back below 1.2800 to challenge eight-month lows at 1.2749/44. Meanwhile, the dollar index jumped to a new three-year high; and yet gold remains resilient.
On top of the recent political upheaval in Portugal, there are indications that storm clouds are gathering in Spain again as well. Additionally, Der Spiegel speculates that Greek debt holders are likely to suffer yet another haircut.
Recall that gold performed quite well in the earlier iterations of the European debt crisis. If the eurozone starts to unravel again, look for gold to benefit once again from such uncertainty.
Disclosure: I have no positions in any stocks mentioned, and no plans to initiate any positions within the next 72 hours. I wrote this article myself, and it expresses my own opinions. I am not receiving compensation for it. I have no business relationship with any company whose stock is mentioned in this article.