If there is one industry that has been confirmed to be recession-proof, it is the Pet Supplies industry. Several reports have shown that even in the face of economic crisis, there is a considerable boom experienced in the industry, both in the U.S and many other countries. This growth is as a result of pet ownership and increased spending on each individual pet. Gone are those days when pet owners simply buy pet food without caring about their pets' grooming. A good percentage of them go out of their ways to spend good money on innovative and premium pet food and other supplies, including grooming. This shows how much pets are being integrated into the family - caring for them as they would for other members of the family even in harsh economic times.
The next industry in focus is the Consumer Lawn and Garden Supplies industry. This industry is projected to increase 3.3% annually and is cyclical in nature. This is where Central Garden & Pet Company (NASDAQ:CENT) comes in. With its broad spectrum of branded pet products lawn and garden supplies, this company stands to gain from the ever growing trend in pet ownership and lawn and garden maintenance.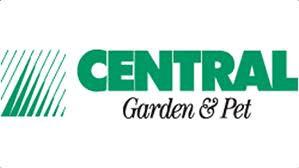 An indepth look at what Central Garden & Pet Company offers
Central Garden & Pet Company, currently trading at $7.10 is a known marketer and producer of branded pet products and lawn and garden supplies in the U.S. This means that the company operates in two segments: Lawn and Garden Products and Pet Products.

Pet Products
The company's pet supplies products are not just for cats and dogs alone but for horses, reptiles, birds, small animals, specialty pets and aquarium-based pets like fish. Its products include edible bones, edible and non-edible chews, pet foods and treats, collars, leashes, pet carriers, toys, cages, habitats, grooming supplies, supplements, water conditioners etc. The company also markets aquariums, filters, pumps, furniture and lighting fixtures for pets' habitats.
These pet supplies products come in various brand names like Adams, Altosid, Avoderm, Aqueon, BioSpot, Coralife, Four Paws, Farnam, Interpet, Kaytee, Kent Marine, Oceanic Systems, Nylabone, Pet Select, Pre-Strike, Super Pet, Pinnacle, TFH, Zilla and Zodiac.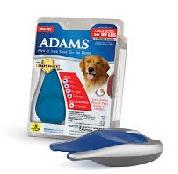 Pet product from Adams brand.
Lawn and Garden Supplies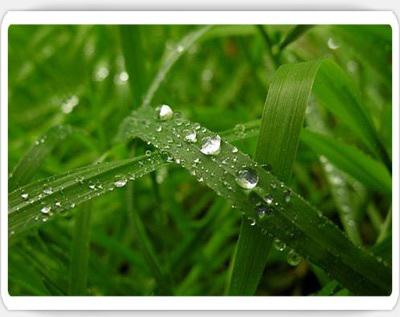 Grass seeds
Central Garden & Pet Company supplies lawn and garden products that include proprietary and non-proprietary grass seed, bird feeders, wild bird feed, weed, grass, herbicide, insecticide and pesticides, bird houses and other accessories. It also supplies seasonal decorative outdoor products including pottery, trellises and other wood products. Not left out in its lawn and garden supplies is holiday lighting. Just like the pet products, these supplies also come in various brand names that include AMDRO, Grant's, Ironite, GKI/Bethlehem Lighting, Lilly Miller, New England Pottery, Matthews Four Seasons, Pennington, Norcal Pottery, Over-N-Out, Smart Seed, Sevin, and The Rebels.

Brands under the lawn and garden segment
The lawn and garden segment operates 23 manufacturing facilities which has helped the company in terms of meeting up customers' demands as far as lawn and garden supplies products are concerned.
Financial report
Central Garden & Pet Company announced its Q2 Fiscal 2013 financial report on May 8, 2013. The company experienced a 7% increase as its sales increased from $466.9 million in the same quarter of the previous year to $498.2 million by March 30, 2013. Both segments of the company's business delivered higher revenues in the quarter. The pet segment net sales were put at $234.8 million for Q2 Fiscal 2013. This shows a $12.3 million or 5.5% increase when compared to the same quarter of the previous year's net sales of $222.5 million.
The lawn and garden segment reported higher net sales with the figure coming in at $263.4 million for the quarter, an increase of $19.0 million or 7.8%. Garden branded products accounted for most of the sales at $17.5 million, mostly made up of controls and fertilizers. This was mainly volume driven as a result of launch of new controls and fertilizer products.
The company also reported gross profit of $153.2 million, an increase of $5.5 million, or 3.7% when compared to the $147.7 million gross profit of Q2 Fiscal 2012. The increase in gross profit is attributed to the increase in sales from both segments of the company's business.
Capital and liquidity
Central Garden & Pet Company reported that its net cash used in operating activities increased to $162.2 million for the six months ended March 30, 2013. This was a $68.8 million increase when compared to the same period of the previous year's net cash used in operating activities of $93.4 million. This increase was as a result of the increase in the company's working capital accounts, inventory to be specific.
The company's net cash provided by financing activities for the six months ended March 30, 2013 was put at $141.5 million, a $33.0 million increase compared to the $108.5 million in the same period of the previous fiscal year. This increase is attributed to the company's increased net borrowings under its revolving credit facility within the six months ended March 30, 2013. The company maintains that its principal source of funds will be cash generated from the company's operations, followed by borrowings under its $375 million revolving credit facility.
Industry Peers
The company's closest peers in the industry it operates in are Scotts Miracle-Gro Company, currently trading at $49.88 and Spectrum Brands Holdings Inc., trading at $56.60.
Future Outlook
The pet industry will experience huge growth as more people in the U.S. are becoming pet owners. The industry is among the few that expects a reasonable percentage in annual revenue growth which is put at 4.4% through 2016. With the recovery of the economy, there will be a rise in household disposable income and pet owners are bound to spend more on pet supplies and products.
In the lawn and garden industry, there is a projected 3.3% rise in the annual demand for consumer lawn and garden supplies. This is an upward trend that is projected to run through 2016 with fertilizers and pesticides making up most of the sales.
The company is also maintaining a growth strategy through acquisitions. Over the years, it has acquired a good number of companies and according to management, it still has its eyes open for potential acquisition opportunities in the future even though it might require additional external capital for the company to successfully carry out such future acquisitions.
Add all these to the company's sales and logistics network that is made up of 17 facilities and you see a brighter future for Central Garden & Pet Company. Through this network, the company will continue to promote the various brands it produces, have access to retail stores, carry out prompt product replenishment and also respond to ever changing customer and retailer preferences. The lawn and garden segment also maintains 23 manufacturing facilities.
The future is certainly not bleak for Central Garden & Pet Company. This means that investors have a lot to gain in the long-term since there is plenty of room for growth in the two industries the company operates in.
What currently drives the business
Although a good number of companies suffer when the economy is bad, especially the cyclical ones, such cannot be said about those in the pet industry. This is one of the things has been driving Central Garden & Pet Company. A survey carried out showed that 81% of the respondents, even in the tough economic times, never balked down when it comes to spending good money on their pets' supplies. Some even had to cut down on other household budget in order to buy more supplies for their pets.
| | |
| --- | --- |
| Freshwater Fish | 41.7% |
| Cats | 22.7% |
| Dogs | 18.9% |
| Other Animals | 3.9% |
| Birds | 3.6% |
| Reptiles | 3.3% |
| Horse | 3.2% |
| Saltwater Fish | 2.7% |
Source: Franchisehelp
In the lawns and garden industry, the recession brought about a trend that is benefiting companies operating in the industry- many Americans resorted to growing their own food in their backyard gardens. This trend led these garden owners into spending more money on consumer garden supplies including seeds, plants, fertilizer, and tools.
Valuation
Central Garden & Pet Company's P/E ratio is 17.63. This shows that it is on par with the S&P 500 average of 18.67 and on discount when compared to its industry average of 23.28. The price-to-book ratio is 0.73 is a significant discount when compared to the S&P 500 average of 2.39 and the industry average of 9.93.
The price-to-sales ratio is also at a discount when compared to the S&P 500 average and industry average. When you add these assessments to other major valuation criteria, it points to the fact that the company is trading at a discount in comparison to other investment alternatives within its industry.
Risks
There are not many businesses today that do not come with attendant risks. The same thing applies to Central Garden & Pet Company. The number one risk facing the company is weather and seasonality. This greatly impacts sales in the lawn and garden segment of the business. The climatic condition usually determines the percentage of sales to be expected from every given quarter. Using Fiscal 2012 as an example, 66% of the net sales in the garden segment occurred in Q2 and Q3 of Fiscal 2012.
Another risk is inflation. This means that in every given quarter, decrease or increase in the company's revenues and margins depends on the prevailing economic situation, including rate of inflation and currency fluctuations. This usually makes an impact on consumers' attitudes as much as discretionary spending is concerned.
Conclusion
Although the change in Central Garden & Pet Company's gross profit margin for Q2 of Fiscal 2013 in comparison to the same quarter in the previous year is nothing to write home about, the company was able to grow its sales and net income at a pace that outweighs that of its peers in the industry. The company currently maintains a Quick Ratio of 1.45 and this goes to show that should the company have any short-term cash needs in the nearest future, it will be able to cover it.
Central Garden & Pet Company experienced a decrease in its liquidity in comparison to the same quarter of Fiscal 2012 but then, with the liquidity level it currently maintains, it is unlikely that the company will face any financial turbulence in the near future. If you already own this stock, it is a strong HOLD from me.
Disclosure: I have no positions in any stocks mentioned, and no plans to initiate any positions within the next 72 hours. I wrote this article myself, and it expresses my own opinions. I am not receiving compensation for it (other than from Seeking Alpha). I have no business relationship with any company whose stock is mentioned in this article.