"The few who understand the system, will either be so interested in its profits, or so dependent on its favors, that there will be no opposition from that class. The great body of people, mentally incapable of comprehending the tremendous advantages, will bear its burden without complaint."

- Lord Rothschild, European central banker
The below slides are meant to explain fractional reserve banking as simply as possible using pictures. The presentation itself can be found here, and a written description and documentation in "The Money Matrix - How the FED Works (PART 6/15)".
The below demonstration assumes a reserve requirement of 10%, which is the figure typically given by the banking industry and financial experts. However, in Part 2 I will demonstrate there there is effectively NO set reserve requirement though the banking system obviously carry some level of cash reserves. I alluded to this previously in "Off a Cliff with No Airbags: The FED Banking System Quivers in Fright".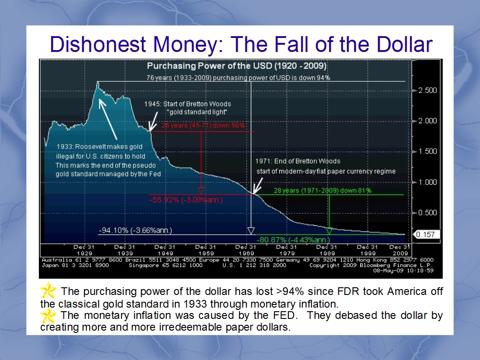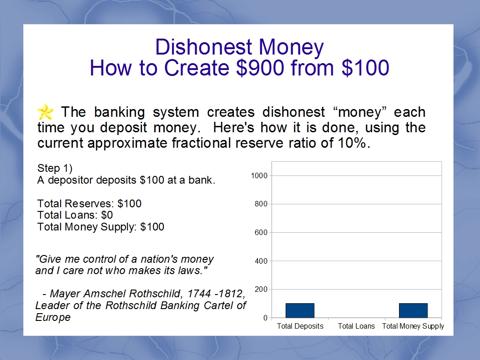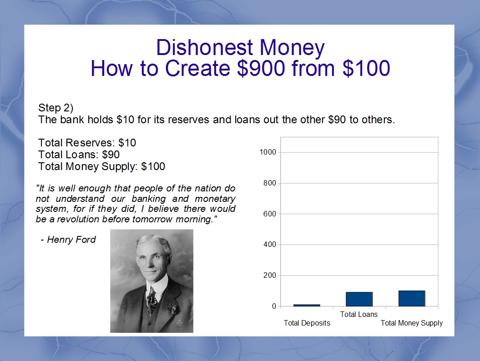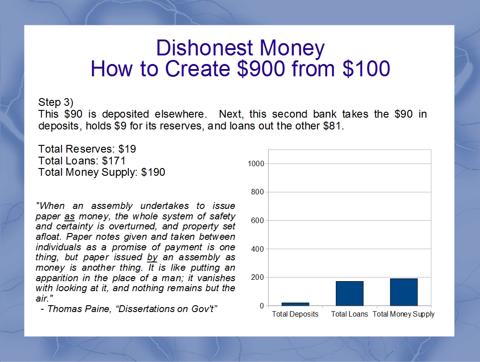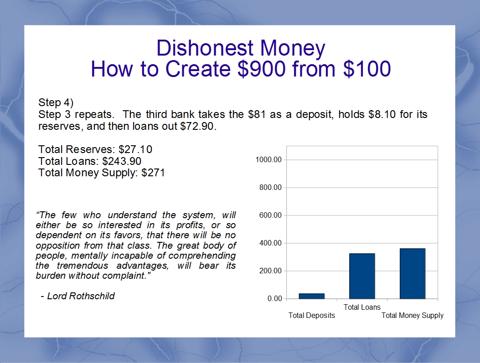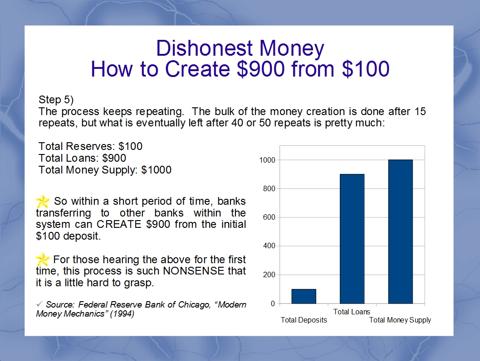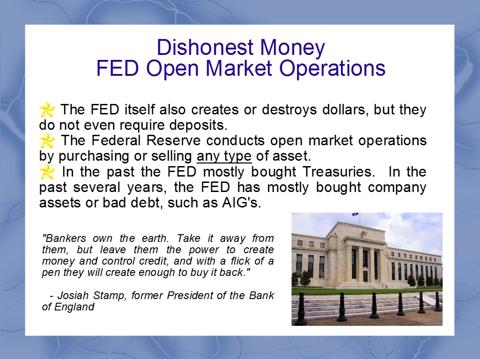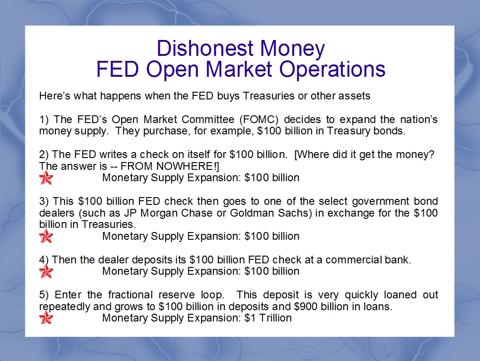 Disclosure:
Like everyone else in the USA, I am still long the dollar.