Lost among the euphoria that accompanied the S&P 500 climbing above 1000, was lower than expected disposable income. The government response to the economic crisis has been a Keynesian whirlwind of pump priming.
Click to enlarge: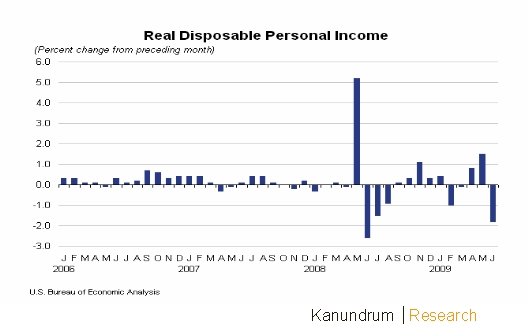 In both April and May, Real Disposable Income increased as a result of lower taxes and government payments. In theory, this pump priming should lead to a nice flow in the later months. In June? Not so much!
Nineteen months into the recession there are signs that the economy is stabilizing and may actually grow. However, without the participation of the consumer the only thing the government will succeed is reflating the last bubble… an unsustainable trend.
Disclosures: None