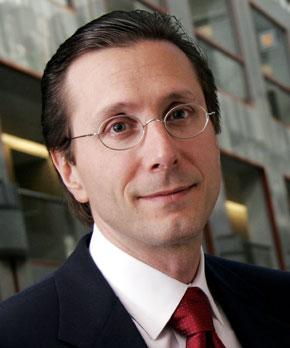 The recently released semi-annual report of The Fairholme Fund (FAIRX), a mutual fund managed by respected value investor Bruce Berkowitz, reveals some noteworthy portfolio changes during the fund's second fiscal quarter ended May 31st.
Berkowitz significantly boosted the fund's ownership of Hertz Global Holdings (NYSE:HTZ) during the period, from 30.0 million shares at the end of February to 46.4 million shares at the end of May. Hertz shares rose sharply during the period, suggesting that Berkowitz was likely adding to his position at higher prices. The shares have continued their upward climb since the end of Fairholme's fiscal Q2, rising from $6.85 per share on May 29th to $10.93 as of August 7th. The rapid ascent of Hertz shares likely reflects investors' changed perception of the company's ability to service its considerable debt load, which amounted to roughly $9 billion, net of cash, at the end of June (most of the debt is used to finance Hertz's large inventory of rental vehicles). Hertz's earnings remain depressed, but analysts estimate that profitability will recover somewhat, to $0.33 per share, in 2010.
Another significant change to Fairholme's portfolio reflects Berkowitz's aggressive selling of American Express (NYSE:AXP) shares following their strong bounce off a low of $9.71 per share in March. The Fairholme Fund had built up a position of 17.7 million American Express shares at the end of February. Berkowitz reduced that position to 5.9 million shares at the end of May. AXP shares had risen from $12.06 per share on February 27th to $24.85 on May 29th. The largest holder of American Express remains Warren Buffett's Berkshire Hathaway (NYSE:BRK.A), with ownership of 13% of the payment card company.
In addition to the above major changes, The Fairholme Fund increased its ownership of Spirit Aerosystems (NYSE:SPR), Humana (NYSE:HUM), The St. Joe Co. (NYSE:JOE), and Sears Holdings (NASDAQ:SHLD) during the fiscal second quarter. Meanwhile, the fund cut back on Northrop Grumman (NYSE:NOC), Boeing (NYSE:BA), UnitedHealth Group (NYSE:UNH), WellPoint (WLP), and Forest Labs (NYSE:FRX). Berkowitz sold out of Canadian Natural Resources (NYSE:CNQ) and Mueller Water (NYSE:MWA) in the three months ended May 31st.
Click here to read Bruce Berkowitz's Q2 letter to investors in The Fairholme Fund.
Disclosure: No positions.