August 18, 2009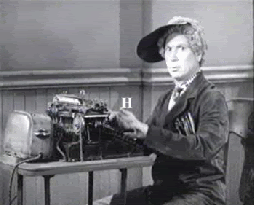 We might know more about market direction after this week ends. Thursday's market moving data includes Jobless Claims, Leading Indicators and the Philly Fed survey. Those are followed by Friday's home sales data. Taken together these could move things along. Or, perhaps we will just slog through news until Labor Day when folks return to their trading posts en masse.

So we got a healthy bounce today but it didn't undo Friday and Monday's collective damage. We were a little short-term oversold and a bounce shouldn't surprise even though economic and company news wasn't great. But, the "better than expected" spin was in for retailers which frankly was laughable. And, golly, banks reported losses on credit cards were slowing (maybe because Chucky's not shopping?) which was seen as a positive. Homebuilders disappointed (oops, scratch that)... a "worse than expected" report was spun positively because more single family homes were built. I wonder about that since there are too many of them, aren't there? But that's the way things are these days.

Volume was light but breadth was positive.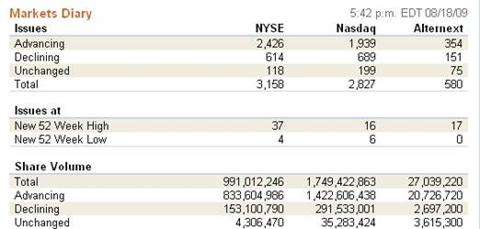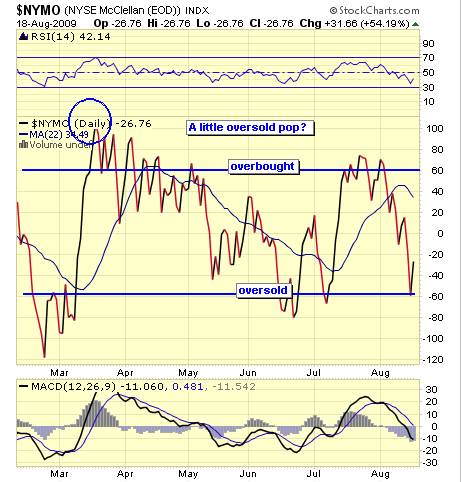 The McClellan Summation Index is still turning over from lofty levels.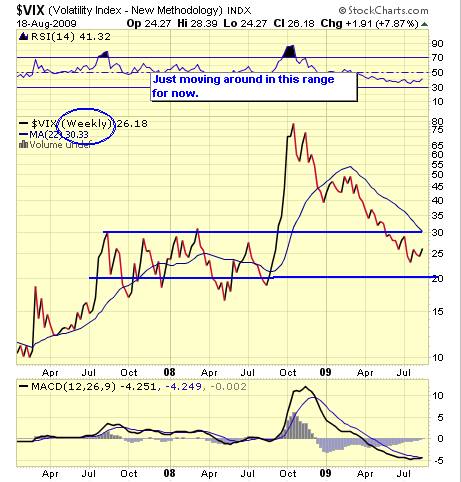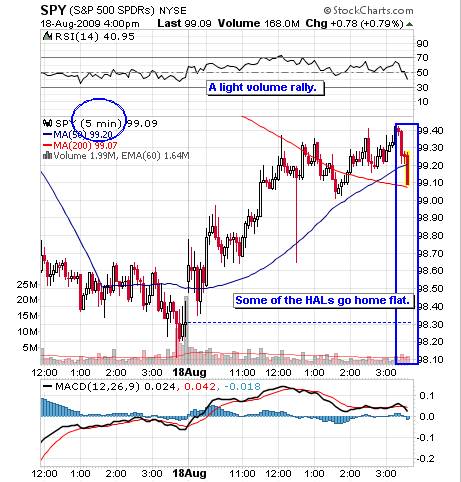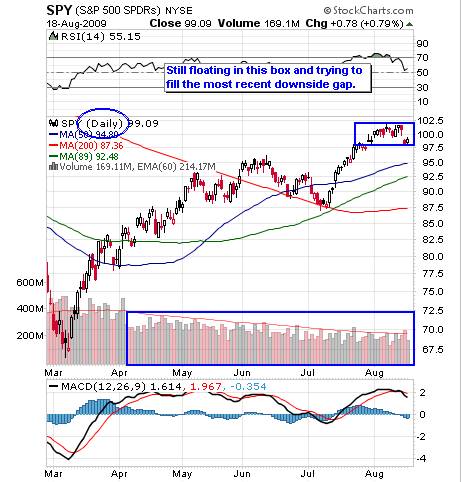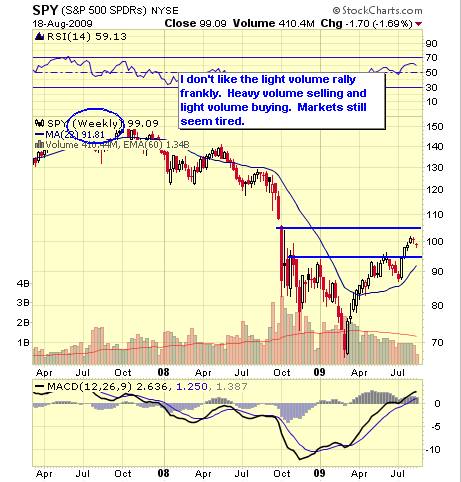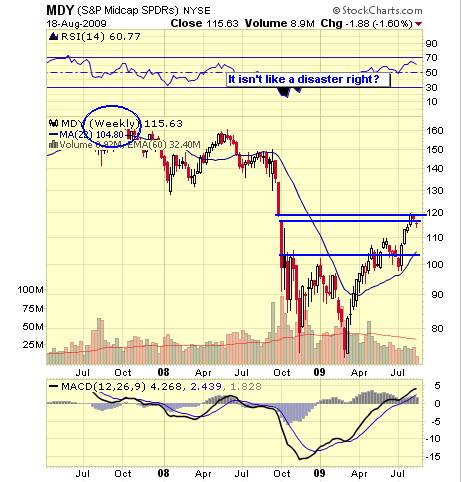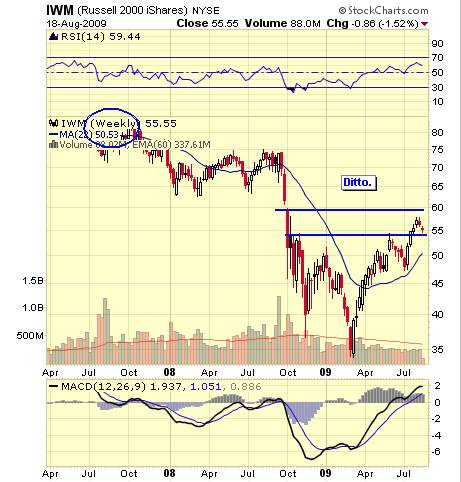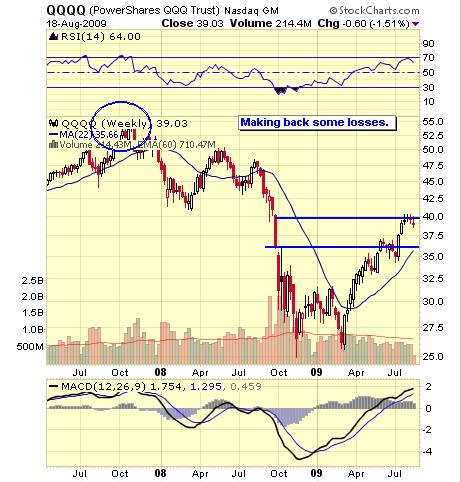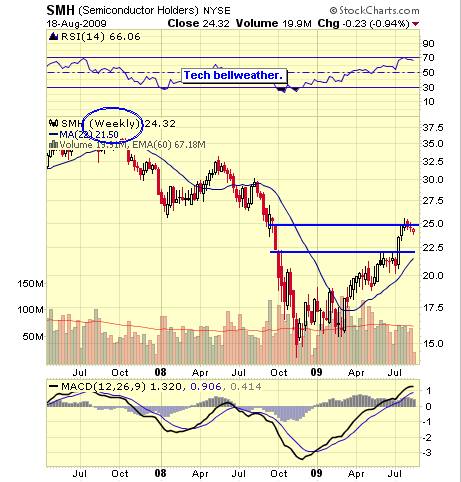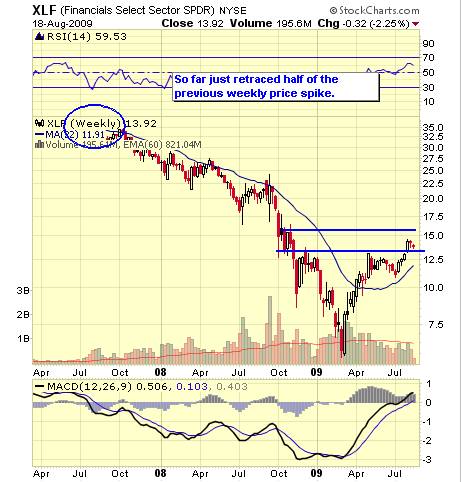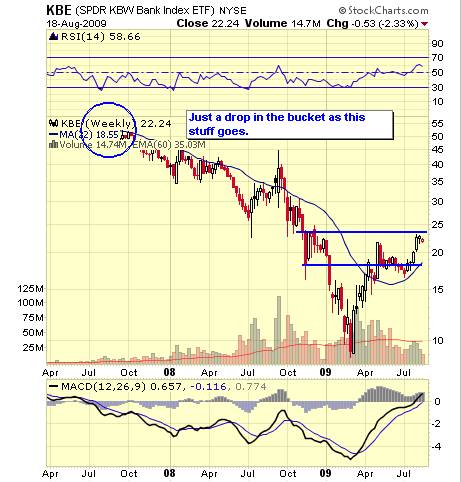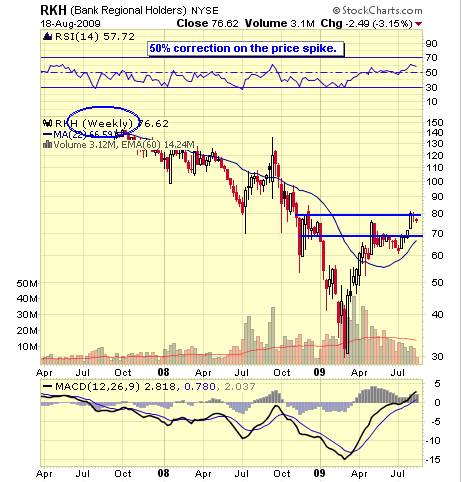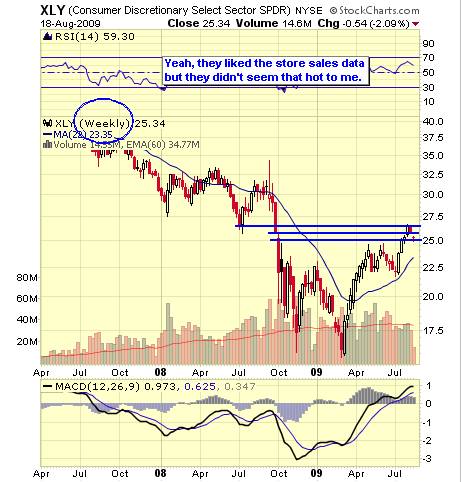 If folks are smelling recovery, materials would lead the way. And that appeared to be the case until Friday and Monday. Now we'll have to wait for analysts to tell us what to do. You know what I think of analysts?