Emerging markets are once again the hot destination for investors. Brazil continues to be a favorite destination for foreign capital. The central bank of Brazil, Banco Central Do Brasil, recently released "Brazil's Economic Chart Pack" showing a snapshot of the current state of the economy.
Some of the interesting charts are presented below:
1. The Public Sector Net Debt trend is down. In 1Q 2009, net debt stood at 37.6% of GDP.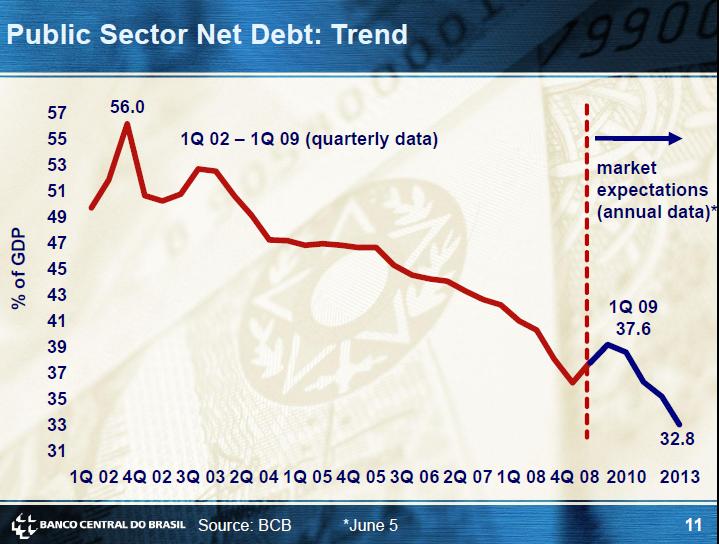 2. Brazil has a trade surplus as shown in the chart below: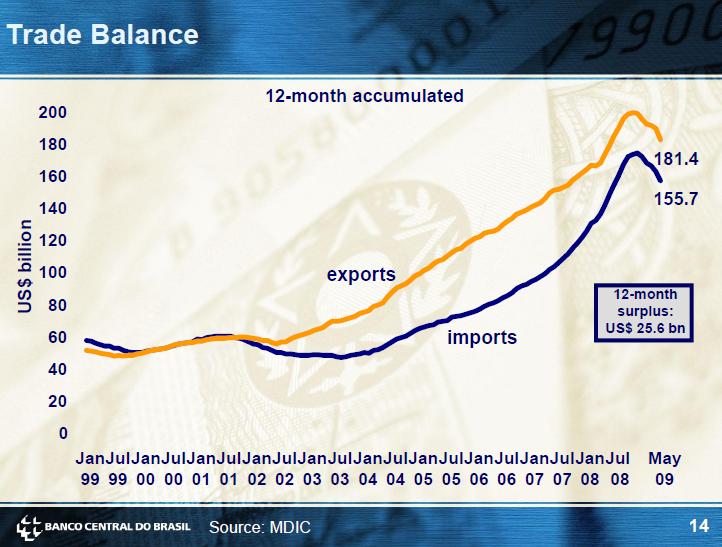 3. More than half of Brazil's exports are for emerging market countries. The U.S. accounts for just 13.2% of Brazil's exports.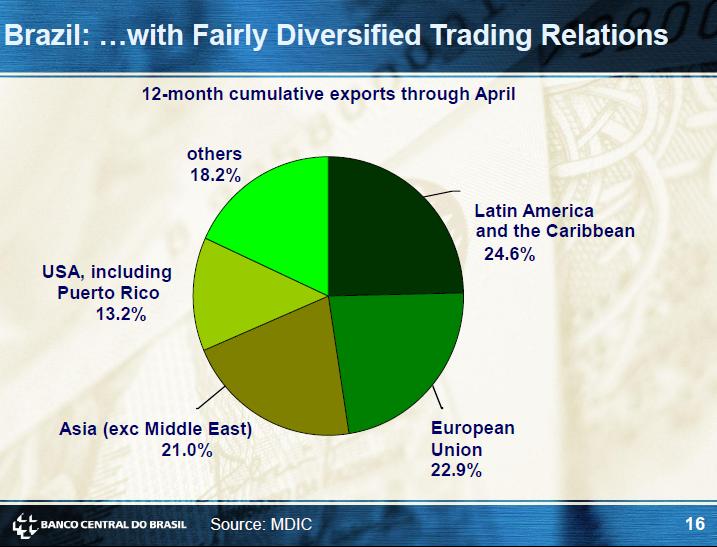 4. Only about 40% of exports are primary goods, which consist of iron ore, food, oil and tobacco. Manufactured goods total about 45%. These include buses, cars, tractors, planes, etc. Hence contrary to popular belief, Brazil is not just a commodity exporter. Nearly half of all exports are finished products.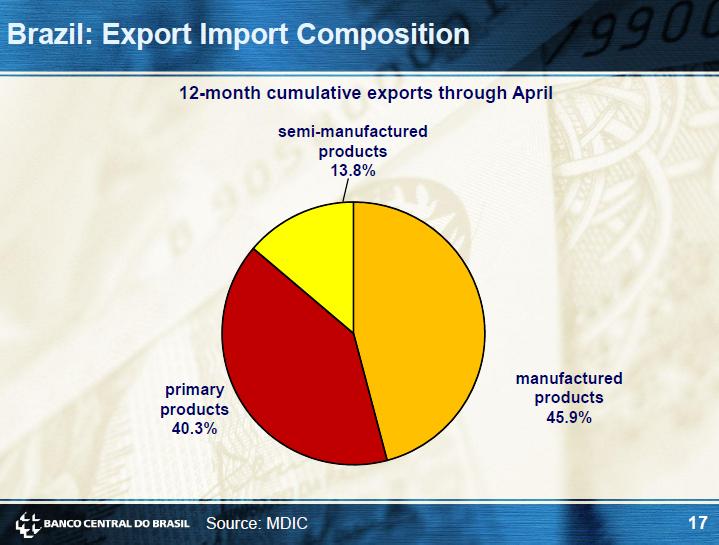 5. Unlike in the U.S. and Western Europe, credit growth is actually higher this year in Brazil. Consumers and Corporates increased credit by 18.7% and 22.7% respectively year-over-year for April this year.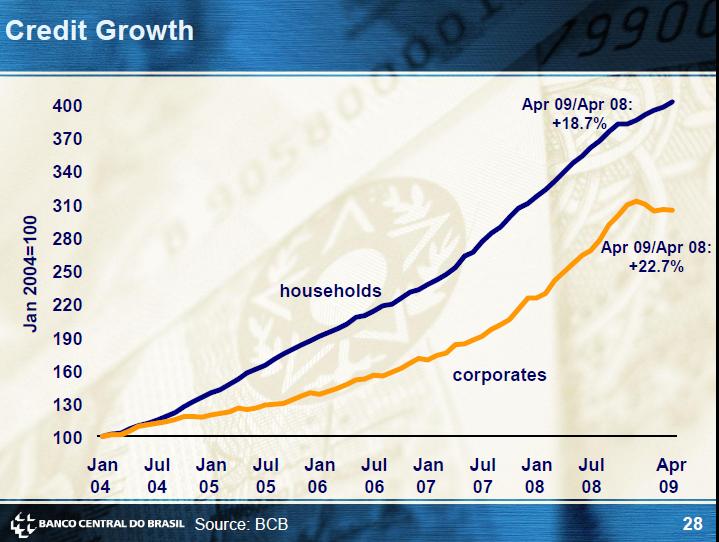 Source: Banco Central Do Brasil
Related:
ETF: iShares MSCI Brazil Index (NYSEARCA:EWZ)
Banco Bradesco (NYSE:BBD)
Itau Unibanco Holding SA (NYSE:ITUB)