For those that visit New York City, it can be overwhelming. The incredible skyline view is breathtaking. Office buildings tower over the city and it is a dream for real estate investors of what this country is capable of. Unfortunately, most of us do not have the capital to purchase these pricey buildings.
However, given the recent increase in interest rates, it has created great buying opportunities for investors looking for some nice yield. Vornado Realty (NYSE:VNO) owns some of the most exclusive addresses not just in NYC, but in Washington, D.C. as well.
Just a few examples of VNO's office buildings: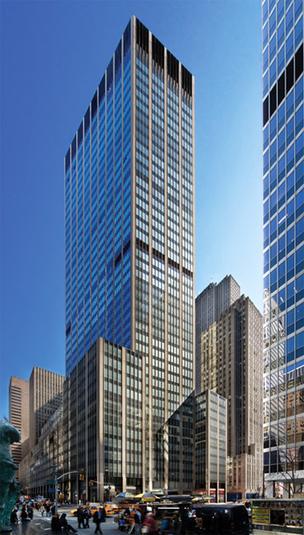 1290 Avenue of the Americas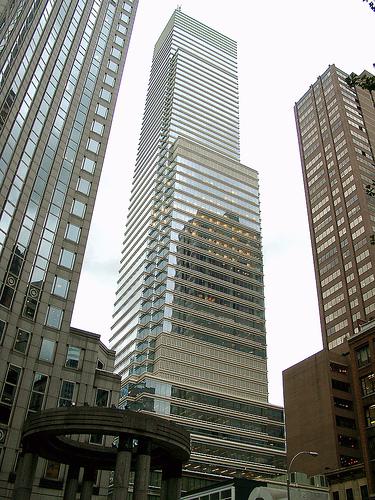 731 Lexington Avenue (aka Bloomberg Tower)
So by looking at the examples, you can see that Vornado owns and manages the top office properties in the country. However, you may be asking where I am getting a 6.63% yield from, considering the common stock has a yield of 3.30%.
This is because I am not referring to the common stock. VNO's preferred series I stock currently has a yield on cost of 6%. VNO series I is trading right near par value at $25.01 (as of 07/19/13). The drop in preferred value has happened due to concerns over a possible rise in interest rates.
Now before I discuss in further detail about the preferred, many investors might be asking, why not just buy the common? The issue with the common is that the yield is much lower, nearly 50% lower. The stock is also trading at 20x FFO, so while there is potential for upside, it's hard to determine exactly how much that is. In many cases, income investors such as myself want stability and a moderate yield.
The great part about the preferred is that essentially the yield is tied to the underlying asset. In this case, the underlying assets are the office properties in NYC and Washington, D.C. I consider a 6.63% yield on these properties to be fairly decent. I can also sleep well at night knowing that the dividend should be safe given the quality of these properties.
So let's take a look at the call date on the series I preferred. The call date was in 2010, which means that VNO could call the preferreds anytime it wanted now. Investors may be concerned about this, but this is not a big issue given that it's trading right at par. The maximum investors would lose would be 1 cent per share plus any commissions. However, this is likely not to happen, either, because normally preferred calls are announced several months in advance, so investors would still be able to lock in a quarterly dividend. This is the worst case scenario here.
The series I is cumulative, which means that in order for the company to stop payment on it, the common dividend would need to be completely cut. Given the company's long history of paying common dividends, the chance of this happening is extremely low.
In conclusion, investors have the opportunity to grab a 6.63% yield that is tied to New York's most exclusive addresses. Investors get the opportunity to lock in a strong yield with minimal risk.
Note: The preferred has different names depending on your broker. Here are some examples: VNO-I, VNO-PI, VNO PRI, etc. Please check with your respective brokers regarding this.
Disclosure: I am long VNO series I. I wrote this article myself, and it expresses my own opinions. I am not receiving compensation for it (other than from Seeking Alpha). I have no business relationship with any company whose stock is mentioned in this article.